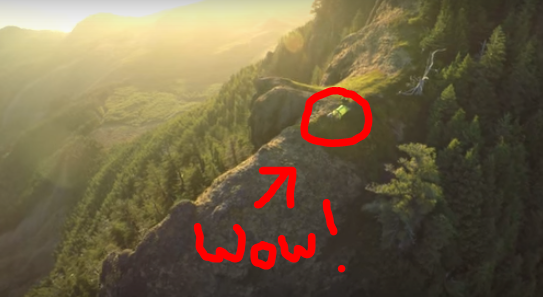 I couldn't possibly share all the drone videos being shot these days in Oregon, but occasionally I come across one I'd feel guilty without sharing for our followers. I have to admit I'm getting super jealous of everyone and their drone footage in Oregon. My next toy will definitely be this drone, which you can find on Amazon right now for a pretty good price.
This particular video shot with a DJI Phantom Drone in 4K comes from Seth and Brit Morrisey, and its a small reminder of just how lucky we are to call ourselves Oregonians. See for yourself as they fly their drone around, capturing some of the most stunning aerial footage ever.

This video features amazing visuals of the Oregon Coast Range Mountains filmed entirely by a DJI Phantom Drone. Follow Seth and Brit Morrisey as they backpack up to the summits of the coast range mountains. Morrisey Productions is a Pacific Northwest based video production, photography, and aerial videography company. Our mission is to capture breathtaking photo and videos of our region.
To see more of Seth Morrisey's amazing work, head over to the Morrisey Productions website, YouTube channel, and Morrisey Video Productions on Facebook! He keeps a beautiful Instagram (@MorriseyProductions) as well!