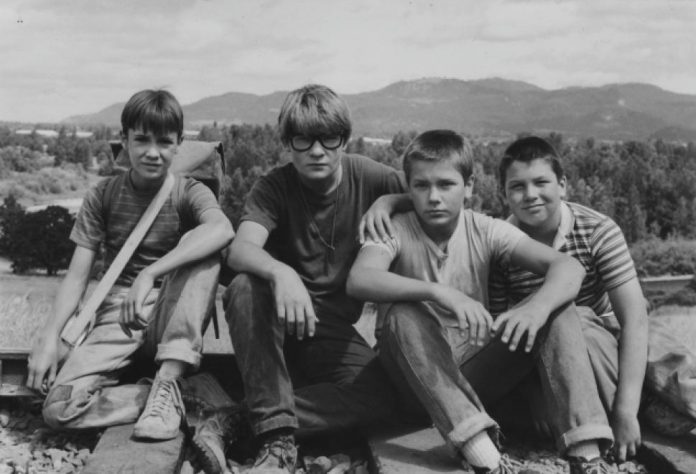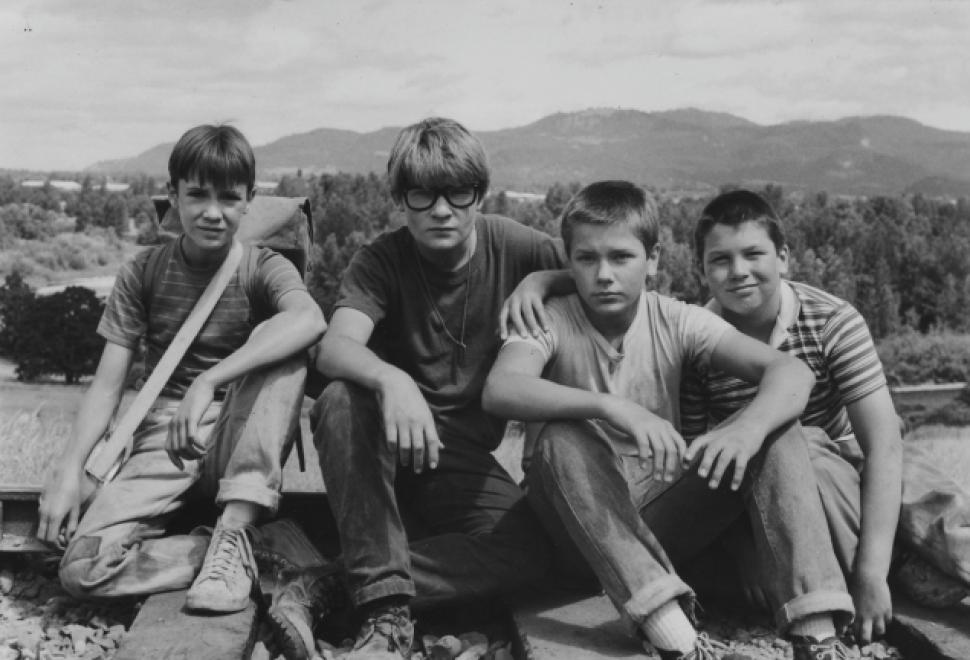 Last updated on February 21st, 2017 at 08:27 am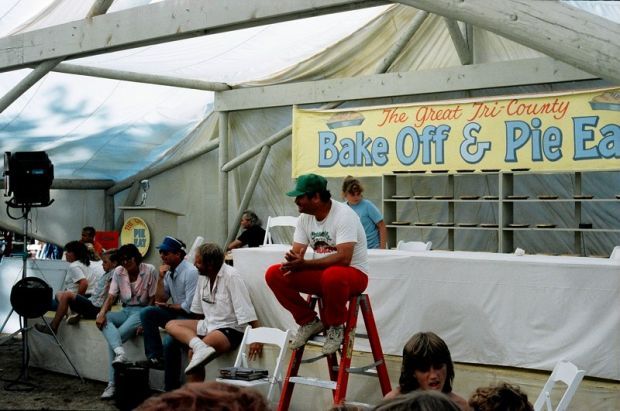 Can you believe it's already been 30 years since one of the best movies ever made, Stand By Me was released? "Stand By Me Day" is the perfect opportunity for fans of the movie to connect with each other, try your luck at the famous blueberry pie eating contest, and enjoy an awesome day touring the fictional town of Castle Rock. original cast and crew members are expected to be here to sharing memories.
The event will be hosted July 23rd in Brownsville at the Brownsville Art Center, on 255 North Main St.  According to the event's Facebook page, Martin E Hansen will be here to share about his experience when they filmed he trestle scene in Stand By Me (he was an engineer on the train engine). The next day he will be in Garibaldi at the Oregon Coast Scenic Railroad once again driving the very same engine that chased the boys on the trestle.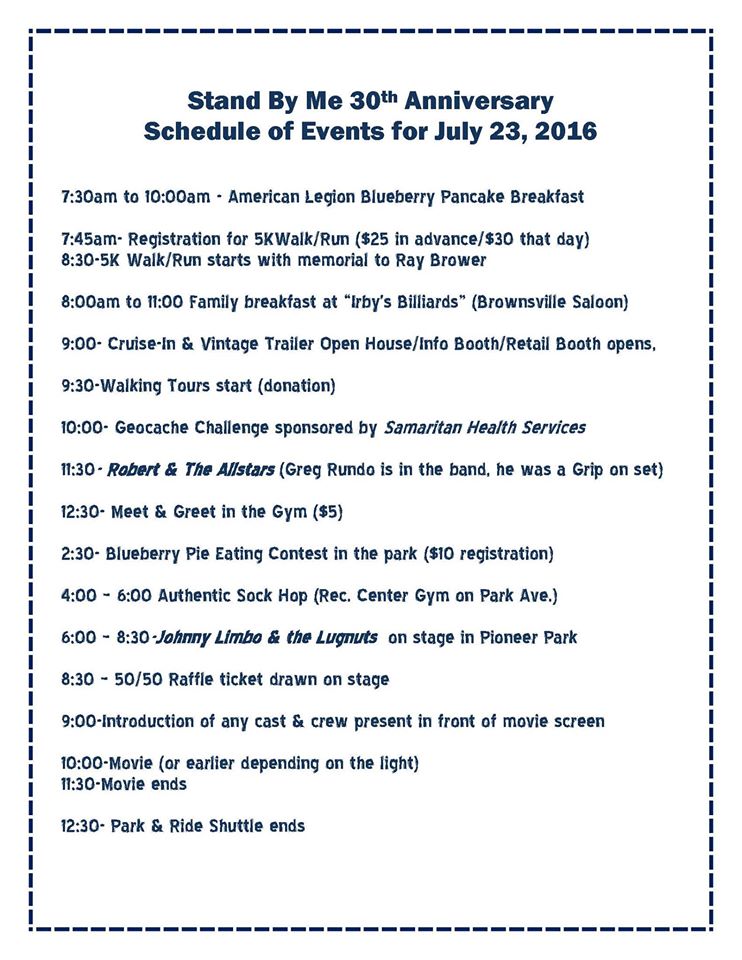 From the Facebook page:
There will be a wide variety of art forms represented. Master Bookbinder Katherine Pomeroy from Portland will be offering exquisite handmade books and McMinnville artist Susan Neuman will bring her delightful scenes created by folding book pages. You have to see it to believe it. Brownsville's own very talented Schumacher sisters will be offering a variety of hand painted silk scarves, glass sculptures, hand painted wind chimes and art prints. The beautiful encaustic work of Halsey's Hilary Norton will be present as well. We have a jeweler from Portland, local hand made soaps and bath products, photography, greeting cards, magnets, zipper pulls, aprons and home goods.
The Art Center Gallery will be featuring the Community Art Show during the Market and the Sales Gallery will also be open. Be sure to come by and see what we have all been working like crazy to prepare for. Saturday, July 23rd, 10:00 AM till 5:00 PM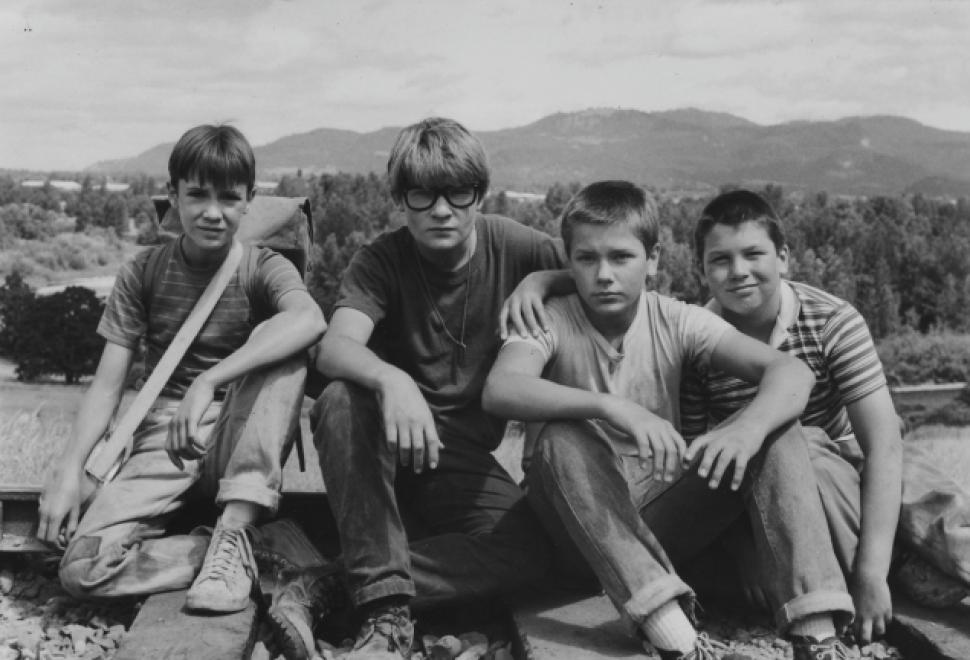 Also worth mentioning is two more events. One event is being held on July 19, where you can spend the day on the Row River Trail in Cottage Grove,  where they filmed most of the railroad scenes (train dodge, deer etc.) then watch the movie that night at the Village Green Resort! Click here to check this event out on Facebook.
The next is the Ray Brower Memorial 5K Walk/Run! From Facebook:
Sign up in advance to make sure you get one of the special race shirts. There may not be many available on race day. Also. the cost of registration will be $30 the day of the race.
We have a couple cool things planned for the race. Ray Brower, aka. Kent Luttrell, may be there at the start. Also, you can get Cobra's tattooed on your arm right where they did it in the movie! Yup, we have some temporary tattoos and the turnaround is in the backyard of Ace's house.
Registration closes at 8:00am on July 23rd! Maybe you better sign up right now!!! Hit the link here. 
If you love Stand By Me and you can make it to any of these events, make sure and mark your calendar!