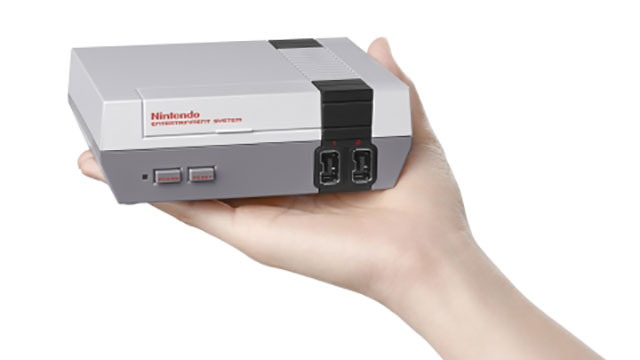 Last updated on February 21st, 2017 at 08:27 am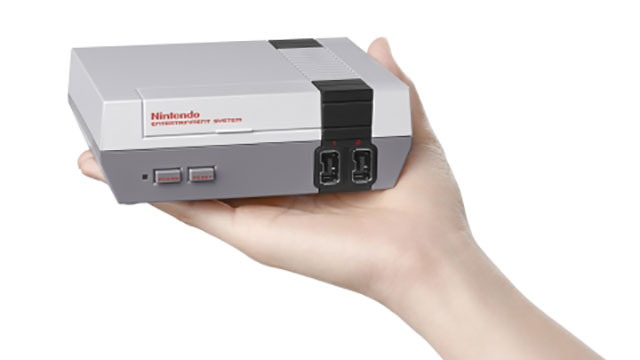 Eighties babies will be pleased to hear Nintendo, who revolutionized the gaming world with so many classics is bringing back the NES — only this one fits in your palm.
Nintendo announced today the Nintendo Entertainment System: NES Classic Edition will be available on November 11 this year. You won't have to mess with old school cartridges, as the new tiny system with include 30 games built in. The NES Classic Edition will connect to your TV via a HDMI cable. The system includes a controller, which is designed just like the original rectangular NES gamepad. For anyone with a Wii or Wii U, the controller is also said to work with the Wii Remote, allowing the user to play Virtual Console games.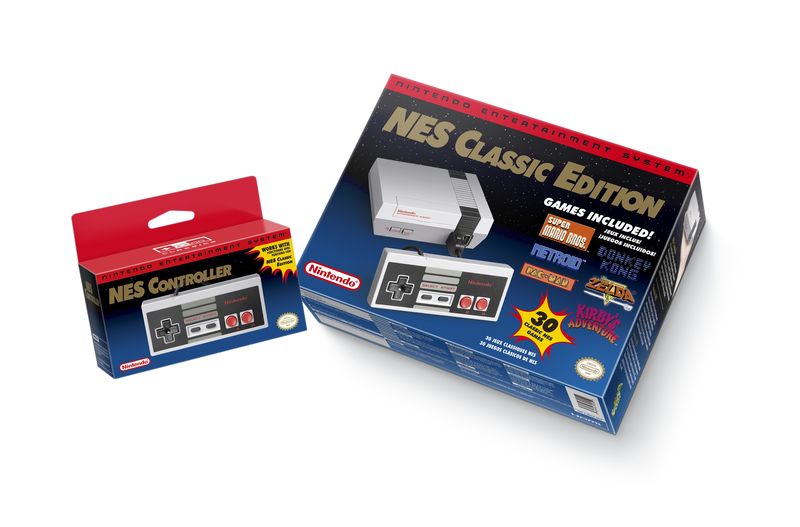 Another feature to be included is multiple suspend points, which means no more fumbling around with passwords when you want to start the game where you left off. The new system will sell for just $59.99. I was pleased to see Zelda is included in the list, as it was definitely my all time favorite game as a kid growing up. What's your favorite NES game?
Here's the complete list of games:
Balloon Fight
Bubble Bobble
Castlevania
Castlevania II: Simon's Quest
Donkey Kong
Donkey Kong Jr.
Double Dragon II: The Revenge
Dr. Mario
Excitebike
Final Fantasy
Galaga
Ghosts'N Goblins
Gradius
Ice Climber
Kid Icarus
Kirby's Adventure
Mario Bros.
Mega Man 2
Metroid
Ninja Gaiden
Pac-Man
Punch-Out!! Featuring Mr. Dream
StarTropics
Super C
Super Mario Bros.
Super Mario Bros. 2
Super Mario Bros. 3
Tecmo Bowl
The Legend of Zelda
Zelda II: The Adventure of Link 
h/t The Verge