One thing you will learn while traveling in eastern Oregon, NEVER leave a town without filling up as you will drive hundreds of miles sometimes between towns! Here's where we filled up at Crane Store & Cafe.
The sign let us know it would be at least 100 miles before the next pit stop.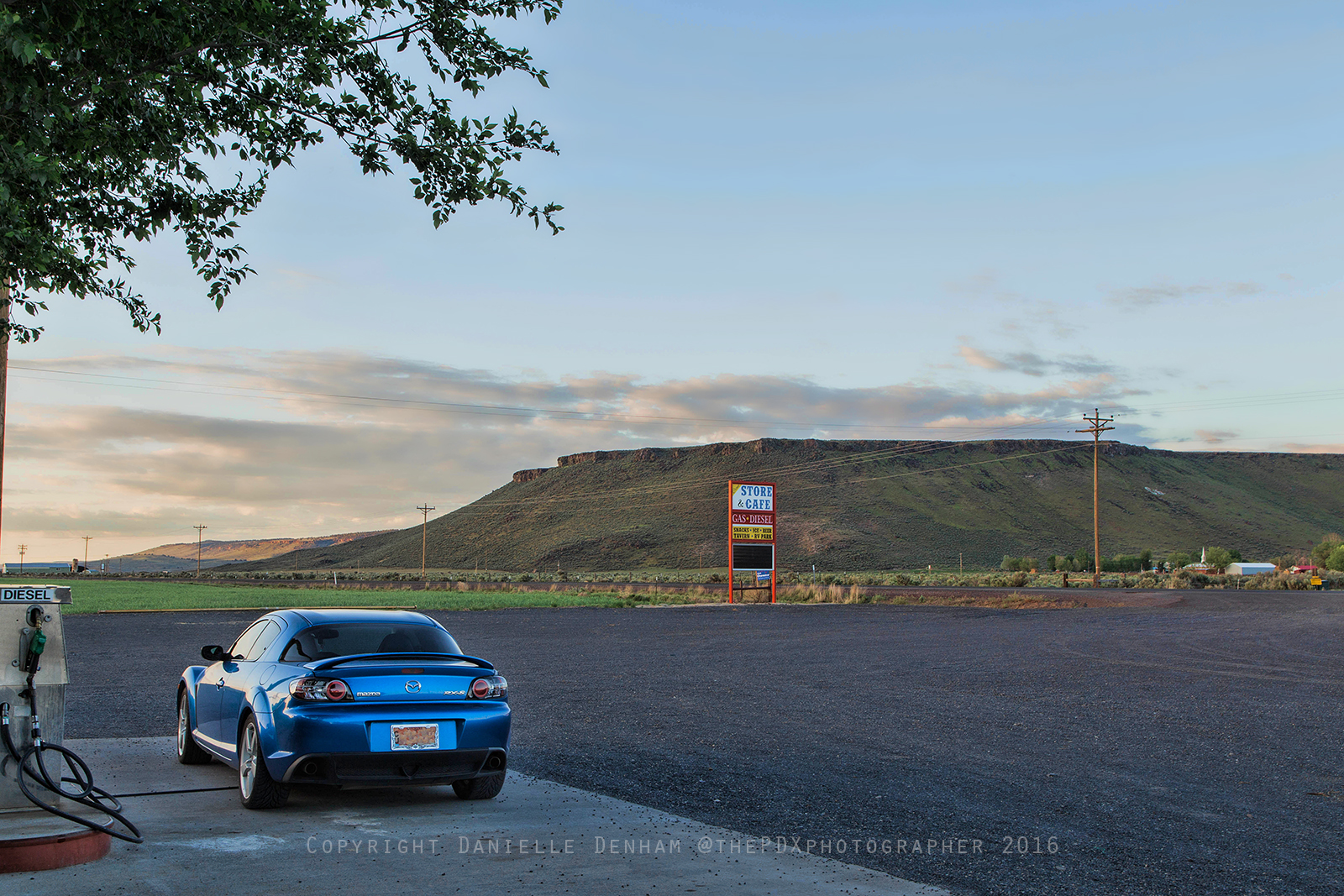 Malheur Cave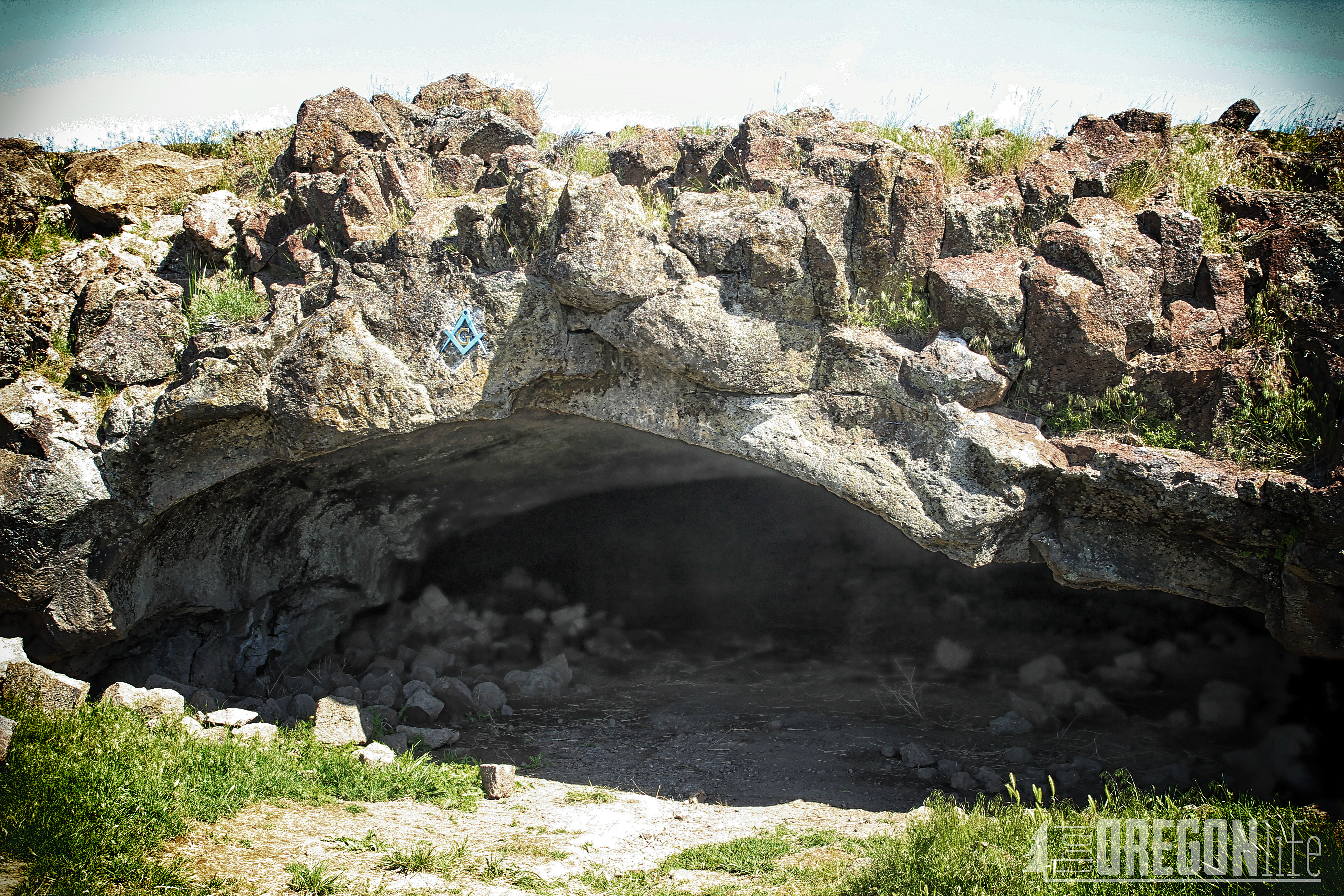 This cave was definitely an unexpected place for us to visit, but when we heard about it we couldn't resist.
Malheur Cave is a classic example of a large lava tube cave.  The cave is 17 miles east of Crane Hot Springs and is owned by the Masonic Lodge of Burns. The cave is 3,000 feet long, and the height varies from 8 feet near the entrance to a maximum of 20 feet far back in the cave. An underground lake fills the lower end of the cave, and fluctuation can cause the water to rise within 1,000 feet of the entrance.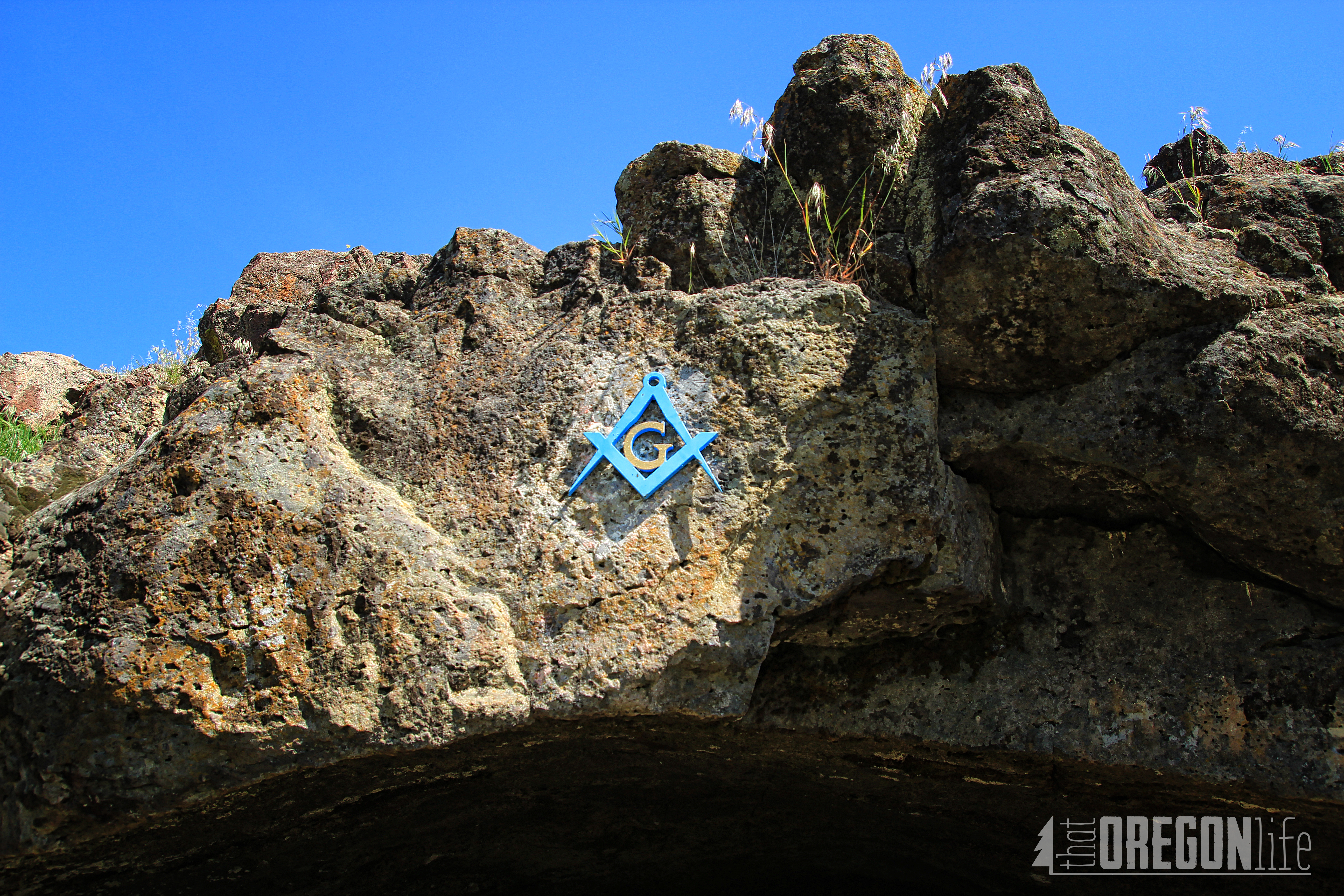 In 1938 two members of the lodge, Ulysses S. Hackney and Charles W. Loggan, came up with the idea of holding an outdoor stated meeting in the Malheur Cave 52 miles east of Burns. They devised a plan to use the Malheur Cave for an outdoor meeting of Masons in Oregon.  Their idea was well received, and the first official outdoor meeting of Masons in the Western United States was held at the Malheur Cave at a stated meeting, under Special Dispensation, at 8:00 pm, October 1st, 1938.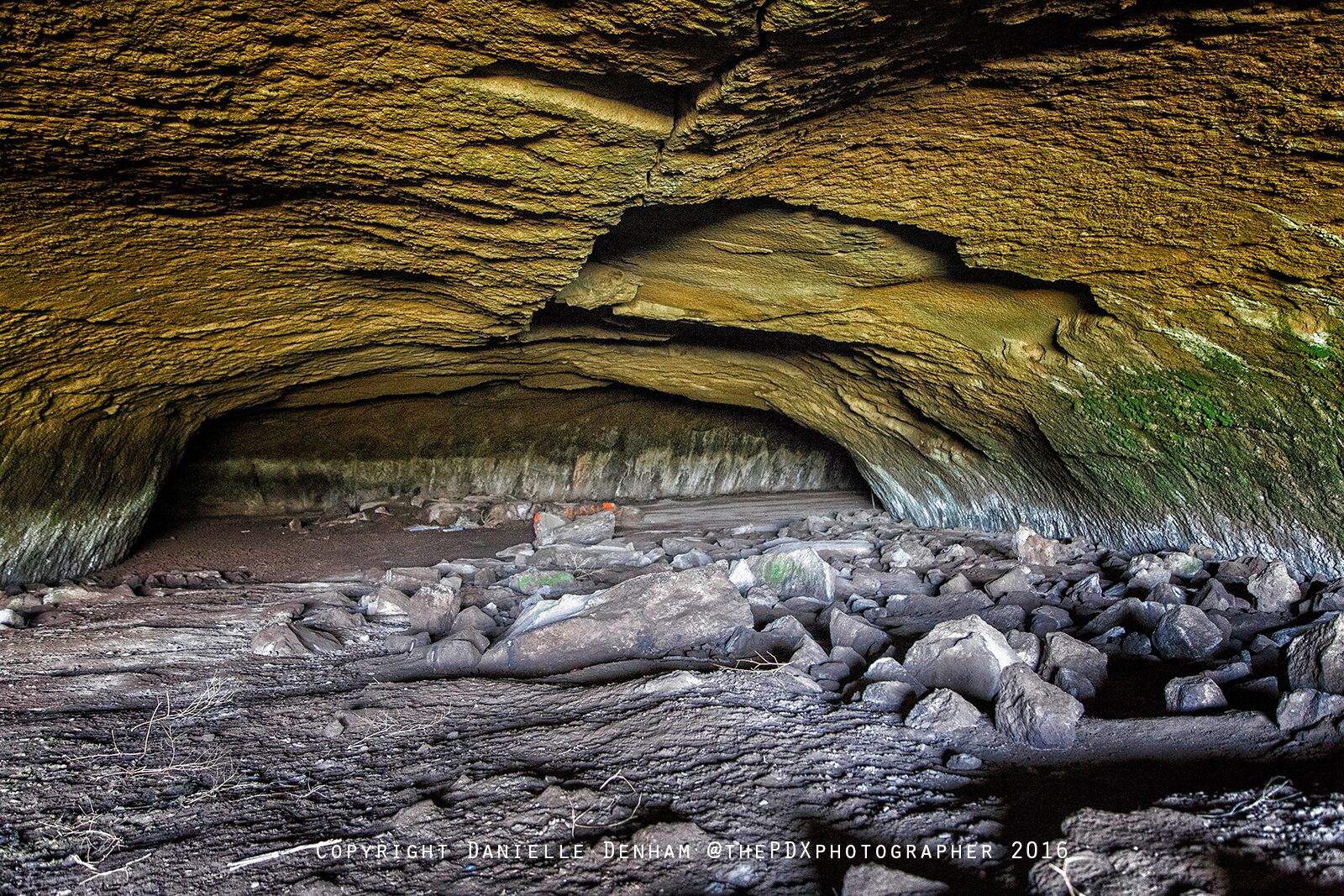 What exactly are they doing in this cave? As you can see there are bleachers inside as well.

I was definitely ready to get out of this cave quickly as we were done taking photos.


If you are interested in reading more about the Malheur Cave, head over to this website to read more.
Steens Mountain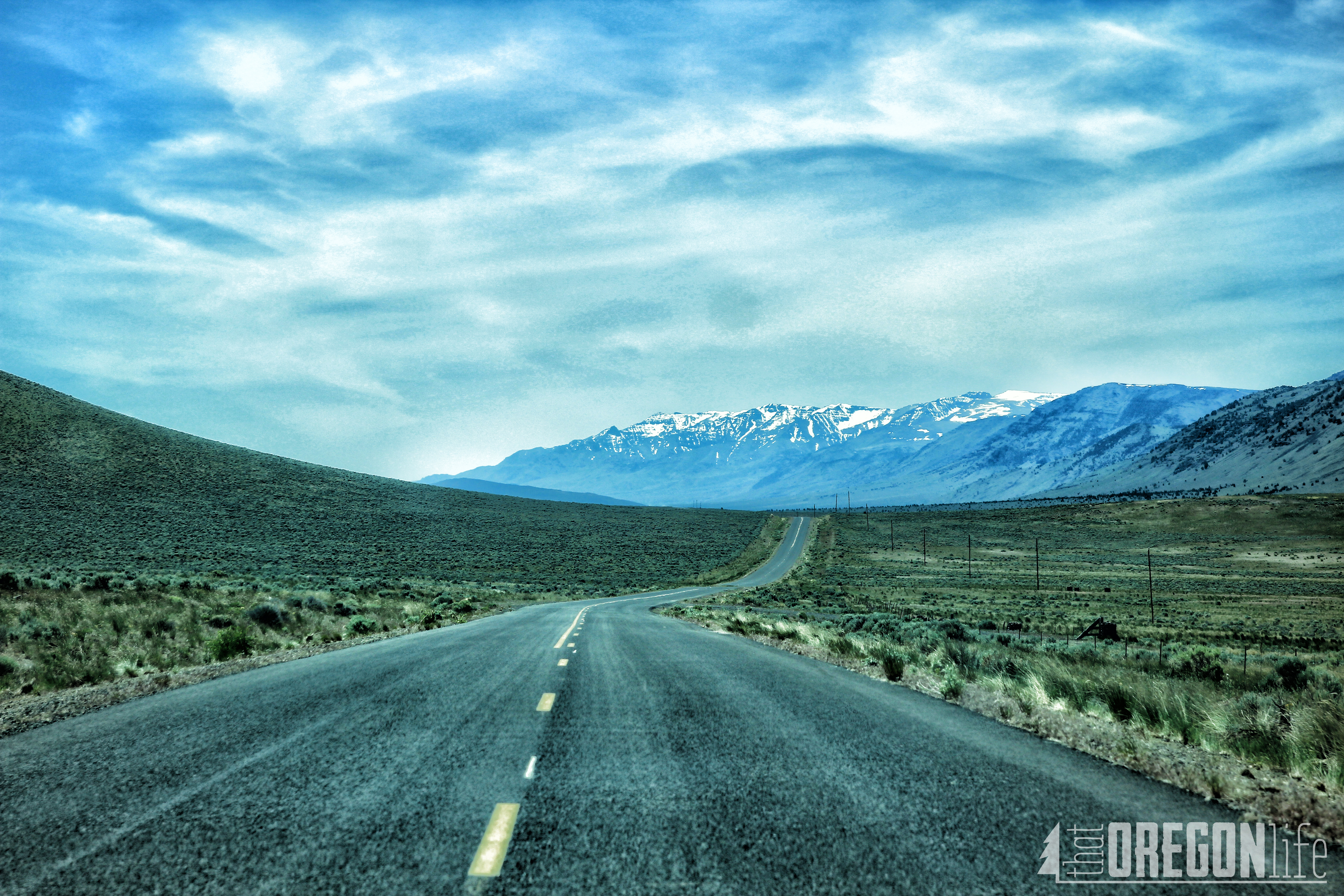 Steens Mountain was absolutely incredible, and is a large fault-block mountain, Located in Harney County. Steens stretches some 50 miles  north to south, and rises from alongside the Alvord Desert at elevation of about 4,200 feet to a summit elevation of 9,733 feet  It is sometimes confused with a mountain range but is properly a single mountain. We drove at least 60 miles of gravel around this mountain, and every part of the road was absolutely breathtaking.
Be sure to also stop at the Kiger Mustang Horse Viewing Area if you head this way.
Mann Lake