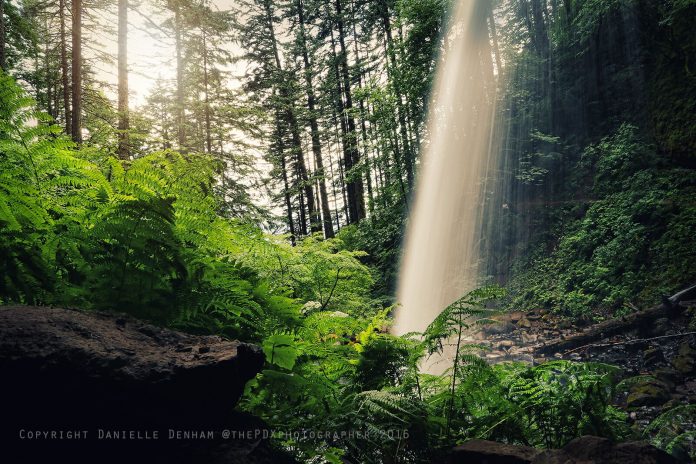 Last updated on February 21st, 2017 at 08:27 am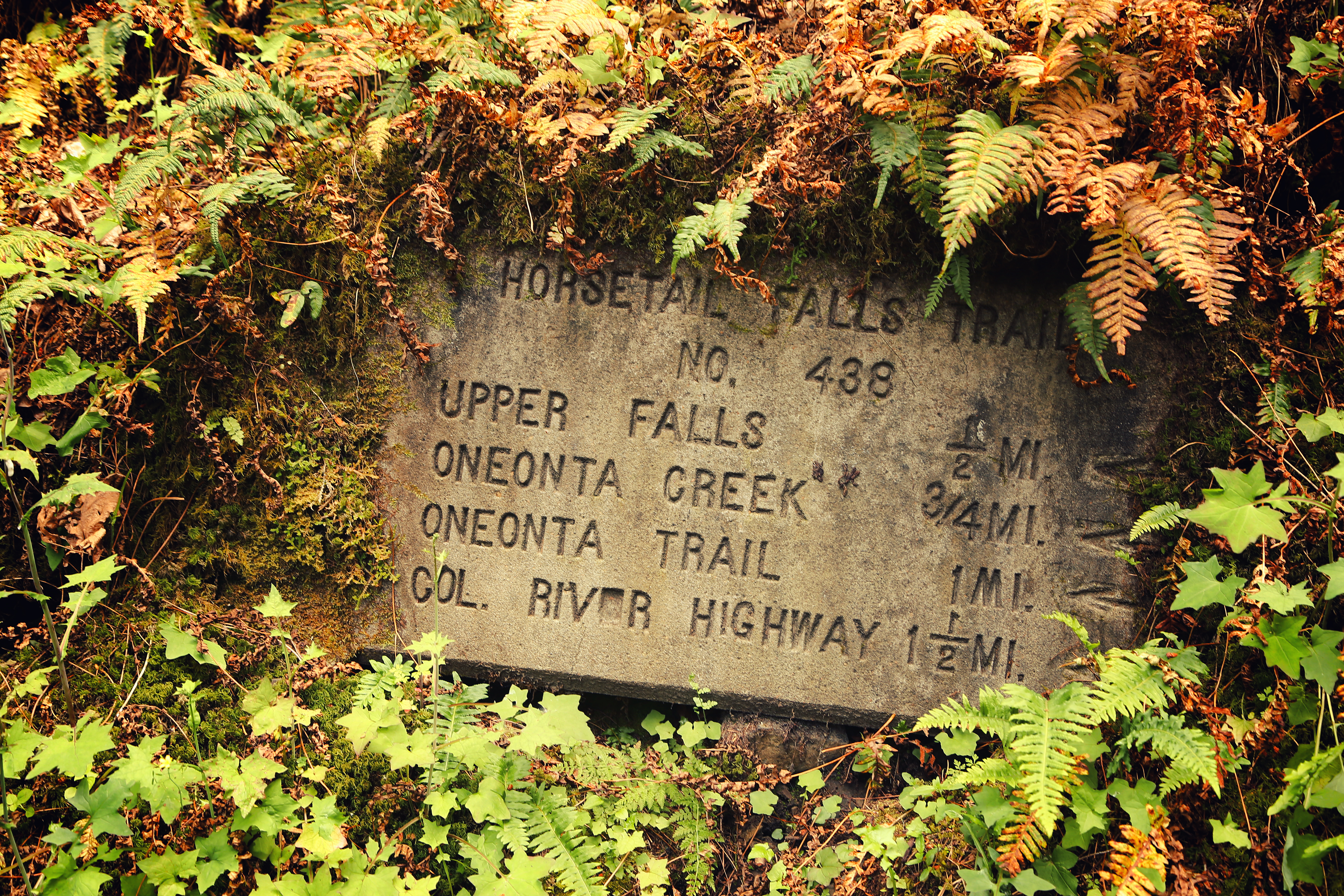 Guidebooks that cover this hike
Last weekend was absolutely perfect, as Danielle and I made sure to get up early so we could get a head start to our planned hike, and beat the Portland traffic. We stopped for a quick breakfast, and headed up the Columbia River Gorge, to start our hike at the Horsetail Falls Trailhead. Before leaving for a hike, I always make sure I bring a good backpack, plenty of food and a good water bottle.
After the beautiful Horsetail Falls which can be seen from the road, we started up the trail into the forest, and after only a half-mile of a fairly steep trail, we reached the stunning Ponytail Falls.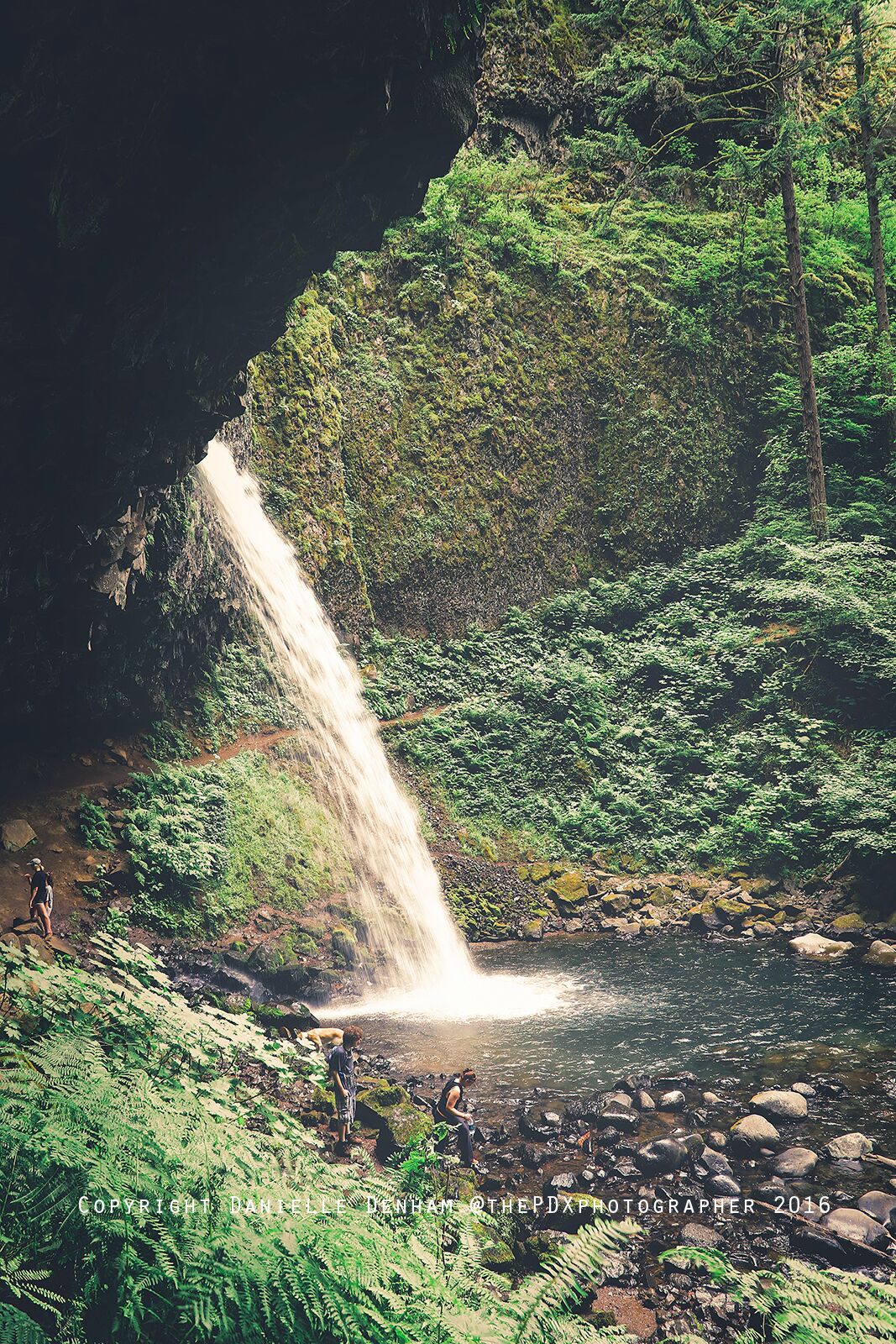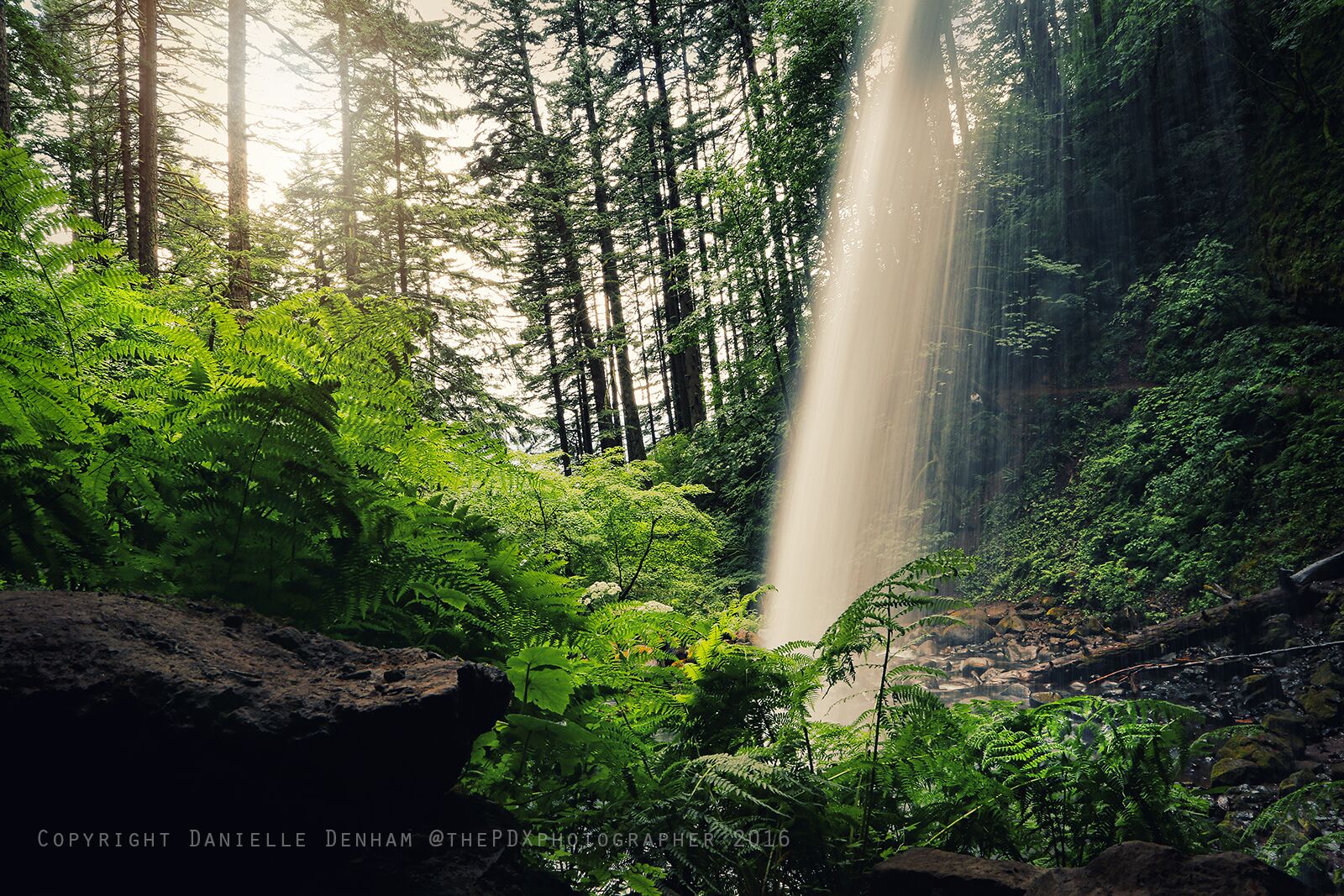 As it was still early, we had plenty of time to relax here and admire the gorgeous waterfall. As you follow the trail, you then pass behind Ponytail Falls in a cavernous area eroded beneath a lava flow.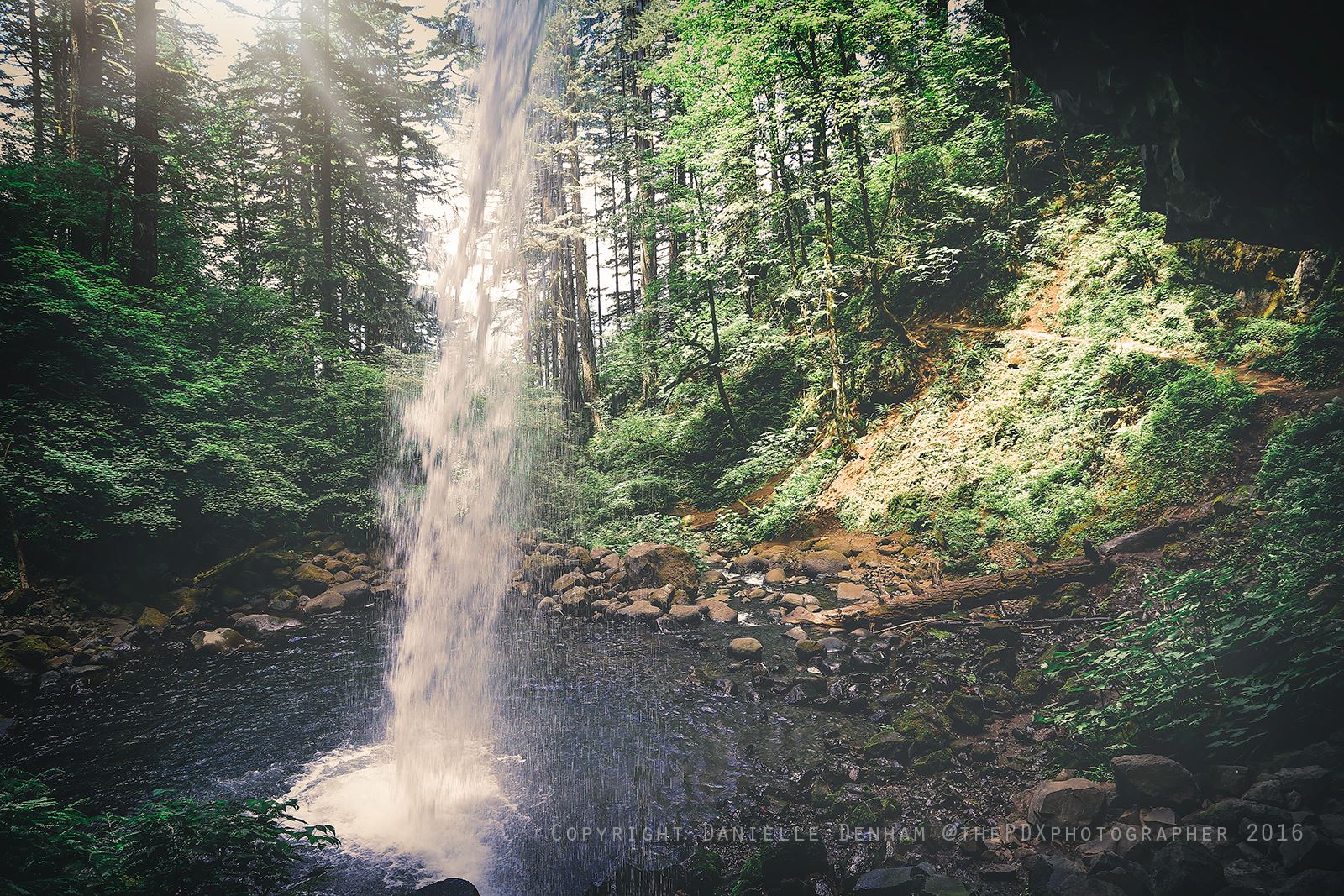 Continuing up the trail along the bluff, the trail leads to many beautiful lookouts overlooking the breathtaking Columbia River Gorge.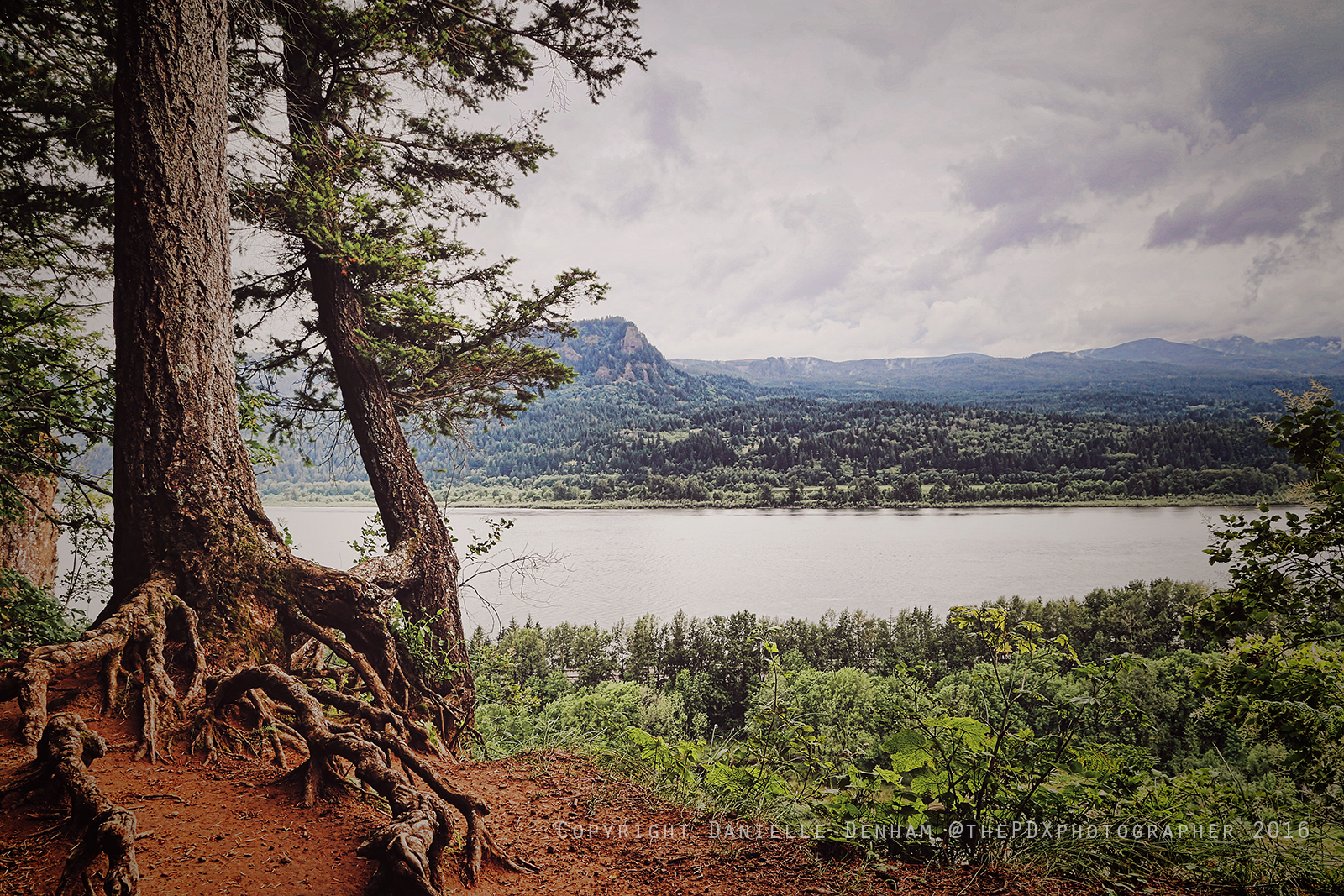 If you have children, be very aware of your surroundings here as there are many drop offs. One slip could be disastrous, as you will see a plague in memory of a teen that sadly fell to his death.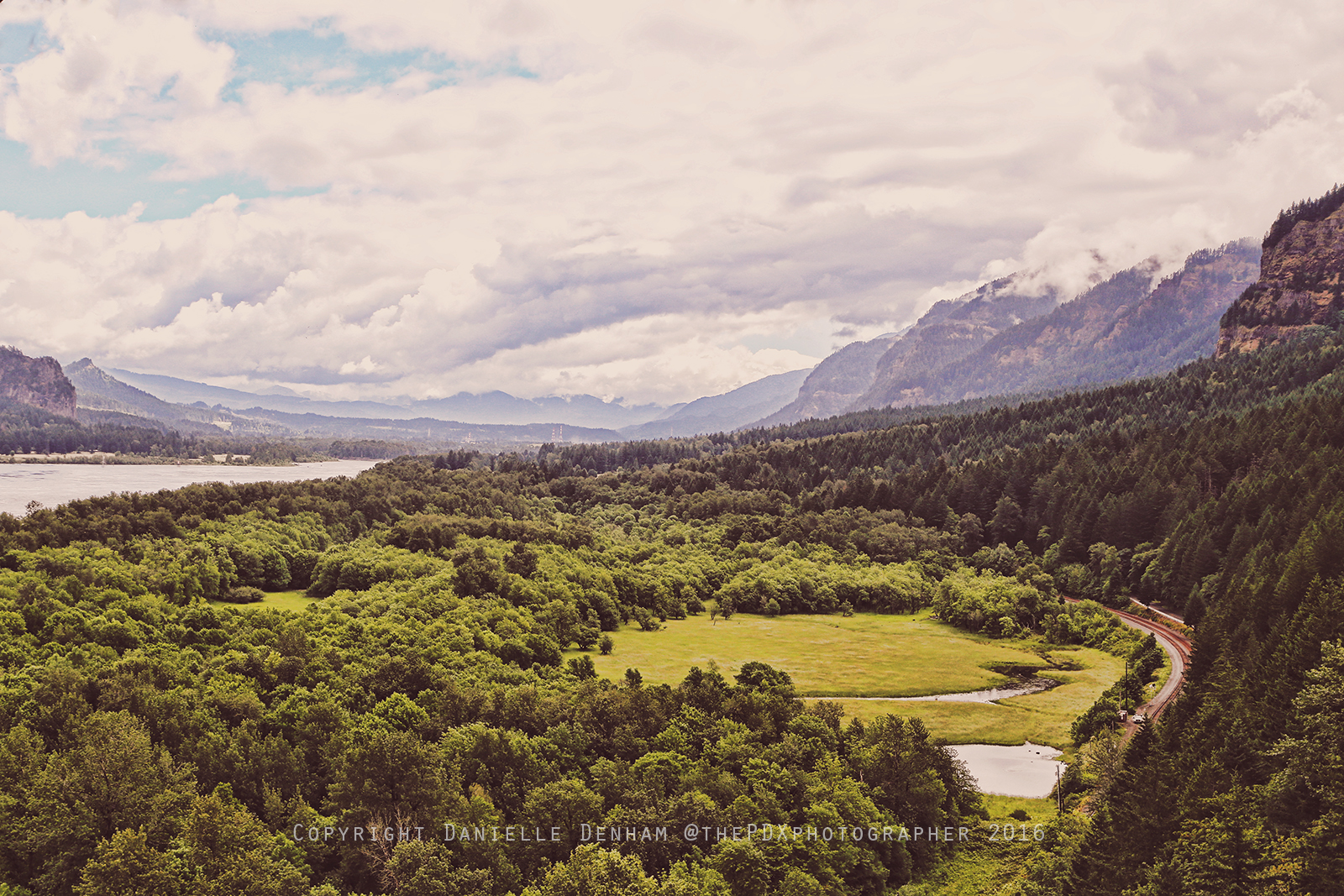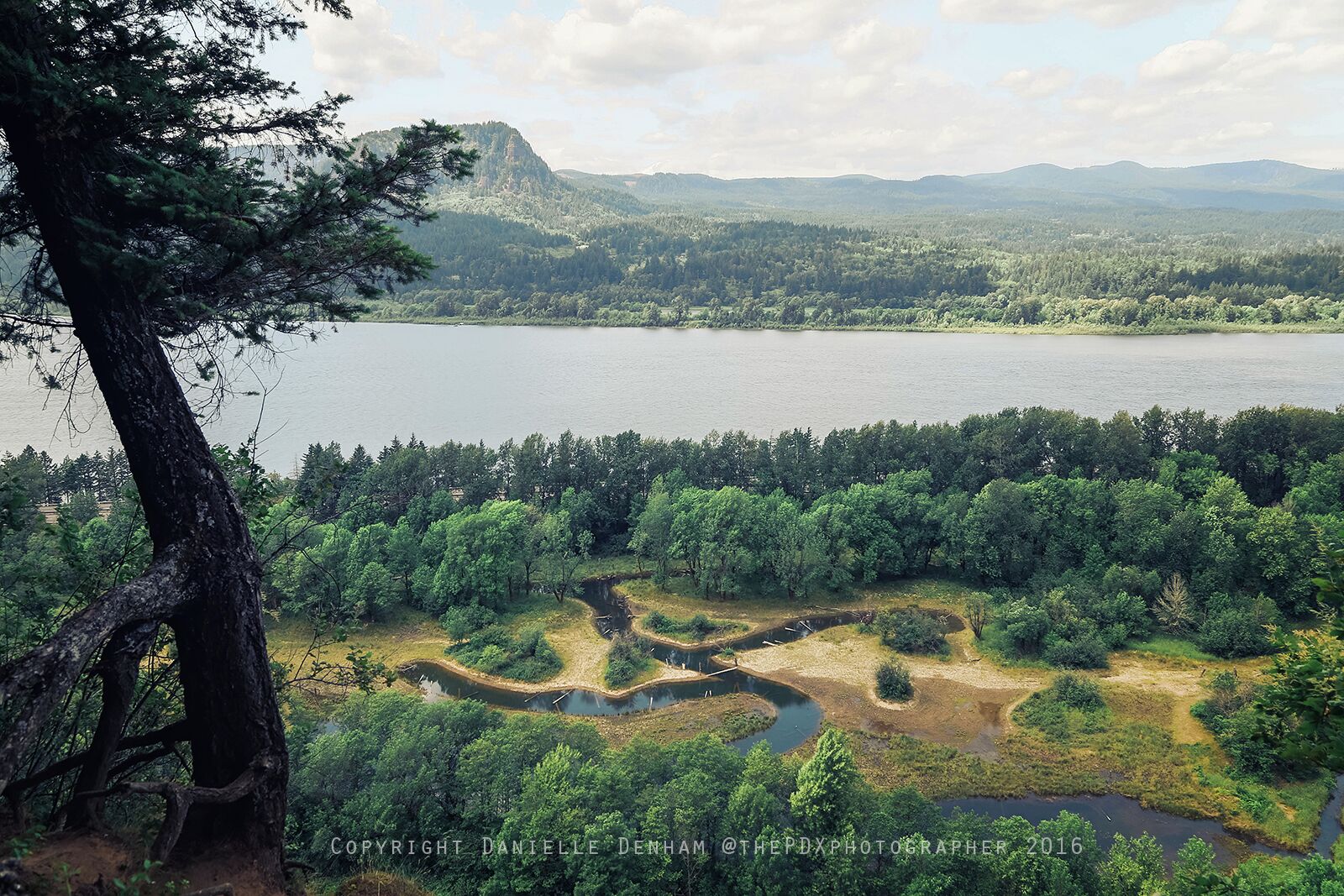 After hiking a bit more, a total of about 1.3 miles, the trail crosses Oneonta Creek where you'll reach a bridge across the narrow slot of Oneonta Falls.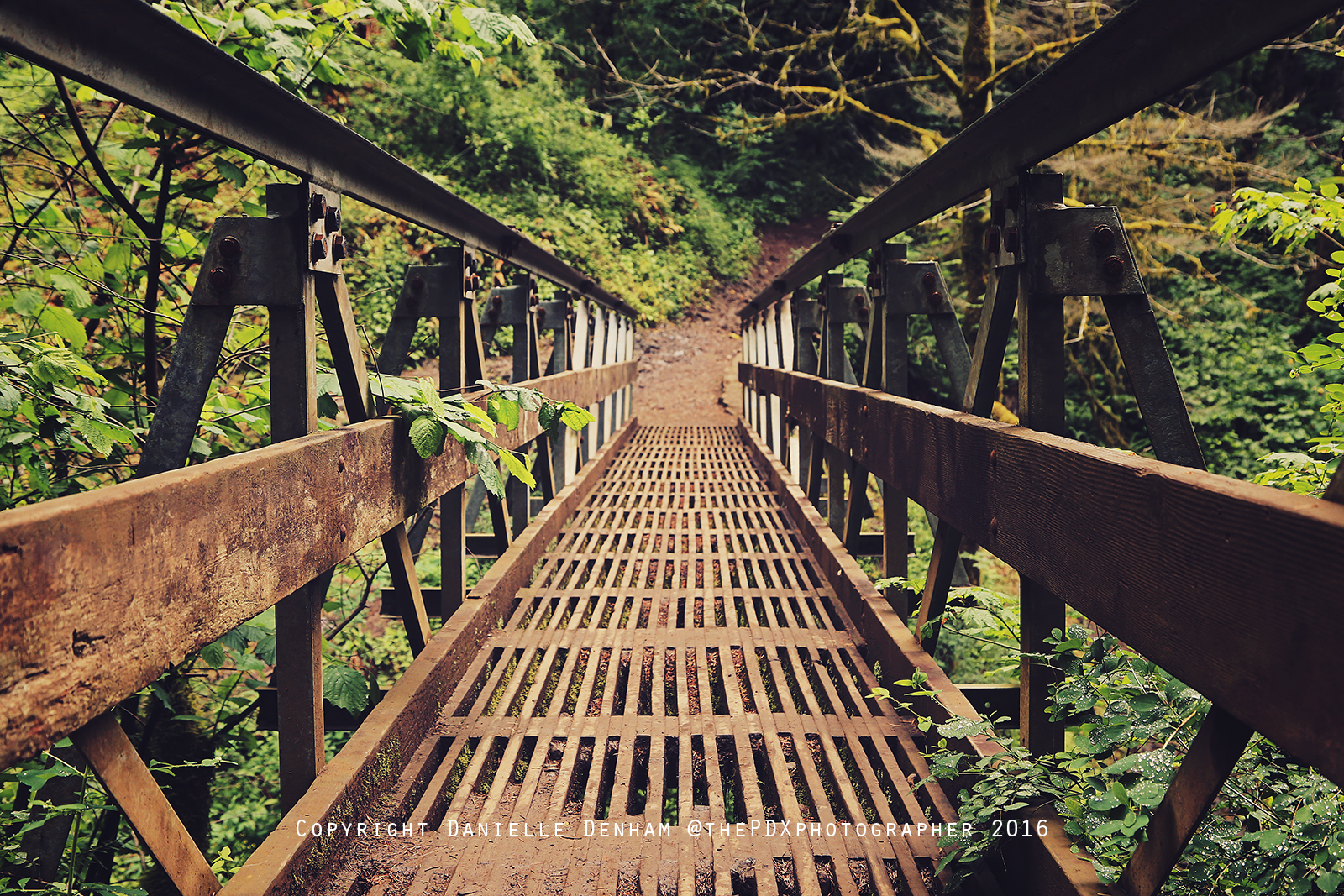 Just above the bridge you'll see the gorgeous Middle Oneonta Falls, a 15′ drop.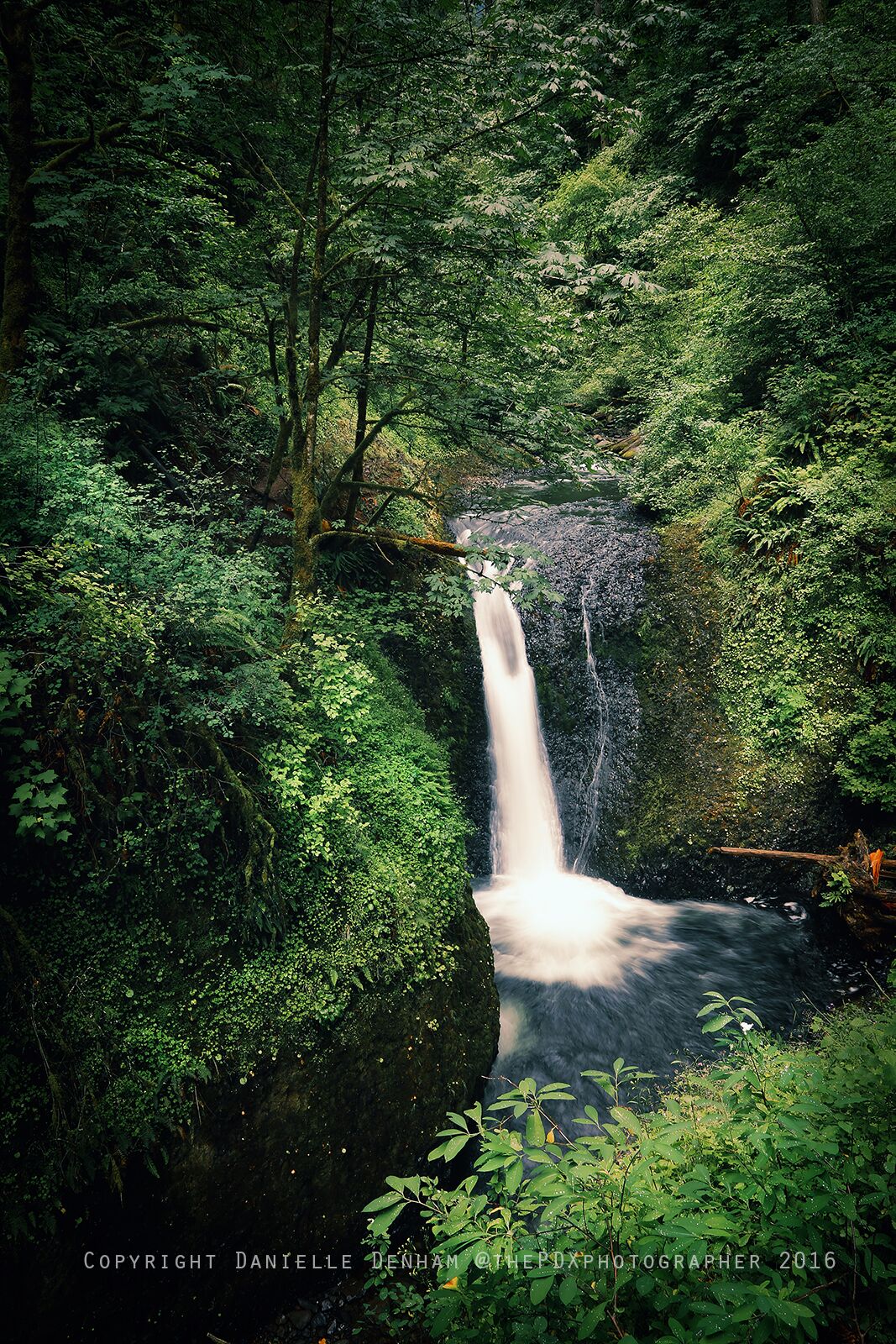 Just below the bridge, the creek disappears over the brink of Lower Oneonta Falls into Oneonta Gorge.
Beyond the bridge, the trail switchbacks up to a junction with the Oneonta Trail #434. We decided here we would take the Triple Falls hike.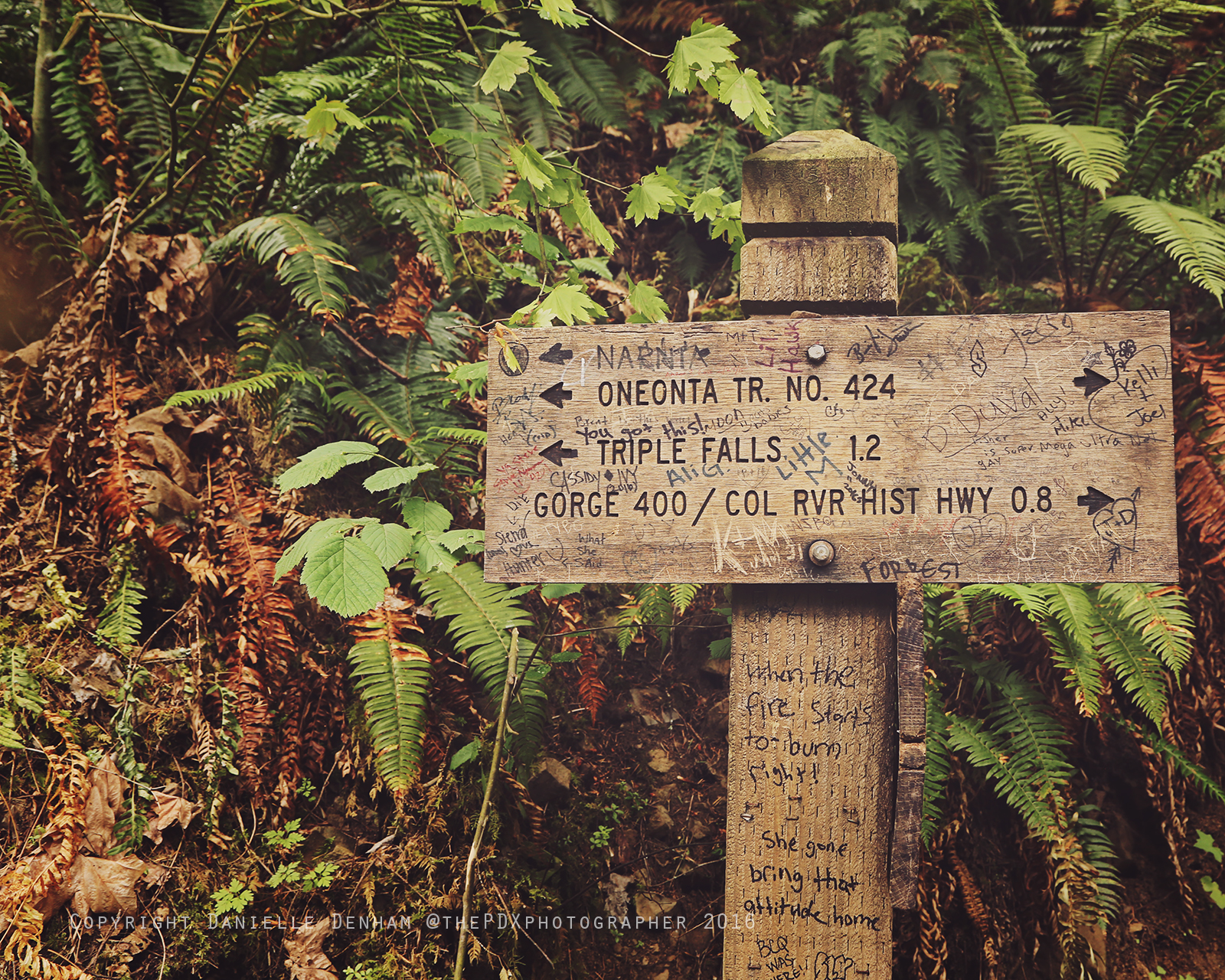 I'll just give you a heads up now, this wasn't the easiest hike! While I'm in decent shape, I was definitely winded a few times and we had to stop on more than one occasion as we made our way up this sometimes very steep trail toward Triple Falls. The trail was slick at times, covered with loose gravel and very exposed.
When we finally got to Triple Falls(a little over 2 miles from the trailhead) it was absolutely worth the hike to get here. As you can see, the Triple Falls is absolutely stunning!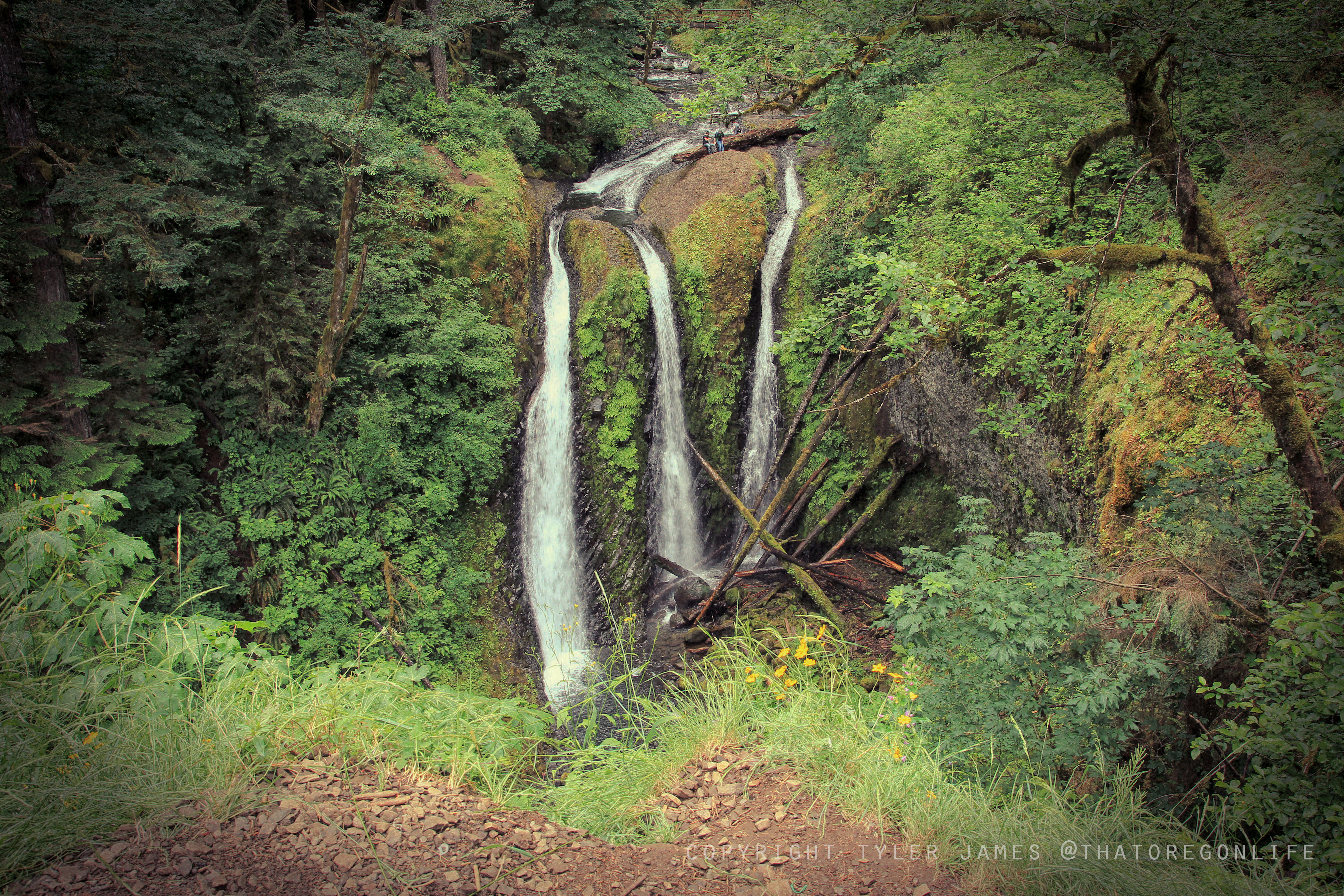 We then decided to continue up the trail, where we were in for more beautiful views from the top of Triple Falls.
After spending awhile up here soaking in the sun and enjoying the views, we decided it was a good time to head back. Two options will return to your car. From Triple Falls, you can head back the way you came for a 4.4 mile out-and-back hike.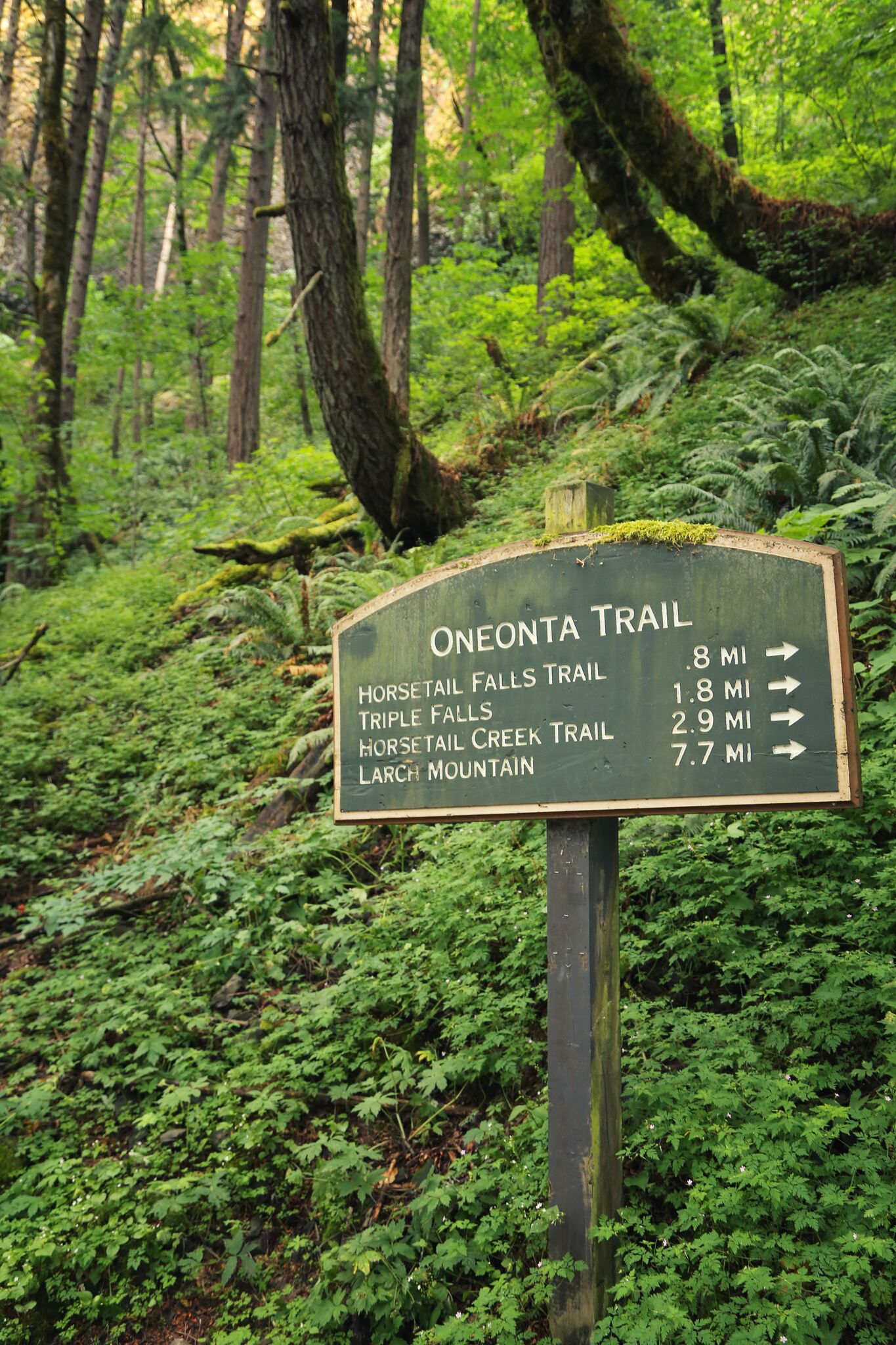 We decided to follow Oneonta Trail two miles down to the Historic Columbia River Highway and another 0.5 miles along the roadway back to the Horsetail Falls Trailhead. The full loop is about five miles.
How do you get here? From Portland, take I-84 east to exit 35 toward the Historic Columbia River Hwy. Turn right onto the Historic Columbia River Highway and follow 1.3 miles to Horsetail Falls trailhead. Coordinates: 45.565297, -122.302696.
Guidebooks that cover this hike
Want more incredible photos from our hike? Here's a few more, from one of the most talented photographers I know, Danielle Denham! Follow her on Facebook at thePDXphotgrapher.