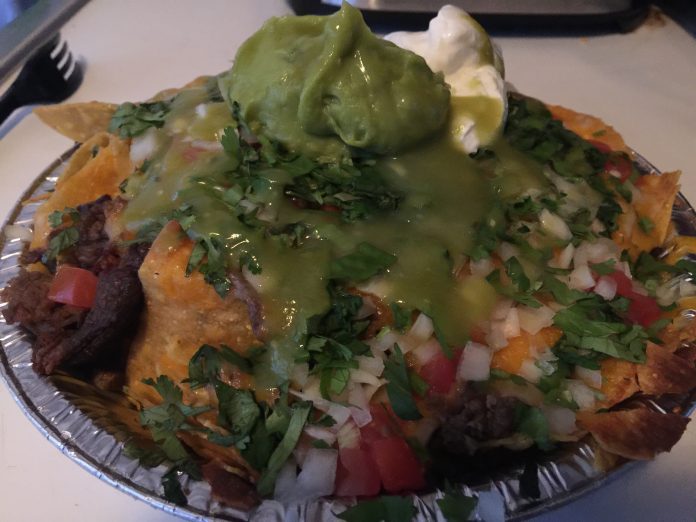 It's been a while since I've posted a review of nachos here. I started a low-carb eating plan about a month ago, and lost 20 pounds so far. I'm happy about that. What I'm unhappy about, is, nachos don't exactly fall into low-carb territory.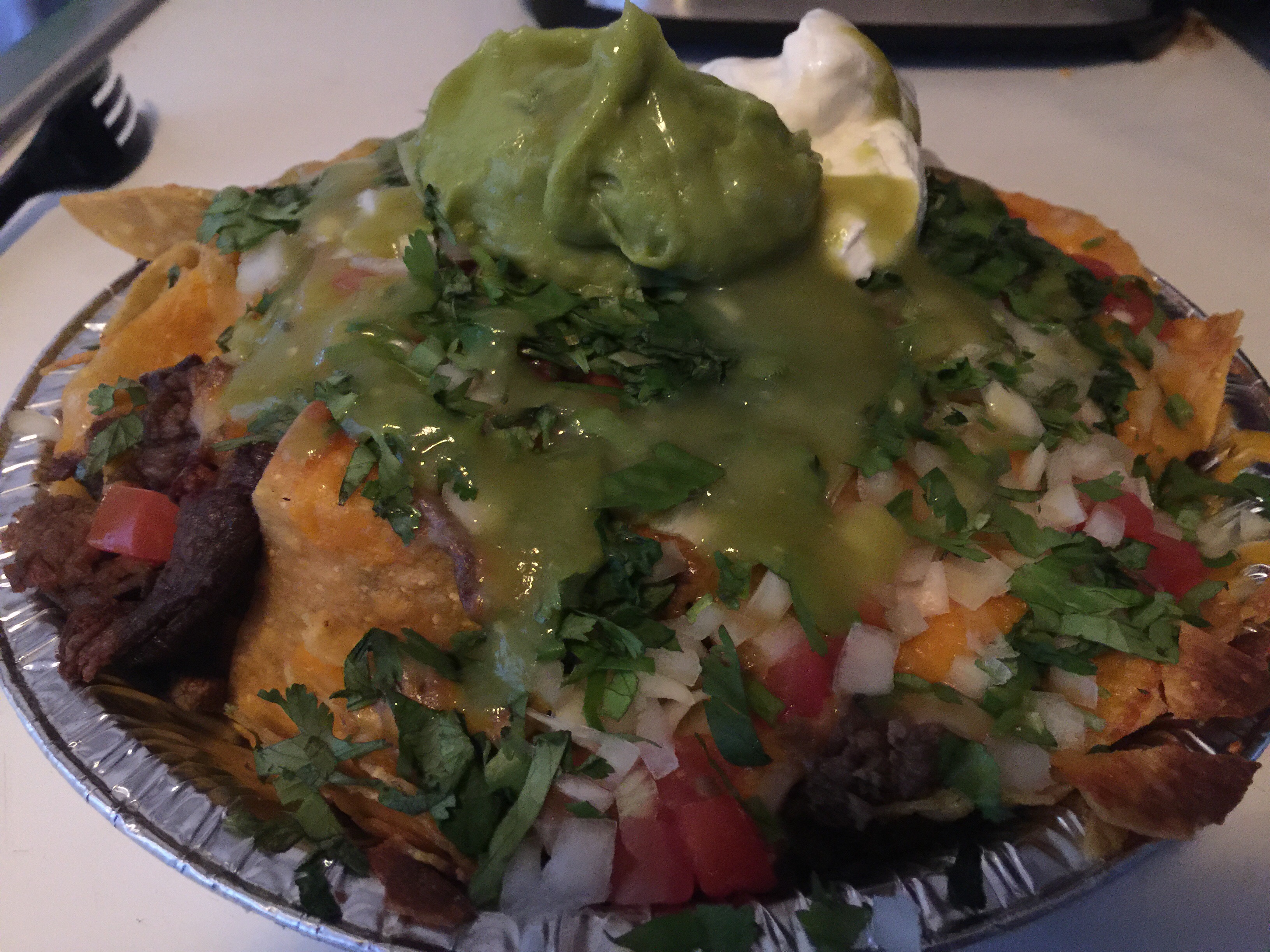 I was out running some errands on this warm May evening, and my son said he wanted some shrimp enchiladas. Twelve years old, and his taste buds are already more refined than mine.
Every morning when I drive to work, I listen to the Wake Up Call on KPNW, and one of the hosts, Bill, whom I would describe as a most righteous dude, always narrates the commercials for Burrito Amigos, but has yet to show some love for the nachos. I should disclose, I have been a guest on the show in the past, including one appearance from when I wrote nacho reviews for another publication.
But anyhow, on to what's really important – The Nachos!
I went to the location on Coburg Road, and was greeted by a friendly gentleman who was cooking the food. They don't normally make shrimp enchiladas, but he was happy to oblige my son's request. I watched him scoop the chips into the tin tray, then heaped what looked like a pound of carne asada onto them, along with some beans, then covered them with mounds of cheese.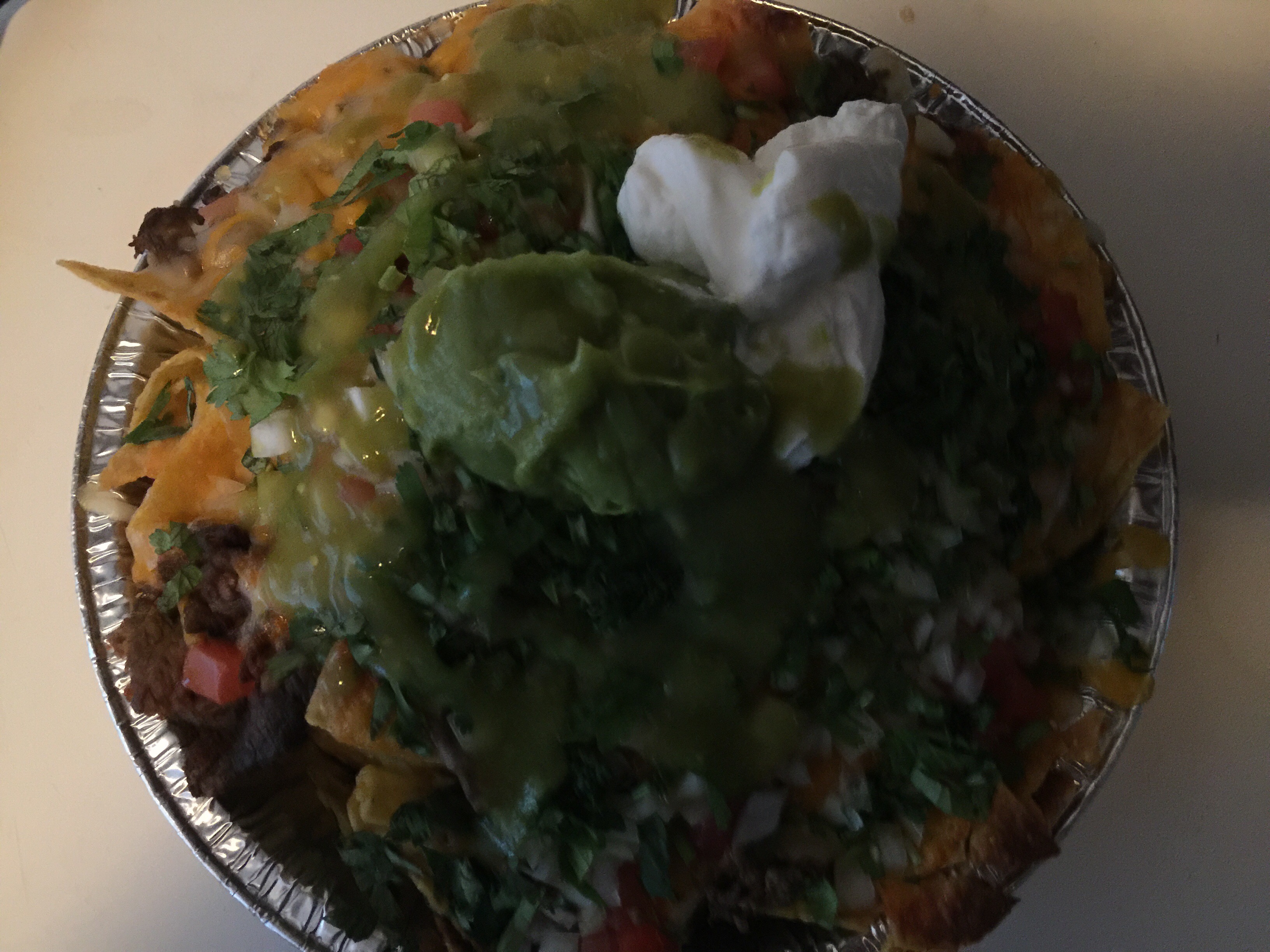 A cool thing they do at Burrito Amigos is put the nachos into a small oven, which makes the cheese melt all gooey, and it also enhances the chips as they turn slightly brown on the edges, enabling the chips to keep their crunch. The nachos were topped with pico de gallo and cilantro, then covered up with aluminum wrap. I should note here I ordered them to go.
The sour cream and guacamole were placed in separate containers for me to place on the nachos when I got home, which I did. The guacamole is awesome, and definitely made on site! I added a little green hot sauce, and I was in business.
The nachos were $10.50, but you definitely get a big bang for your buck at Burrito Amigos. The container of nachos probably weighed two pounds, and as I sat in my easy chair watching Jeopardy, I didn't even finish half of them and I was stuffed.
Needless to say, I highly recommend Burrito Amigos for nachos. You won't be disappointed! My son also enjoyed his shrimp enchiladas as well. Don't forget to follow Oregon's Nacho Authority on Facebook!