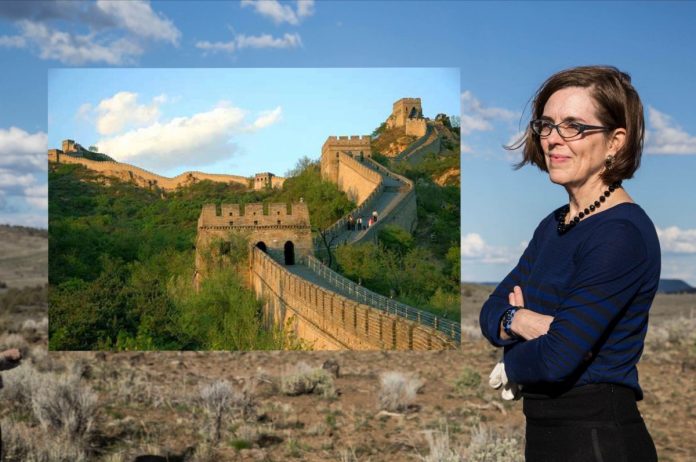 The Oregon Legislature is expected to be called in to Salem this June for a secret special session to discuss plans for keeping people from moving to Oregon, according to documents obtained by That Oregon Life.
The centerpiece of this initiative is a plan proposed by Governor Kate Brown to build a "Great Wall of Oregon," which would completely surround the state, with the exception of the coast.
Brown said she was inspired by Donald Trump, who is generating controversy with his proposal of building a wall along the U.S.-Mexico border.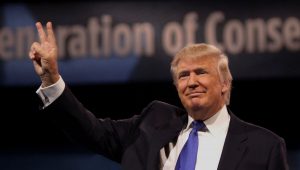 "I never thought in a million years I would see eye-to-eye with Trump on anything, but I've gotten sick of Californians moving here and raising the prices of housing for Oregonians, and I decided we, as a state, needed to do something bold and ambitious to preserve our quality of life," said Brown.
PLAN HAS BIPARTISAN SUPPORT
Republicans and Democrats alike are on board with this sweeping legislation, which also would establish checkpoints at every entry point into the state, including airports and train stations.
In fact, the only disagreement between the two parties occurred when Republicans also wanted the wall built along the coastline. Democrats countered with a proposal instead to install surveillance cameras placed in discreet locations to detect people attempting to swim into the state illegally, with National Guard units stationed at various points along the coast to apprehend people suspected of illegally swimming into the state.
One concern officials had was the impact on tourism, which is an economic driver in many parts of the state. To address this, visitors will be allowed, and issued a pass at the checkpoint where they entered allowing them to stay for anywhere from seven to 90 days.
Other state officials, under condition of anonymity, shared some reasons they have for wanting to restrict immigration to Oregon. One Republican state senator from Clackamas County said he simply wanted to see the costs of housing be more reasonable, saying Californians who can't afford the exorbitant prices in Portland are snatching up properties in his county at breakneck speed.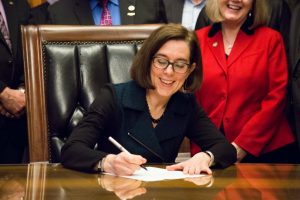 A mayor of a small Willamette Valley city, however, had a more personal reason for supporting the Great Wall of Oregon, saying "I'm sick and tired of Californians coming here, bitching about the rain, and pissed off they have to drive all the way to Medford for a fucking Animal Style Double-Double from In-N-Out!"
Atticus Sanford, a 44-year-old Portland resident told That Oregon Life he looks forward to this legislation as well. "I used to be able to go to the strip club, and never had any problems. Then all these Californians moved up here and started taking over and outbidding me for lap dances," said Sanford. Sanford was arrested on an assault charge in a 2014 vegan strip club riot for assaulting another patron with a pick axe.
HOW WILL THE STATE PAY FOR THIS?
This is the reason for the planned secret legislative session, actually. While lawmakers have agreed in concept on the details of keeping people from moving to Oregon in droves, they need to iron out the details of financing the project.
Democrats are considering a first-ever sales tax in Oregon, but only for non-Oregonians. Under this proposal, guests to the state would be subject to a five percent sales tax on all purchases made in the state. This was met with backlash from the burgeoning marijuana industry, but it is anticipated that retailers would accept a compromise that allows them to distribute punch cards to out-of-state customers similar to those offered at Dutch Bros. In this case, customers would receive a stamp for every gram purchased, and receive a free gram after buying 10 grams, and the cards will be redeemable at any participating dispensary.
Anti-tax Republicans, however, seem to favor a fee instead, by simply charging visitors to the state $10 per day while they are here. Regarding the sales tax, Republicans expressed concern that visitors would simply tell merchants they are from Oregon, and instead suggested visitors have chips temporarily implanted in their hands, which would send a signal to every cash register and credit card terminal indicating the customer is not an Oregonian if the sales tax proposal is implemented.
The Great Wall also has federal support, with Representative Peter DeFazio (D-Springfield) saying he will lobby Congress for $5 billion in funding to be diverted from the Federal Transportation Commission.
BUT, WILL ANYONE BE ABLE TO MOVE HERE?
To stem the rapid population growth, while still not completely denying access to relocating to the state, Oregon will issue residency permits based on the number of deaths that occurred in the state the previous year. Preference will be given on a point system, with one point awarded for every mile away from California they currently live. For example, an applicant from Delaware would receive higher consideration than an applicant from Nevada.
Waivers will be granted to residents of Washington. Also, at the suggestion of Nike founder Phil Knight, permanent residency permits will be granted to athletes from out-of-state who are offered scholarships to play at any Oregon college or university.
The plan is expected to have a significant economic impact for Oregonians, as construction of the wall is expected to employ 35,000 Oregonians, and contract bids are open only to Oregon-based businesses. Construction is expected to begin in early 2017, and take approximately five years.