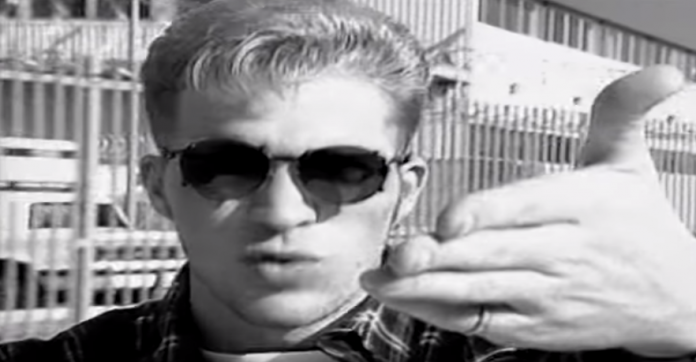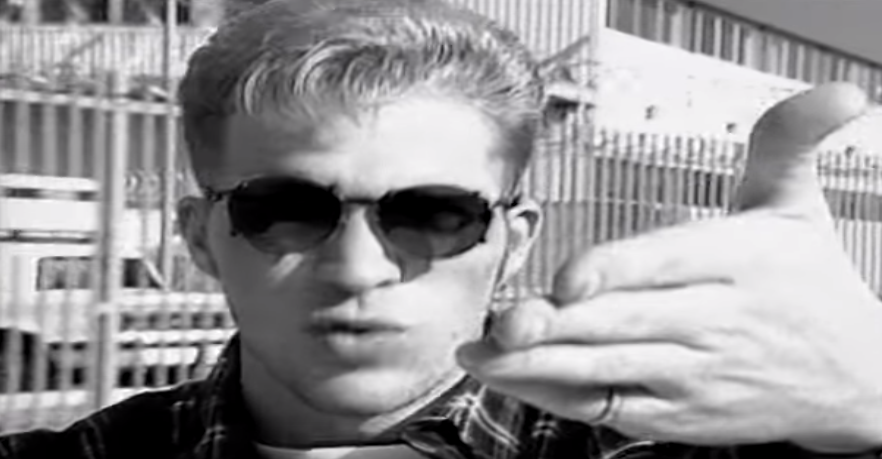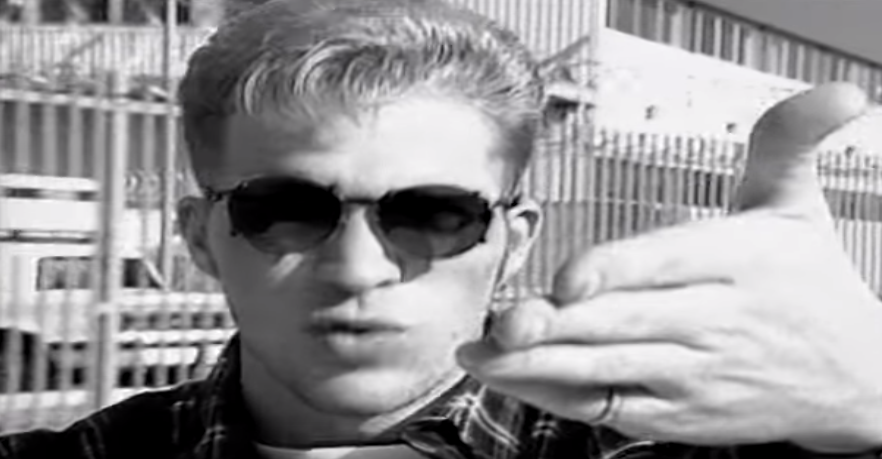 Mark Wahlberg wasn't the only one stepping on the hip hop scene in the early nineties kickin' dope raps. Travis Knight, also known as Chilly Tee, just happens to be the son of Nike CEO, chairman and co-founder Phil Knight.
He actually had a pretty decent track back in 1993. Listening to his single, Get Off Mine will take anyone back who was there for the early days of hip hop. The video is complete with girls dancing reminiscent of the Fly Girls from In Living Color, as Chilly Tee sports his Ben Davis flannel, spitting raps that'll make your head bob.  
Some lyrics from Chilly Tee representing Oregon , his hometown of Beaverton, where you'll find the Nike headquarters:
"Now way back when, I'm meanin' a couple of years ago
I wanted to rock the mic but I didn't have the flow
I put the pen to the paper, tried to spark some ideas
I turn on The Box and I then I tune in the ears
and every station that I turned to seemed to have nothin'
cause where I'm from in Oregon they frontin'
Niggedy-no hip-hop and niggedy-no fly beats
niggedy-no fly rhymes and no music for the streets
I had to break loose and reach out far
to get what I wanted and to become a star"
While Oregon may not have exactly been known for it's burgeoning hip-hop scene in 93, and one can only assume thanks to being the son of the Nike CEO he was able to put this album together, I guess the song wasn't half bad. Nonetheless, it's pretty interesting to go back, as I was completely unaware until recently Phil Knight's son could've been another Vanilla Ice selling millions of records.
While I haven't listened to anything past Get Off Mine, it's said Chilly Tee had employed ghostwriters. Seven out of nine lyrics are co-written, two of them by Young Black Teenagers member Firstborn. To Knight's credit, there is only one song he wasn't involved in, and the two he wrote by himself ("On the Outz", "Krisis of Identity") may just be the lyrically most advanced.
As far as what he's doing now, In 2002, Phil Knight gained control over the Portland-based animation company Vinton Studios after being a minority shareholder for four years. According to wikipedia, to this day Travis is still an animator.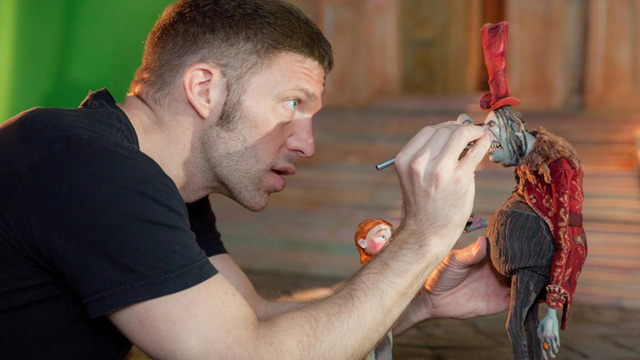 Check out this article here for a more in depth review on Chilly Tee's album back in the day.