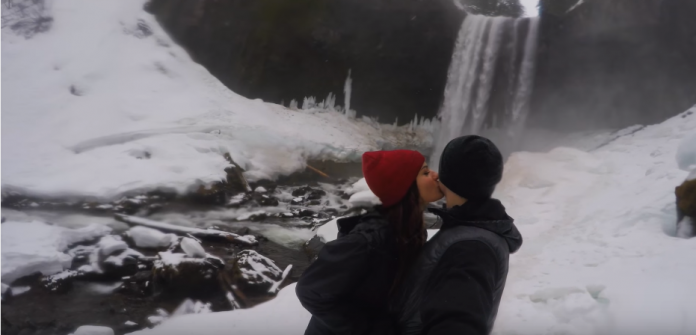 Last updated on February 21st, 2017 at 08:28 am
Living In Oregon II is truly a masterpiece, I can't even put into words how incredible the beauty is captured in this short film. A must watch for any Oregon lover!
Just wow. That's all I can say after seeing this video, it's seriously almost hypnotizing viewing this, and if you can you'll definitely want to make it full screen on whatever device you are watching it from. As a native Oregonian I feel we really live in one of the most special places in the world, and videos like this are a small reminder of just how fortunate we are to be here.
Recently we shared Michael Kerkering's original video, the first part of Living In Oregon which got a lot of love from our readers, so obviously it's a must we share his latest, Living In Oregon II. The following was captured between May 2015 and February 2016. Watch as this group of friends demonstrates the best part of living their lives in Oregon, everything from Crater Lake to beautiful Silver Falls.
After talking with Michael ever since I first discovered his first video, if there's one thing for certain it's this guy definitely has a passion for video. Michael is currently a sophomore at the University of Oregon, and will begin his major in the school of journalism next fall.
To learn a little bit more about the man behind the camera, he recently had this to share with us:
Growing up I always had some sort of video camera in my hand. I record things mostly for the memories. I really found a passion for editing in high school because of football. I always edited my high-school football teams highlights. Football was my passion until I graduated. Once high school and football was over I didn't know what to edit anymore. Until one day I thought what if I edited all the footage I have of the adventures and memories I have with friends in an attempt to show off the state of Oregon and my style of living, fun, and adventure. I now have my second video featuring Oregon and hope to make more videos showing off Oregon, the PNW, and my other adventures around the country. Everything I know so far about video production is self taught but I'm looking forward to learning and improving my skills over the next several years. My goals are to one day work on big time sports documentaries. 
The following is a list of all places shot in the video:
Hillsboro
Chush Falls
Sun River
Terrenbone
Sand Lake
Eugene
Smith Rock
Mount Hood
Crater Lake
Pacific City
Colombia River Gorge
Silver Falls
Cougar Hot Springs
Willamette Pass
Tamanawas Falls