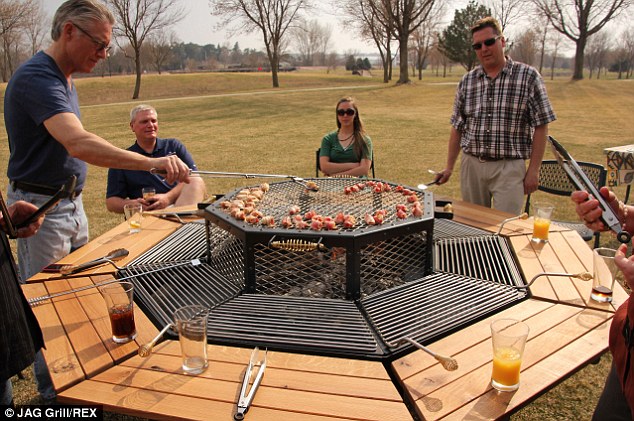 Last updated on January 7th, 2022 at 06:55 am
It's known as the 'Jag Grill' which is accompanied by a picnic table and a large center fire pit. This BBQ is definitely not your typical propane barbecue!
The Jag Grill, designed by Le Mar, a company in Iowa, features individual grilling and wooden surfaces to allow everyone to prepare their own meal and eat it together. No more waiting on Bob to finish your steak and hope he get's it right, guess can grill their own dinner with this bad boy.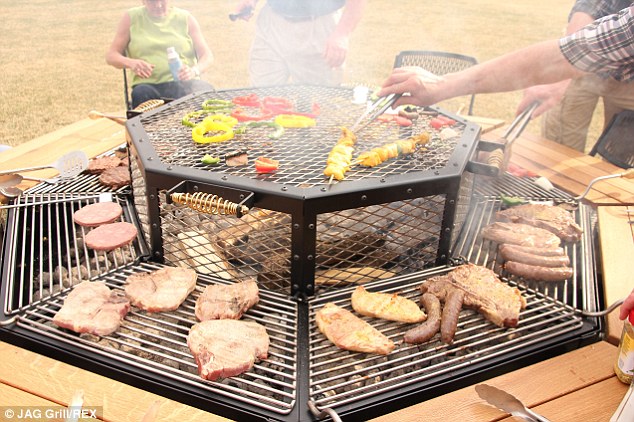 Another feature that I absolutely love about this barbecue, is the unit doubles up as a fire pit for those cooler nights.
And for those guests who prefer a slow-roasted dinner, the Jag Grill includes a fitted cover for the , as the central area.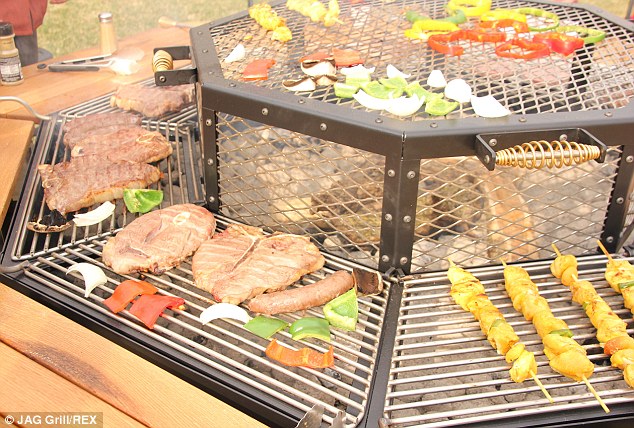 The eight-seater picnic table should be more than enough to accommodate guests.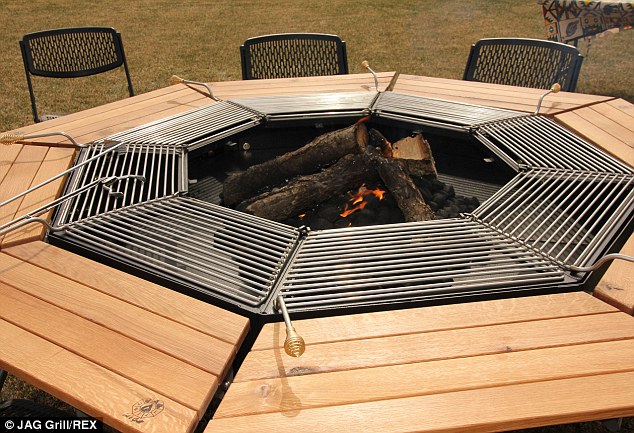 The company states: 'Life is all about memories, and what better way to build relationships and enjoy laughter than next to a fire pit.
'The JAG Grill has individual grilling and wooden surfaces to allow everyone to prepare their own meal and eat together while enjoying the crackling of the fire.'
Company founder Gert Coetzer is originally from South Africa, but when he went to live in the US, he realized life was much faster paced.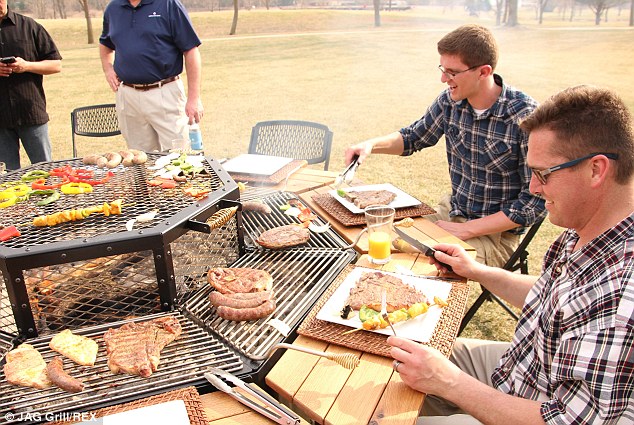 A company spokesman explained: 'It caused families and friends to often miss important things in life such as building relationships and memories.'
'He also learned that grilling was alive and well in the USA, and after putting these ideas together, Voila! The JAG Grill was born.'
The name JAG Grill comes from Gert's daughter Jolene who thought it would be fun to take the first letter from the first name of each member of the family, 'J' for Jolene, 'A' for Amanda, and 'G' for Gert.
Don't miss this video, where you can see just how the JAG works.
Thinking about getting the JAG Grill for yourself? This bad boy will set you back a cool $2,499. Considering it's a 3-in-1 unit, complete with 4 grills, fire pit, and table, this is actually not a bad deal at all.
Share this awesome grill with all your outdoor, grill-loving friends and family! 
All images courtesy of Jag Grill
h/t awesome jelly