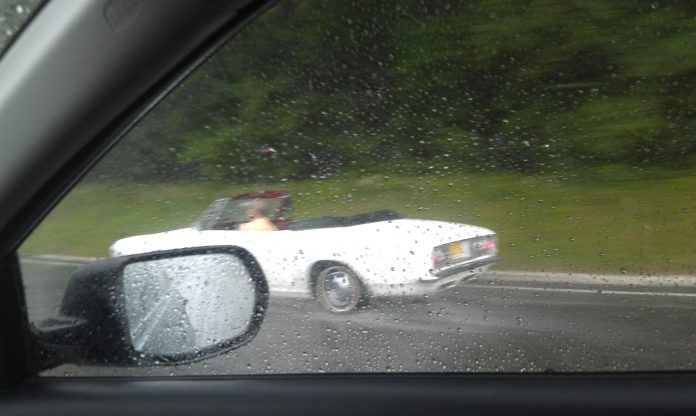 Last updated on February 21st, 2017 at 08:28 am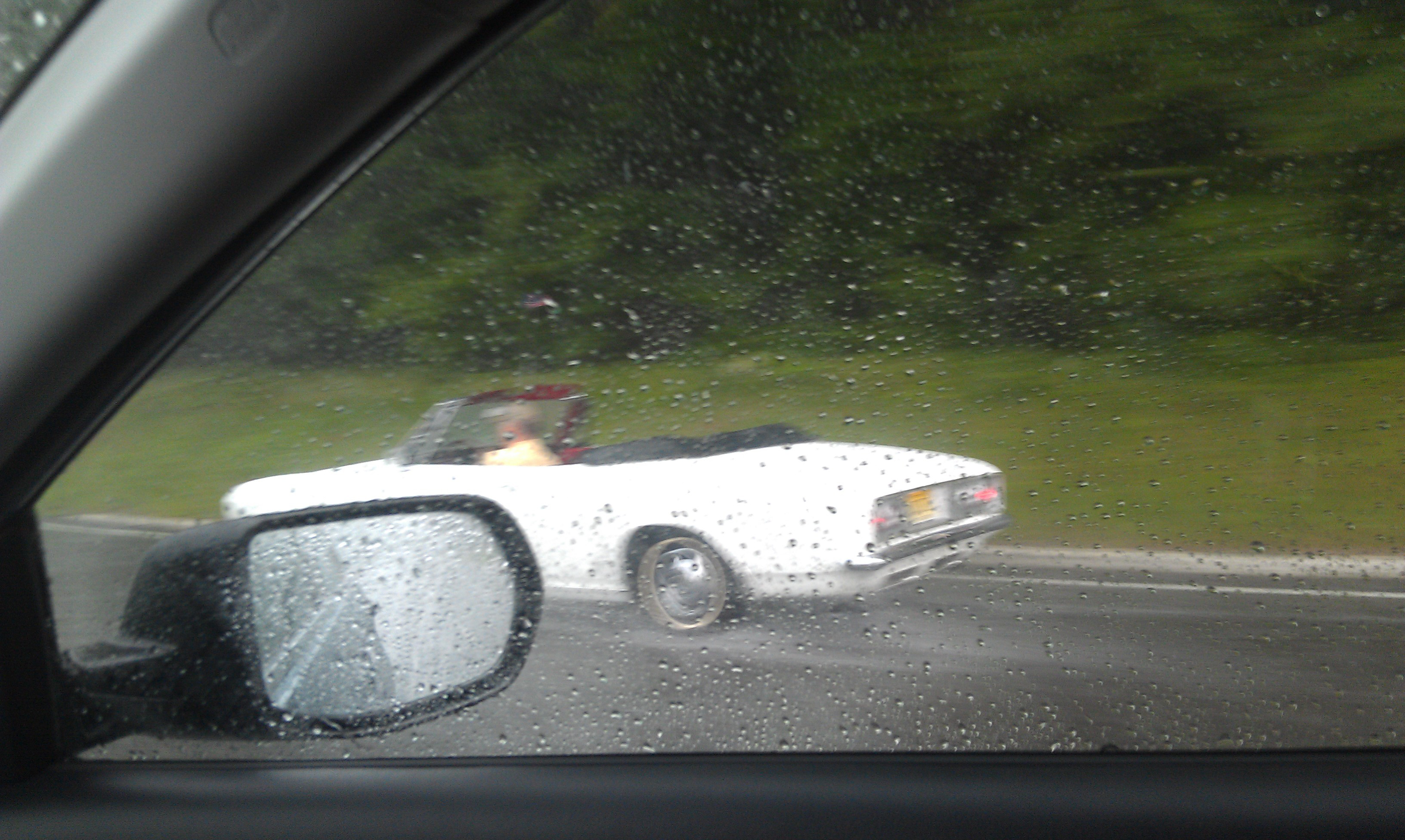 Some true Oregonian is driving around without a roof, according to sources today.
Portlander and true Oregonian Terry McClean, 46, has recently been spotted on more than one occasion with the roof folded down on his classic ride despite the heavy rain across northwest Oregon.
"I don't really feel the cold," said McClean through his chattering teeth.
"And getting wet doesn't really bother me either. Like all true Oregonians, it'll be a cold day in hell before you catch me with an umbrella, so why would driving 65 in my sweet ride getting pounded with freezing rain make a difference?
If you're from Oregon, then you surely understand a little rain is nothing to a true Oregonian. Some people may wait until summer to drop the top, but not a native like me. I fully enjoy all seasons in Oregon. Hell I'll sleep in the woods naked. Rain, wind, or snow I don't even feel it."
While McClean is a transplant and says he's not out to prove he's a true Oregonian, his girlfriend begs to differ.
Terry's girlfriend said "I keep telling him he doesn't need to prove anything to anyone, nobody cares that he's a transplant. Since we moved here he has been super self conscious about the fact that other Oregonians may know he's not actually from Oregon.
I keep telling him it's February and there's this very real thing known as hypothermia, and I'll be damned if I'm going to freeze to death alongside him."