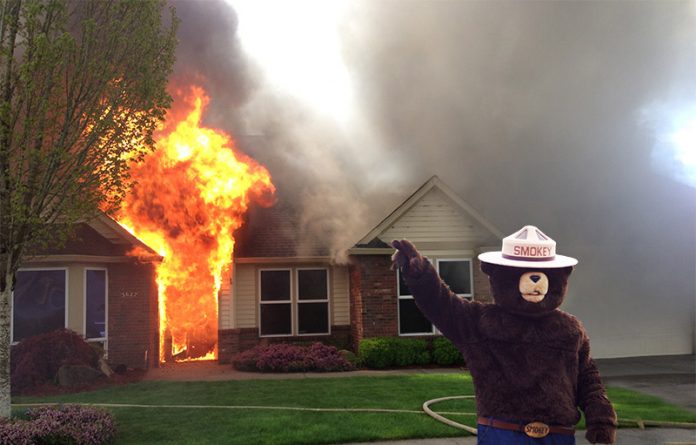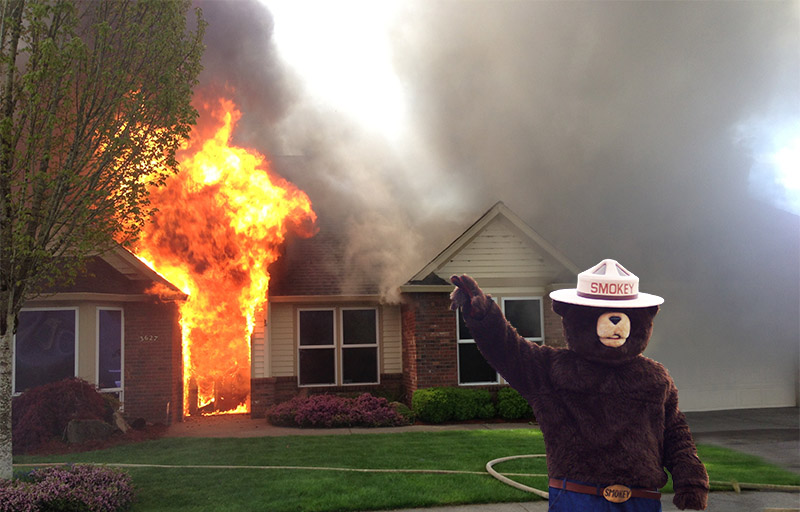 Last updated on January 7th, 2022 at 06:56 am
BEND– Police in Bend interviewed Smokey Bear who was inside a home when a hash oil explosion ripped through the property, blowing out windows, doors and knocking bricks off the exterior.
71-year-old Bear was not hurt in the explosion that happened around 5 p.m. Friday at a home in the 2200 block of NW High Lakes Loop in Bend.
After the explosion, officers discovered butane canisters inside along with other items believed to be used to extract hash oil from marijuana. Police questioned Bear who was inside but he was released.
"I heard one big boom and my neighbor called me and informed me that Smokey's house had exploded," said neighbor Mike Hunt. "We heard several loud roars coming from his house, which was odd as he usually is very quiet and sleeps a lot this time a year."
"It's a danger, I'm glad nobody got hurt. I wish Smokey did it in the woods and not the neighborhood," said neighbor Billy Bob McClean. "Smokey really let us down. I guess we always knew he loved his marijuana, but we never imagined the bear who helps teach others how to prevent forest fires would be so irresponsible. On a positive note though, he made sure the fire did not spread to the nearby woods."
Hash oil is typically made by dissolving marijuana leaves in liquid butane and cooking it. In recent months, there has been a few occasions where hash oil explosions destroyed homes in Oregon, but this is the first where a bear was responsible for one.
We tried to reach out to Smokey Bear to comment on the situation, but he has not yet returned our calls.