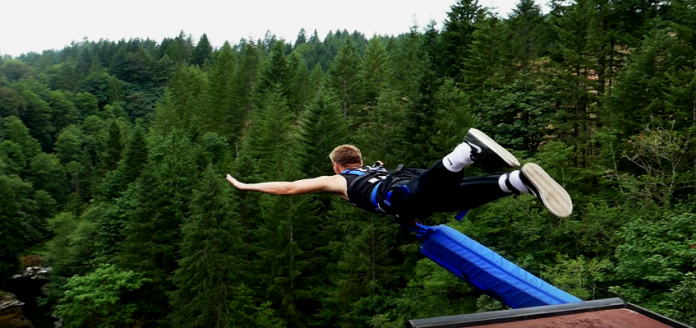 Last updated on February 21st, 2017 at 08:28 am
Occasionally a video lands in my lap that I can't help not to be taken back by, like this one from Michael Kerkering. With the help of so many bad ass drones available on the market in 2016(as well as the GoPro), there is more and more well produced stunning videos capturing the glory of our beautiful state, readily available at our fingertips.
Not only did this video from Kerkering capture some of the most incredible places in Oregon from Abiqua Falls to Crater Lake, but it was very well produced and a nice reminder of just how lucky we as Oregonians are to live in such an awesome state. This video reflects a lifestyle, everything from extreme bungee jumping, to surfing and riding dirt bikes. What it comes down to, this video was just dope.
From Michael Kerkering's YouTube:
GoPro Adventure
Filmed by: Michael Kerkering, Ryan Spaulding, & Ryan England
Edited by: Michael Kerkering
MUSIC: Lorde – Tennis Court (Flume Remix)
Location: Oregon
CAMERAS: GoPro Hero 4 BLK, LUMIX FZ-1000 & DJI Phantom 3
@Michaelkerkering3
Like many I grew up in the beautiful state of Oregon. With the trend #ExploreOregon becoming so popular I thought I would make a short film of what life in Oregon means to me. Lets show people the beauty of this state!
For bungee jumping in the location in the video visit http://bungee.com/
Video Locations:
– Abiqua Falls
– Accord Creek Falls
– Horsetail Falls
– Sand Lake
– Silver Falls
– Oceanside Beach
– Crater Lake
– Crooked River Ranch
– Smith Rock
– Opal Creek
– Haystack Reservoir
– Jones Creek
– Tillamook State Forest
– Banks
– Seaside Beach
– MT. Hood
– Hillsboro
– Columbia River Gorge