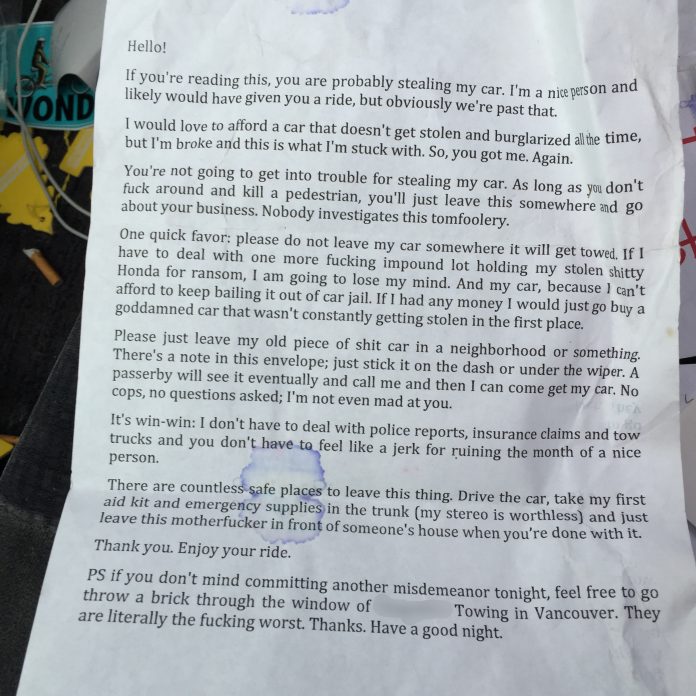 Last updated on February 21st, 2017 at 08:28 am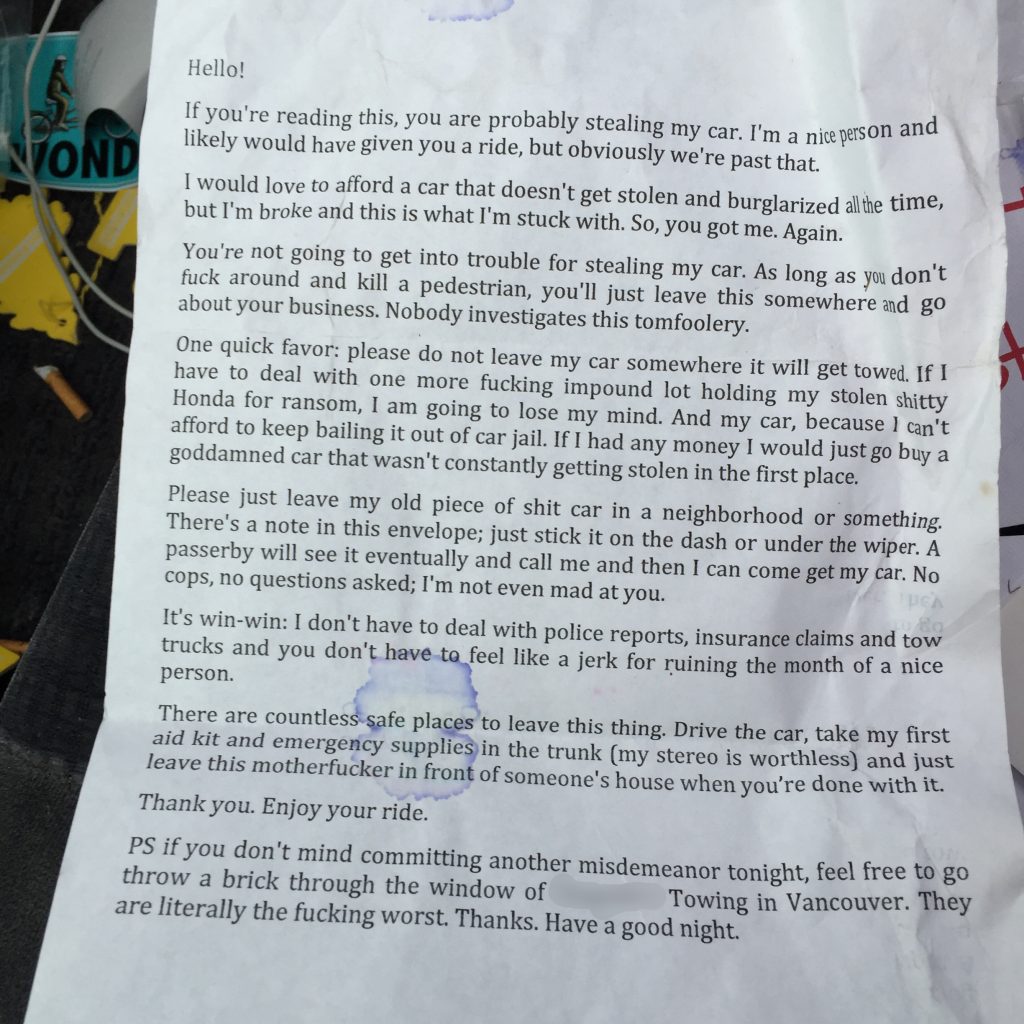 A Portland woman shared this awesome note she left in her glovebox after her car kept being stolen. Apparently, it worked!!
She says "I left a snarky note in the glovebox of my Honda the last time it was stolen. Just recovered the car from the most recent theft. They read my letter and I think it worked – they ditched it in front of a house this time."
Click here to see the full size photo and Reddit post.
h/t thebrew