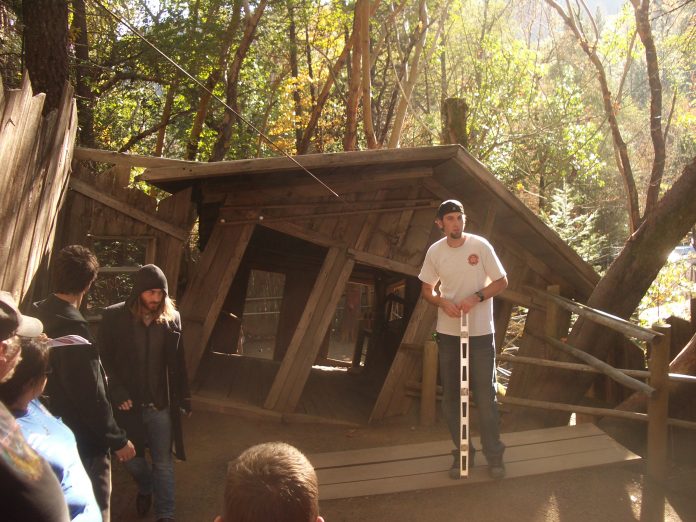 Last updated on September 10th, 2018 at 06:13 pm
Right now the weather may not be amazing in Oregon, and I can't say that hiking in the rain is my favorite… But I also can't stand staying inside all the time. Not only did I point out some great places to hike on this list, but for those of you not quite so determined to hike, I also pointed out a couple of indoor places that are worth making a road trip for.
No matter what the weather, I hope this list of places to checkout in Oregon will inspire you to hit the road this year.
1. Explore Oregon's Secret Beach & Thunder Rock Cove
If you're looking to add something else to your bucket list for places to explore in Oregon, you will most certainly want to discover the Secret Beach and Thunder Rock Cove.
When hiking a trail just south of Spruce Island Viewpoint, and north of Thunder Rock Cove, you will come across the beautiful Secret Beach.
So how secret is this beach? Well this little hidden gem apparently only gets visited by a few people each year – and the furthest of the tree beaches is only accessible during exceptionally low tides. The Secret Beach also does not have an official parking lot or designation. Read here to find out more about the Secret Beach.
2. Try your luck at Spirit Mountain Casino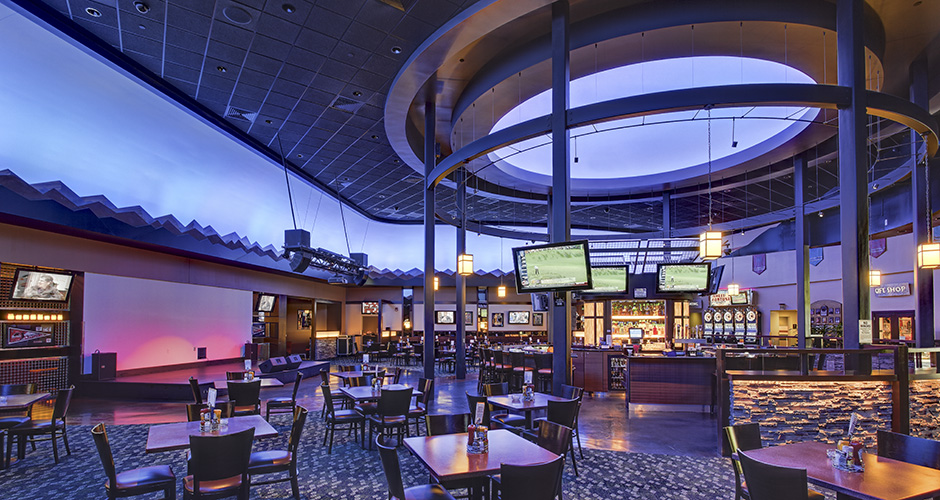 Make a night of it at Spirit Mountain Casino, Oregon's premier destination for gaming and entertainment in Grand Ronde, Oregon. This place even includes day care if you need to bring the kiddies while enjoying their casino.
3. OMSI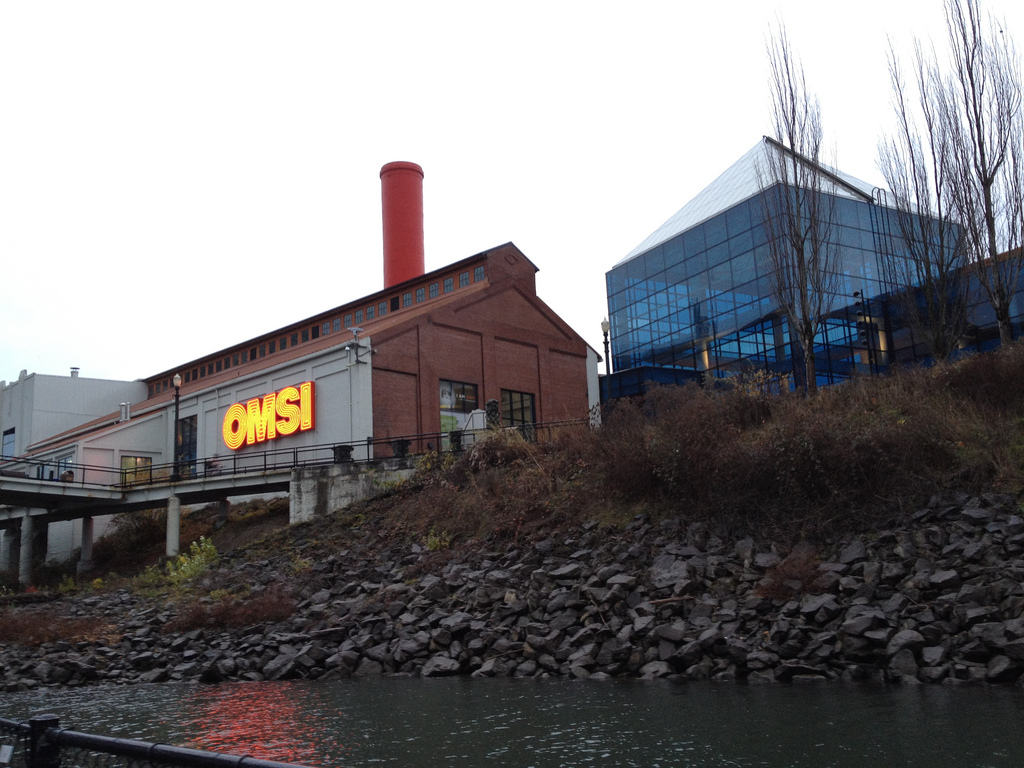 OMSI began with the exhibition of Oregon's rich natural resources with the opening of the City Hall Museum in 1906. But with the Great Depression and World War II, it wasn't until the mid-forties that support for the museum really began to grow. Businessman Ralph Lloyd hosted the temporary "Oregon Museum of Science and Industry" in his house on NE Hassalo Street, boasting the Northwest's first public planetarium and its 20-minute trip to the stars.
Today, the museum serves over 1 million visitors at the museum and through off-site education programs. OMSI is ranked as one of the top science centers in the United States and has an international reputation for its innovative exhibits and educational programs.
4. Explore the McDowell Creek Upper Falls.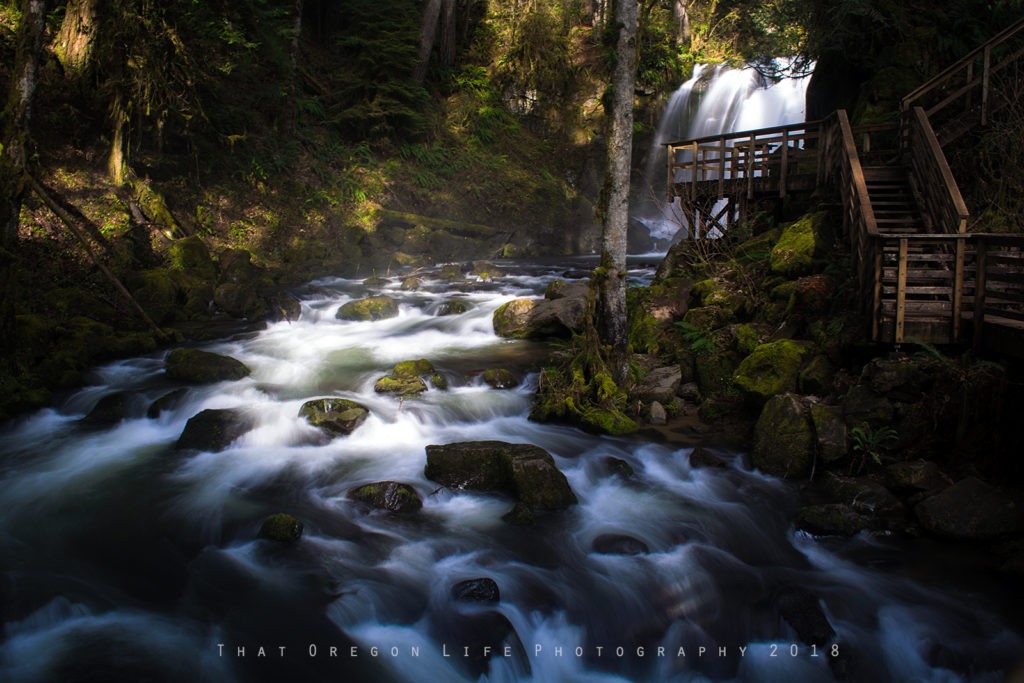 This  series of ledges is the final major waterfall along McDowell Creek as it meanders towards the South Santiam River. The falls consist of three 5 to 10 foot ledges, only two of which can be easily seen, totaling about 20 feet. This is one of my favorite easy hikes to destress on a beautiful day.
5. Explore the Hatfield Marine Science Center.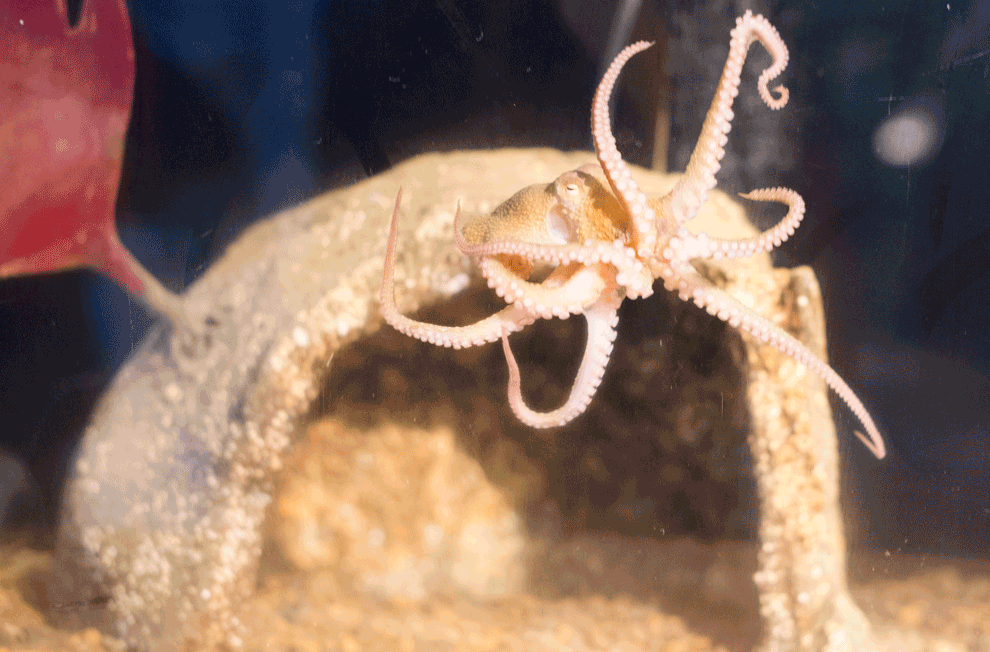 Looking for a fun place to take the kids or just stroll around? Maybe you'd like to find out what a sea cucumber feels like. The Hatfield Marine Science Center in Newport is definitely a place you should add to your list this year.
6. Get lost in a good book from Powell's Books.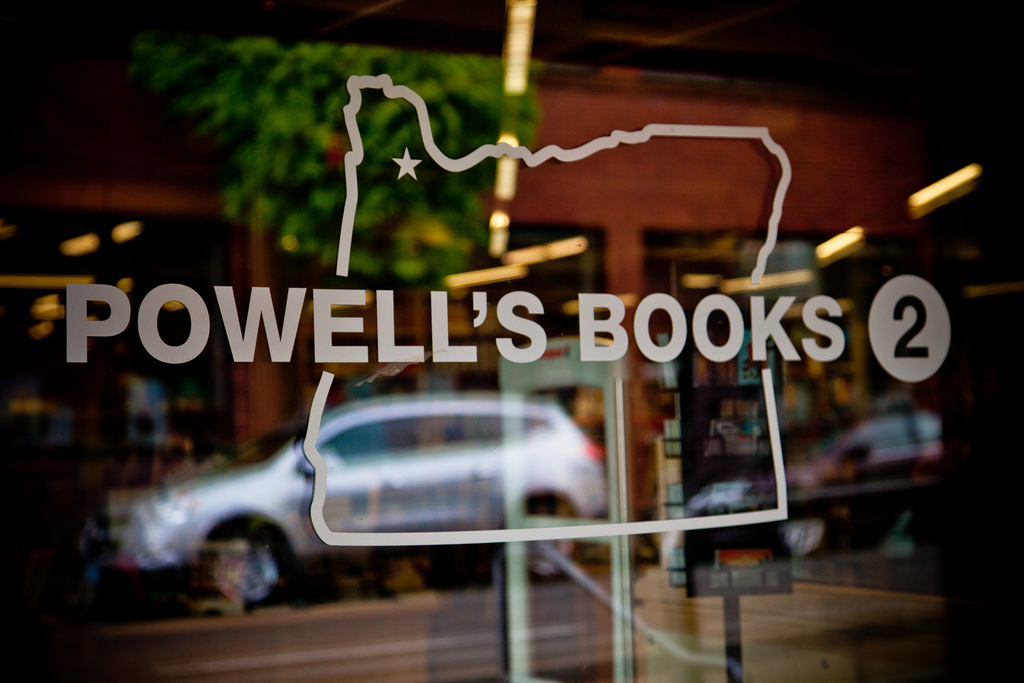 Powell's City of Books is the largest used and new bookstore in the world, occupying an entire city block in Portland and housing approximately one million books. Enough said.
7. Cruise on a jet boat or raft through Hells Canyon.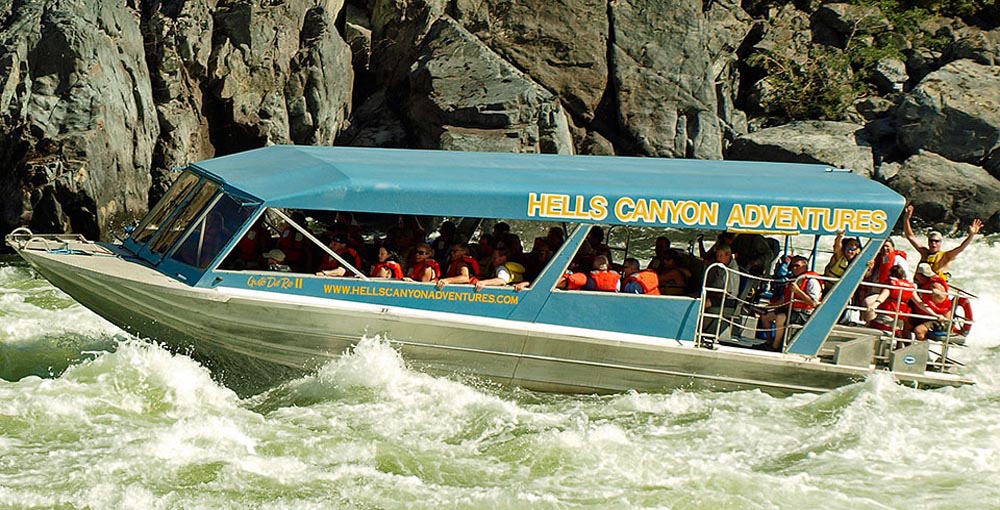 Hells Canyon Adventures is the only company that provides a variety of jet boat tours, raft adventures, fishing charters, and shuttle services into the heart of Hells Canyon – South Entrance / Wild River Section.
The Wild River Section is where you find the largest rapids, where the canyon is at its deepest elevations, and the scenery transitions from rock walls at the bottom, to high dessert grasslands in the middle, to alpine forests at the top.
8. Watch a show at the Crystal Ballroom in downtown Portland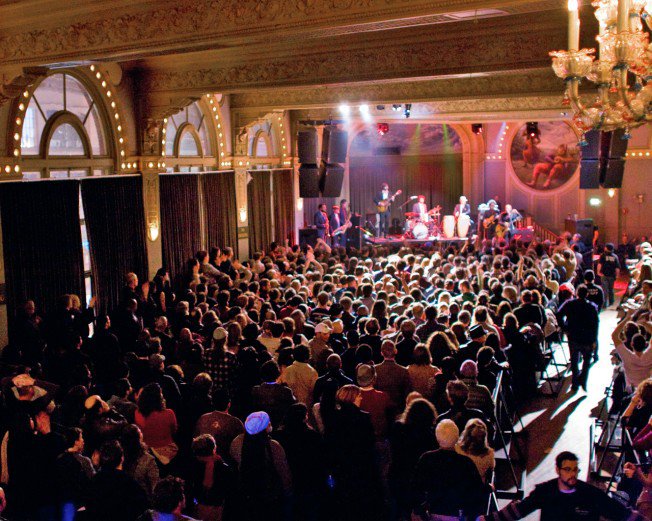 The Crystal Ballroom is a must stop for anyone who loves to go to concerts! While locals make complain it's a little expensive, this place remains one of the largest live music venues in Portland and with its long history and fancy interior,
Although some locals might complain they find the place over crowded, a little expensive and the beer service slow, it remains  is certainly a good USA road trip experience and a place for night owls to consider visiting.
9. Enjoy the day at Enchanted Forest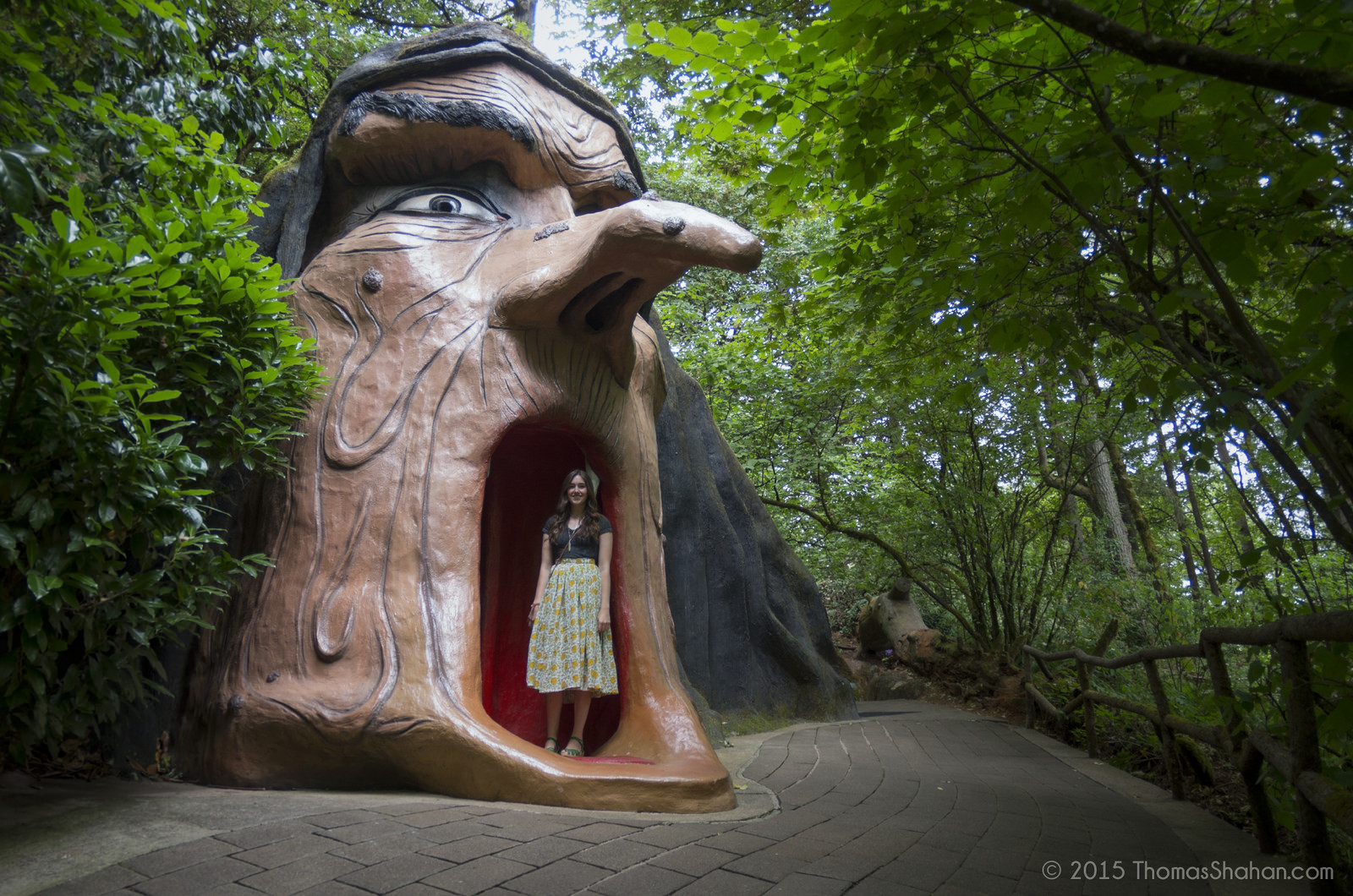 Enchanted Forest is pretty much the closet thing you'll get to a theme park in Oregon, and it's fun at that. I've taken my children here on more than one occasion, and the place really is a blast!
10. See the famous Goonies house in Astoria. Goonies never say die!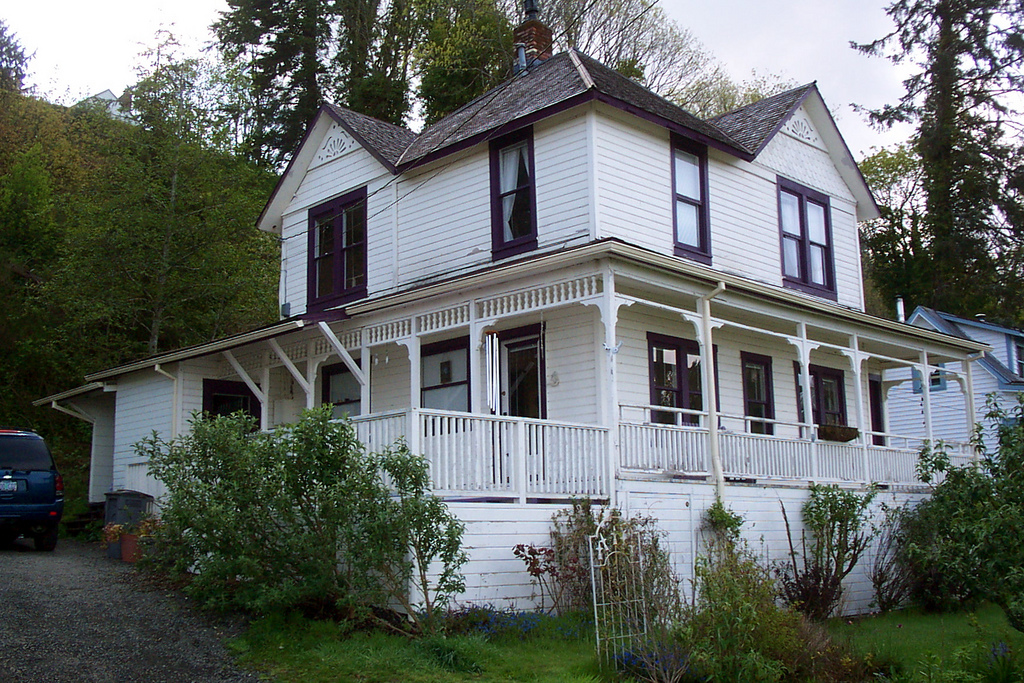 Hopefully the woman living here hasn't kept that blue tarp on this place. Apparently for awhile she didn't want visitors, so of course be respectful if you do go check out the coolest house in Oregon!
11. Crater Lake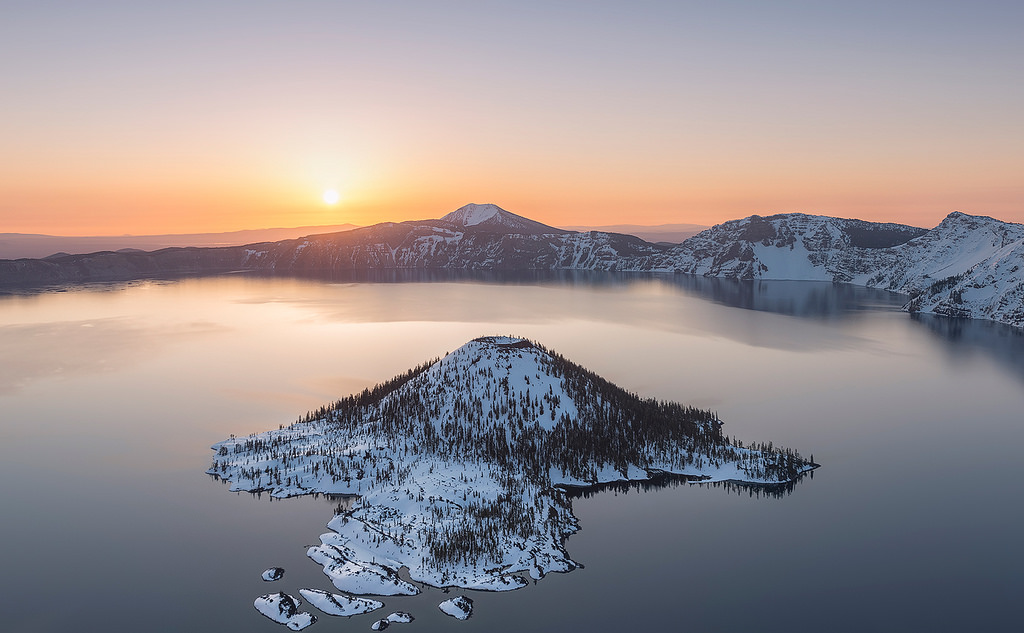 Crater Lake is not only the deepest lake in the nation, but one of the most mysterious places you could ever visit. Check out this article on the mysterious deaths behind this fascinating place.
12. Check out Oregon's closest thing to a real life ghost ship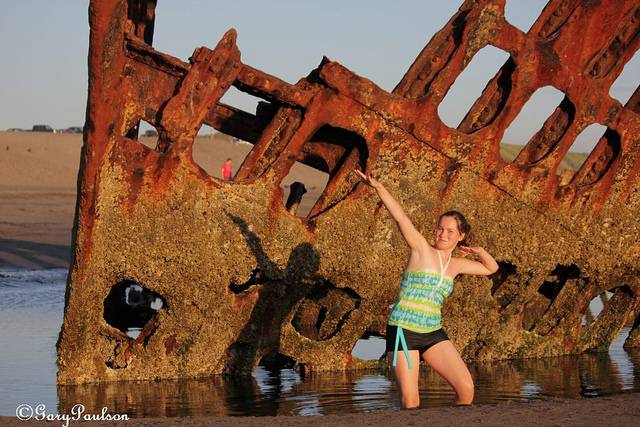 The "Peter Iredale" is one of the most accessible shipwrecks on the Pacific. It's been over a century since the wreck, but the remains are still visible on the Warrenton, Oregon coast.
13. Be baffled by The Oregon Vortex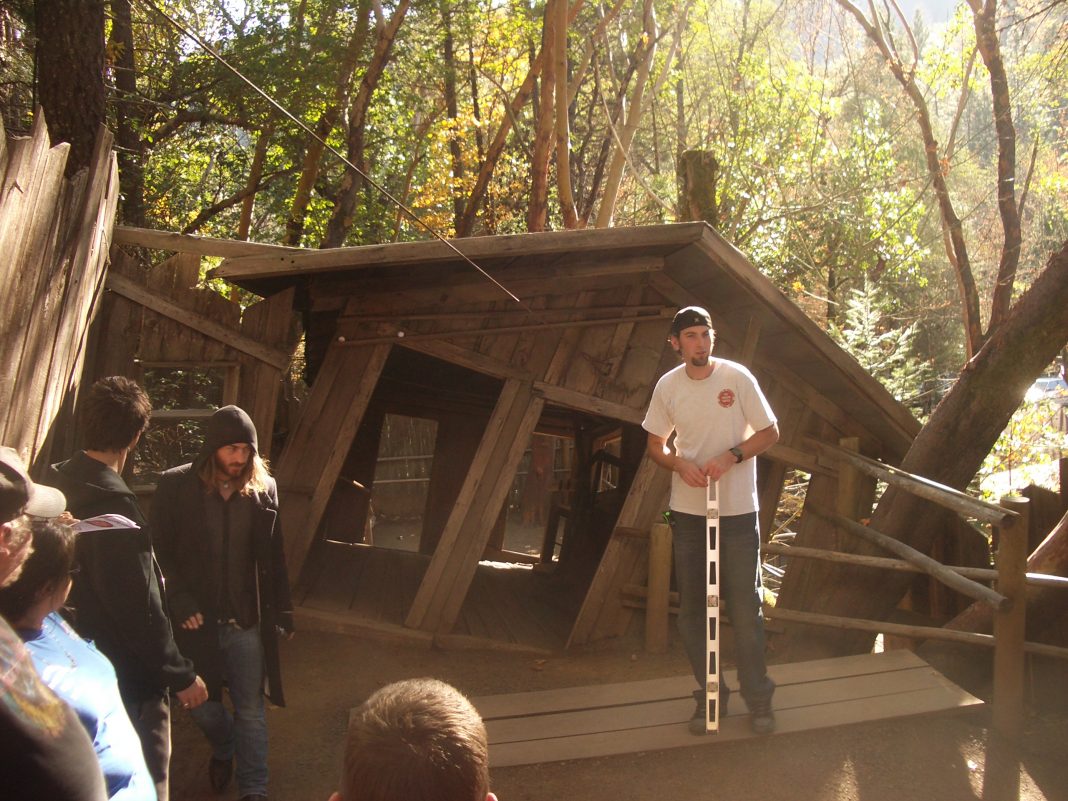 Since I was a kid this place has blown my mind! The House of Mystery itself was originally an assay office and later used for tool storage, built by the Old Grey Eagle Mining Company in 1904. But the history of the surrounding area, The Oregon Vortex, goes way back to the time of the Native Americans. Their horses would not come into the affected area, so they wouldn't. The Native Americans called the area the "Forbidden Ground", a place to be shunned. Many years before The House of Mystery was built it was noted that unusual conditions existed there. But it was not until well into the 20th century that any effort was made toward a scientific analysis of the disturbance.
14. Explore the Abandoned Railroad of the Salmonberry River Trail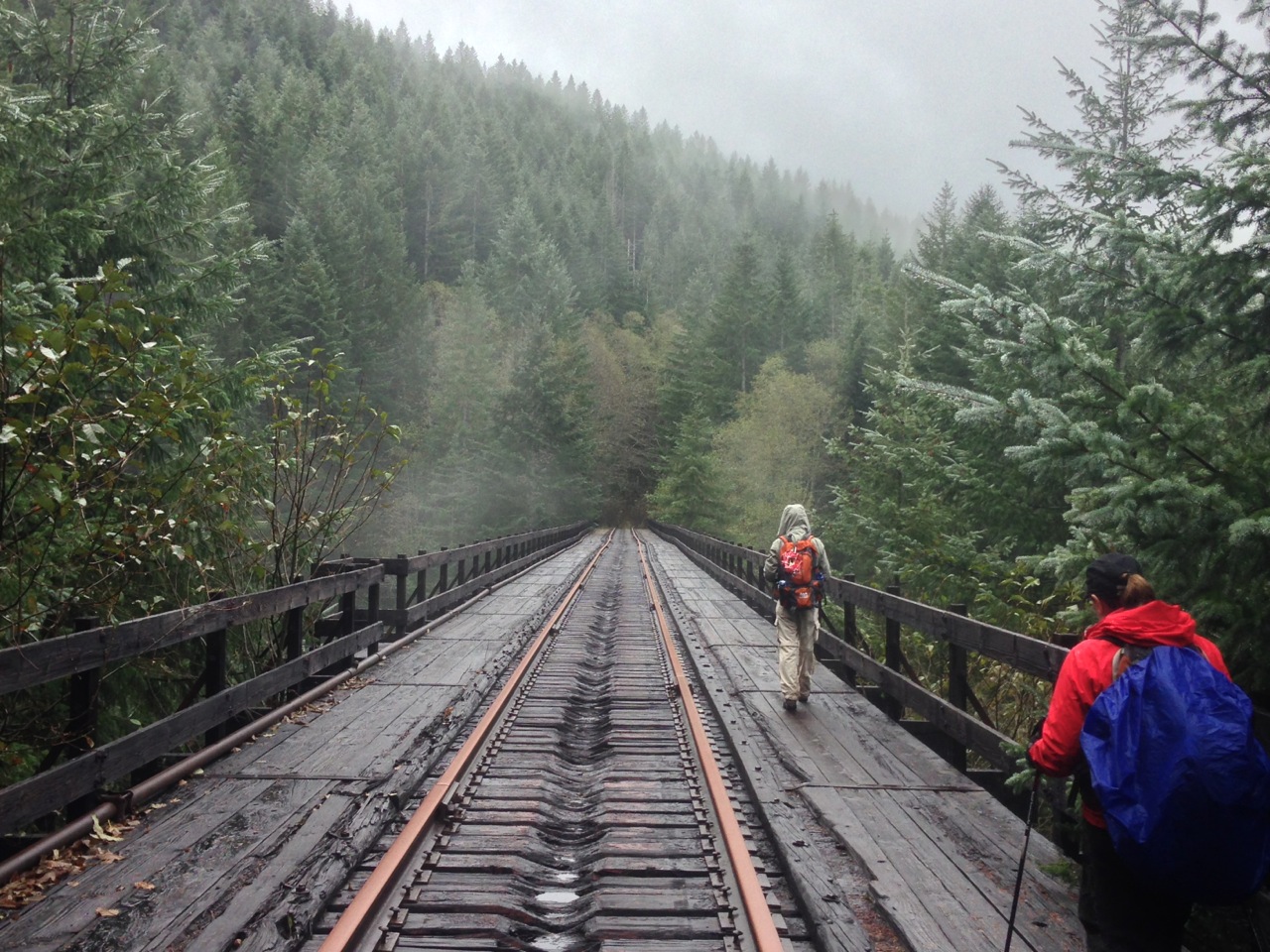 Here's a great place which I discovered at Paul Gerald's Website. Gerald wrote a great book known as 60 Hikes Within 60 Miles of Portland, and pointed out this amazing place. The trailhead is near Timber, Oregon, or lower near Salmonberry on the Nehalem River. The "trail" is more or less a set of 16-mile-long abandoned train tracks through the Coast range.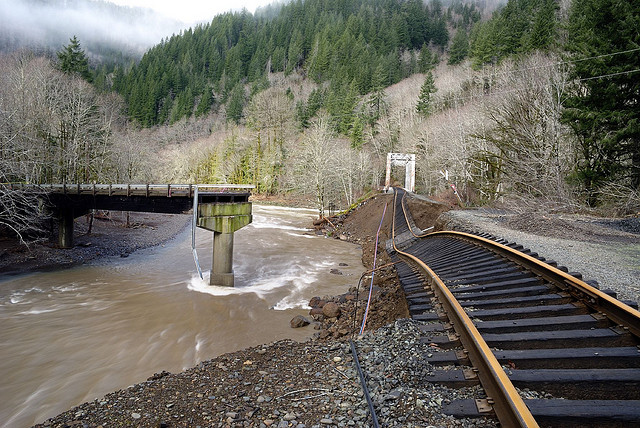 Gerald points out it's best to hike in winter as the brush won't be so bad, and there's less chance of any logging being done which can cut off access.
"It's 16 miles of Coast Range in which there is no trail," Gerald says. "Where can you go in Oregon, walk for 16 miles, and not encounter a road or a trail, but still be able to get through it?"
15. And don't forget about Little Crater Lake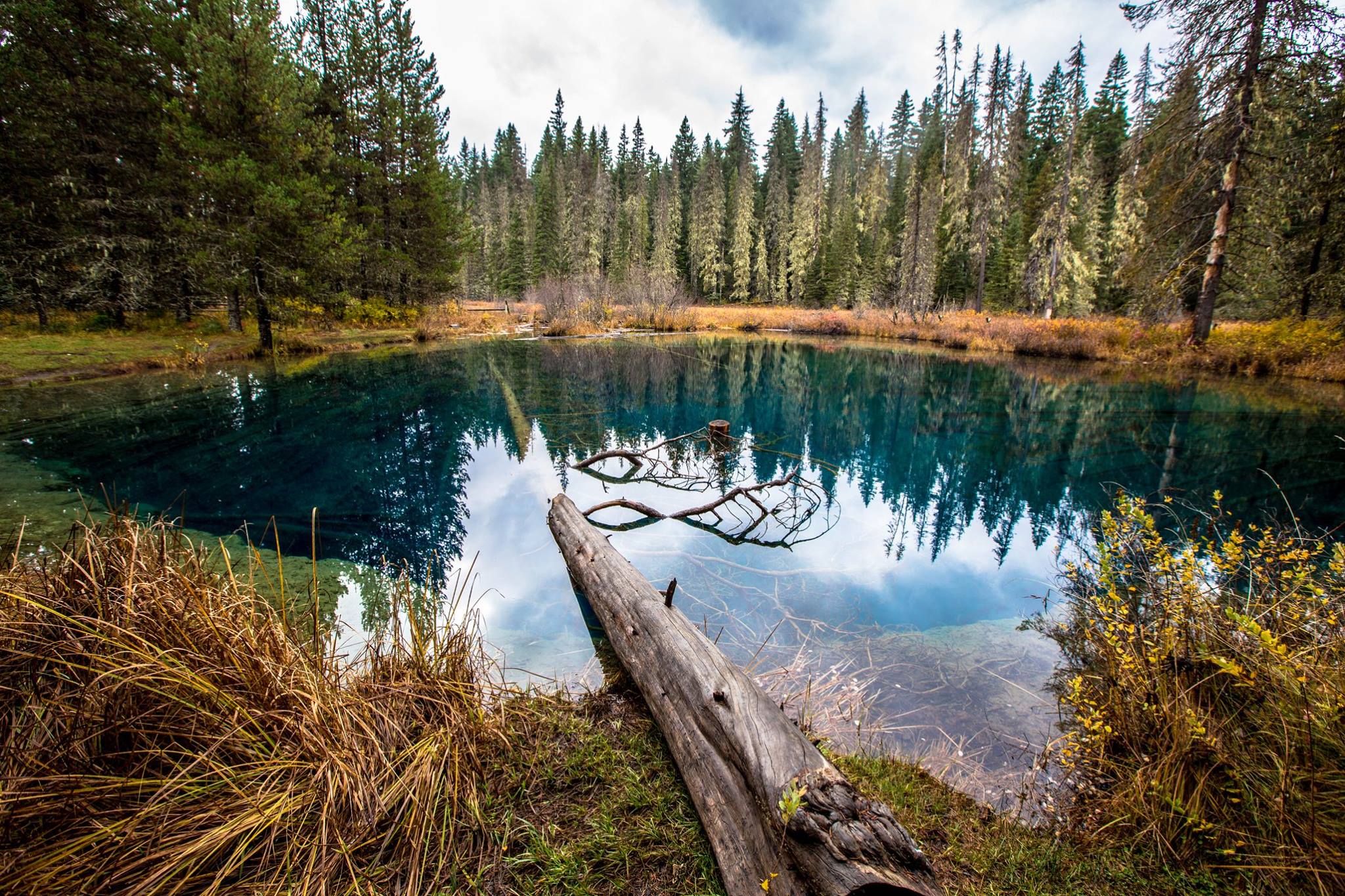 Just slightly less crystal clear and bright blue as its namesake, Little Crater Lake has other great qualities such as its proximity to Portland and the smaller crowds. With trails left and right from the lake, there's plenty to do here, including camp at the nearby Little Crater Lake Campground. Located in Mt. Hood National Forest, it's hidden by dense forest and offers seclusion to take it all in without all the tourists and commotion.
16. See the jaw-dropping Painted Hills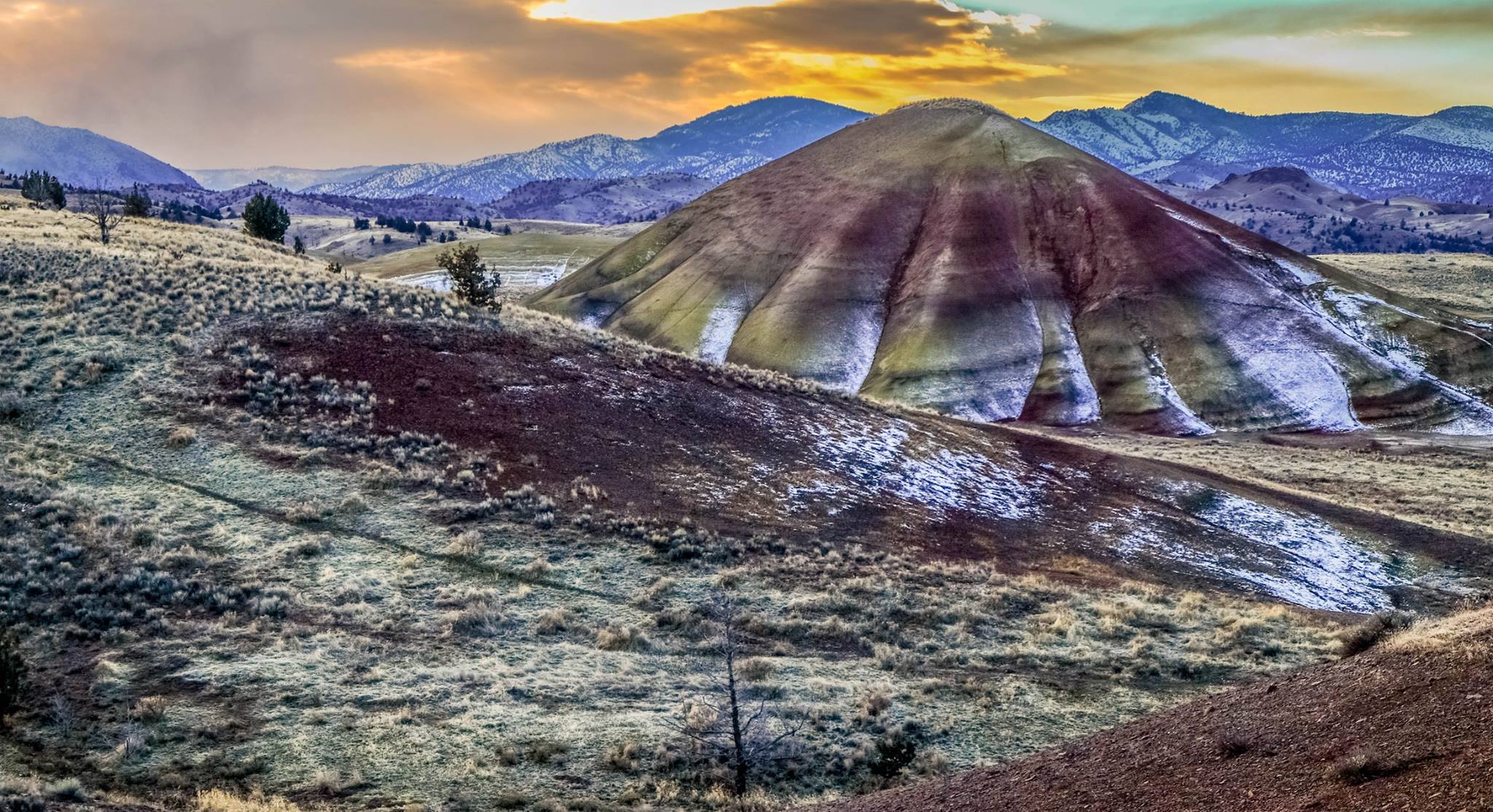 hen you travel to the Painted Hills, you can see millions of years of history revealed in the layers of mountains of earth, one color at a time. The hills get their name from the delicately colored stratifications in the soil and the yellows, golds, blacks, and reds of the Painted Hills are best seen in the late afternoon. Tones and hue may appear to change from one visit to another, as the claystones differ with ever-changing light and moisture levels. Once you see them for yourself, it's pretty easy to understand why the Painted Hills are one of the 7 Wonders of Oregon. (excerpt from traveloregon.com)