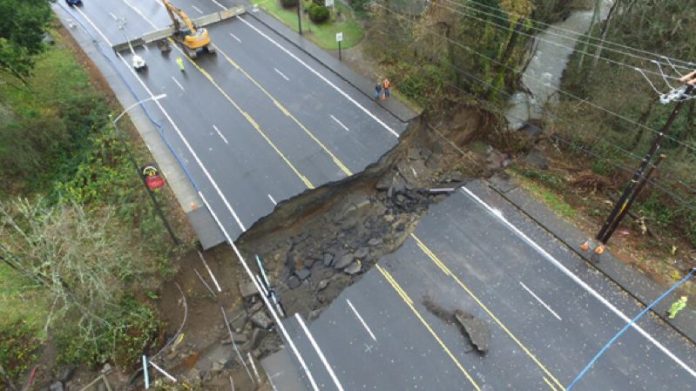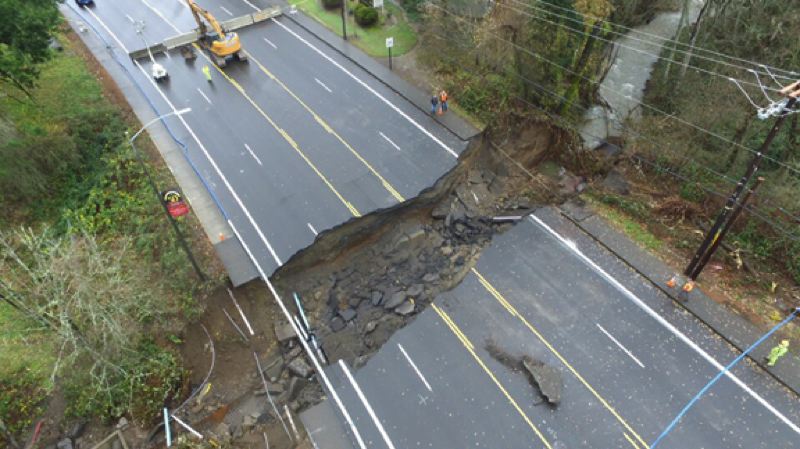 Last updated on February 21st, 2017 at 08:29 am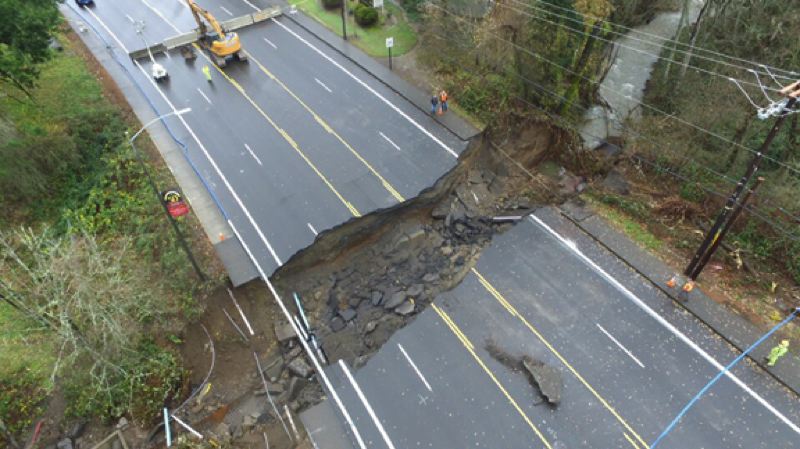 With all the rain pounding the Portland area recently (4.5 inches to be exact on Monday), this massive sinkhole has split the road on Northeast Kane Street. As you can see by the photos, this is absolutely crazy.
According to The Gresham Outlook, this is something that should only happen every 100 years. As of Tuesday, the street which is a major arterial for motorists through Gresham is closed between 17th and 23rd avenues. It's estimated that 30,000 vehicles use the road daily.
A temporary pipeline was laid down allowing the college to handle its wastewater, but college officials decided to keep the campus closed again Tuesday. It is finals week at the school.
The culvert, a 121-foot long metal pipe that ran under the road, collapsed under the weight of Monday's downpour, city spokeswoman Elizabeth Coffey said.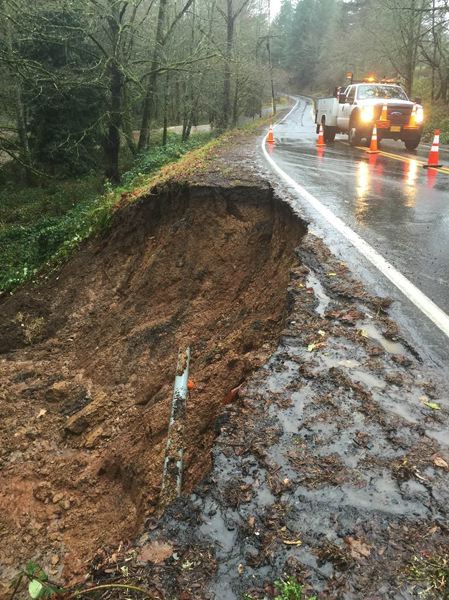 Read more at The Gresham Outlook