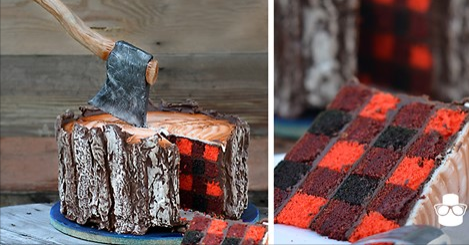 Last updated on February 21st, 2017 at 08:29 am
This new cake from Elizabeth Market in Portland couldn't be more Oregon. Last year, Marek published "Visual Guide to Cake Decorating" and is now back with another awesome project: the lumberjack cake.
"When hubs chopped down that Christmas tree all lumberjack like, my obsession with plaid became clear," Marek wrote on her website. "I'm in love with lumberjacks. It makes sense. I love trees. I love beards. I love plaid. This lumberjack cake is a culmination of almost all my obsessions. If I could have worked in a mermaid I would have."
Want to make your own Lumberjack cake? you'll need to sign up on her Sugar geek Show website to learn.
Watch the video below to learn more about this cake:
More info: artisancakecompany.com | Facebook | Patreon (h/t: boredpanda)