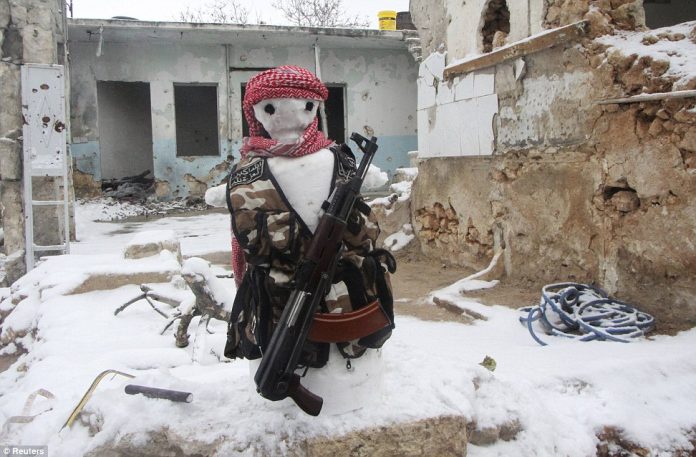 Last updated on February 21st, 2017 at 08:29 am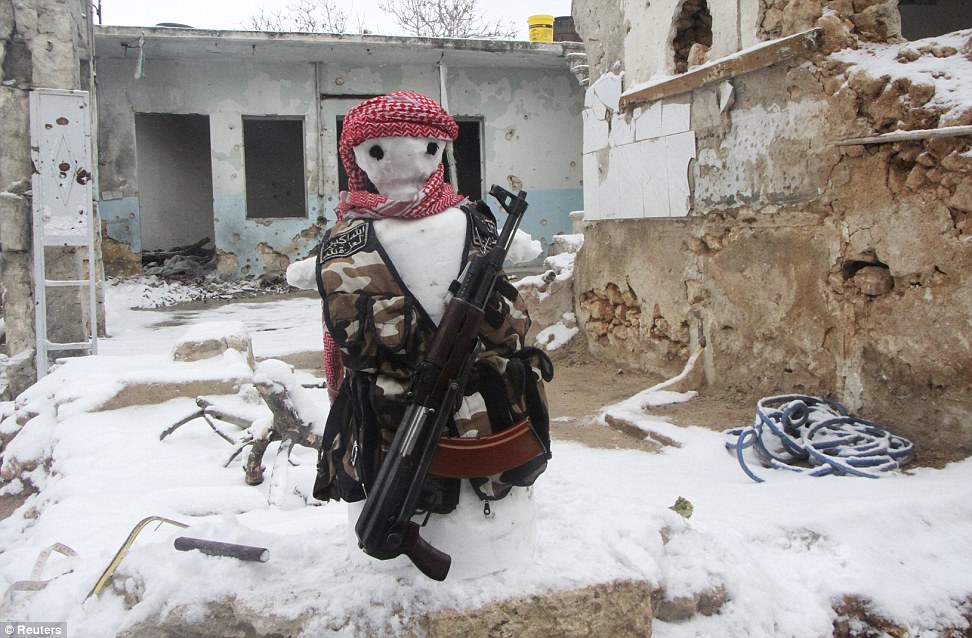 BEND, OR—  The latest reports from local news sources are confirming an Oregon snowman, who was originally built in Oregon has recently ran away to join ISIS. The first indication that something was wrong was a phone call from Jeff Hanson's neighbor, who let Hanson know that his 2-day-old snowman had vanished without a sight.
In an interview with Hanson, who recently made the snowman he told news sources, "I've heard of kids running off to join ISIS, but I guess I never imagined my dear snowman would run away to Syria and join ISIS."
"I always knew he had big snowballs, but this is just crazy. I hope his senses finally come to him and he returns home safely."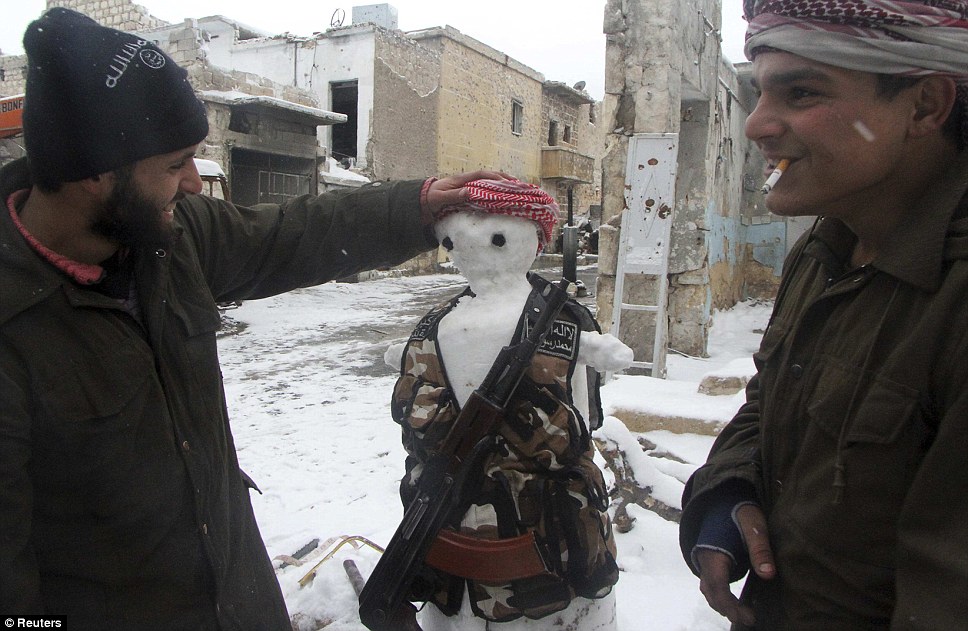 When the snowman who fled his home, he left a note for Hanson that read: "Don't look for me. I will serve Allah — and I will melt for him."
This isn't the first time an American snowman have ran away to join ISIS. Last year around this time, more than 20 snowmen from various states disappeared without a trace, which were later confirmed had joined forces with ISIS.
It's generally assumed once the snowmen disappear, they most likely will be used as sex slaves. In one case last year, a family who had built a snowman who ran away were horrified to receive this photo, which was believed to had been sent to them by ISIS shortly after his disappearance: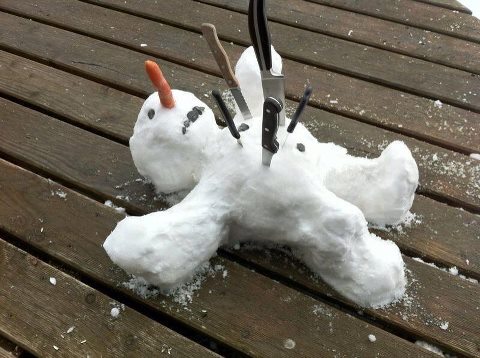 President Obama addressed the nation to express his views on the matter, "Make no mistake, this snowman from Oregon is not a true American. You are either with us or against us, frosty snowmen included."
"If he does attempt to return to the US, he is now considered a trader and will be charged with treason. Snowmen who join the enemy are sinister, frosty scum who've abandoned their wives and kids back in the United States to join the terrorists."