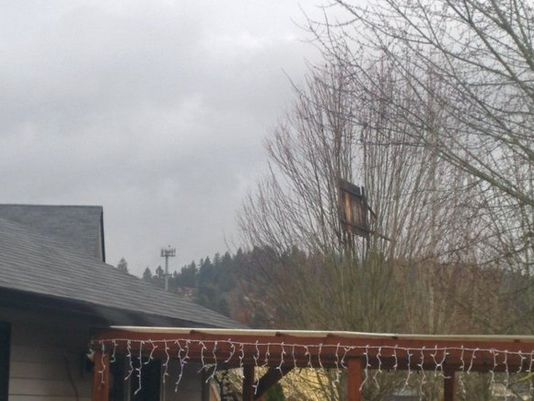 Last updated on February 21st, 2017 at 08:29 am
BATTLE GROUND, Washington – According to a story at KPTV, the National Weather Service has received multiple reports of a tornado hitting Battle Ground in Washington, Thursday morning.
Power outage in SE Battle Ground , WA due to a tornado . #weather pic.twitter.com/oFs2aMgIOV

— Prairie Electric (@PRAIRIElectric) December 10, 2015
While the National Weather Service didn't immediately confirm it was definitely a tornado, a team was sent to assess the damage. Here is a video posted to Facebook: 
Tornado in Battle Ground today. Man… I'm missing all the excitement up here.

Posted by Melody Gibbs on Thursday, December 10, 2015
A low pressure center sitting offshore will bring occasional rain Thursday, heavy at times, with possible hail and thunderstorms, according to KGW meteorologist Rod Hill.