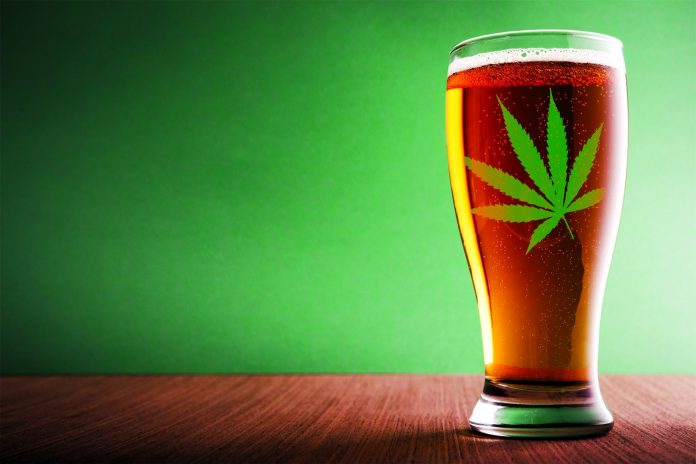 Last updated on February 21st, 2017 at 08:29 am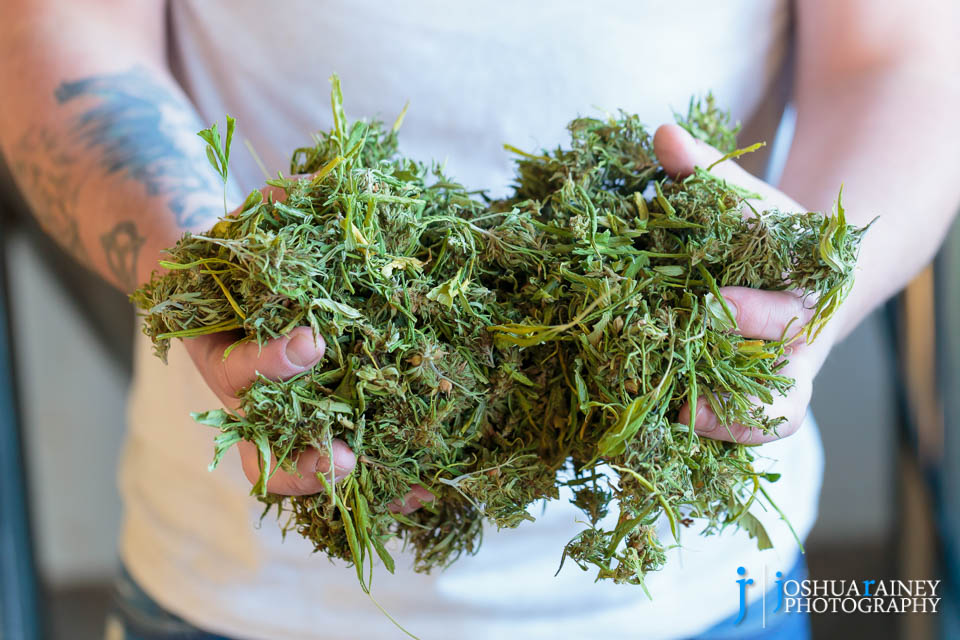 Marijuana beer. We've all been thinking it, and while it may not be legal to fully infuse marijuana with beer, Mancave Brewing Company is doing the next best thing  for weed lovers – infusing their tasty brew with hemp seeds, and hemp flowers(also known as male buds). Oregon's first hemp-infused beer is known as Hippie Joe, and it's being launched the first week of December 2015.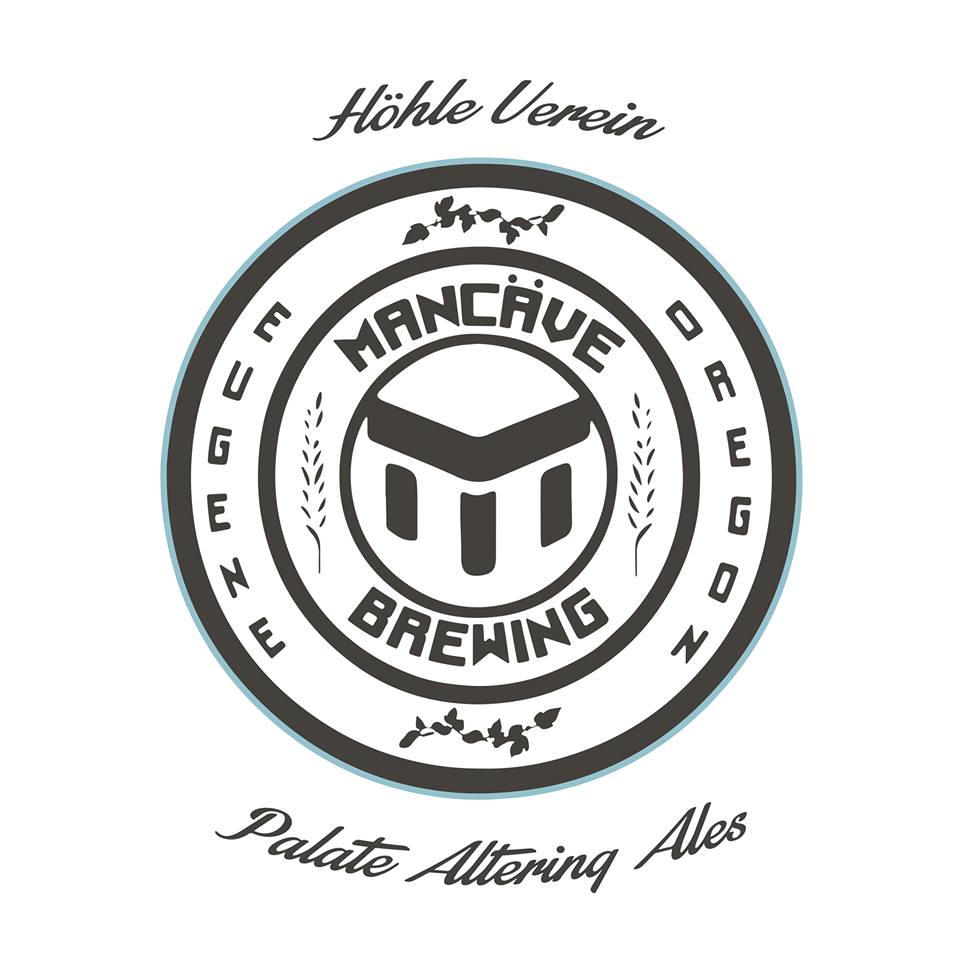 With Oregon being one of the epicenters for the craft beer, and also one of the first states to fully legalize recreational marijuana, it only makes sense for someone to finally craft a hemp beer. While others have brewed with seed, this is the first with legal industrial hemp flowers and seed.
Mancave Brewing Company is a brand new brewery that opened last summer in Eugene's Whiteaker Fermentation District, and so far has done very well. The company's founder, Brandon Woodruff, has been asked more than once over the years, if he'll craft a beer with marijuana. "My answer was always no. No, I dont think I can and my answer is still the same today. No, I dont think I can make a beer with Marijuana in it. Believe me, if we legally can do it, then hell yes we will. Hippie Joe gets us one step closer to finding out if someday we can use marijuana in a beer, but as for today hemp flowers and seeds is what we produce Hippie Joe with." said Woodruff.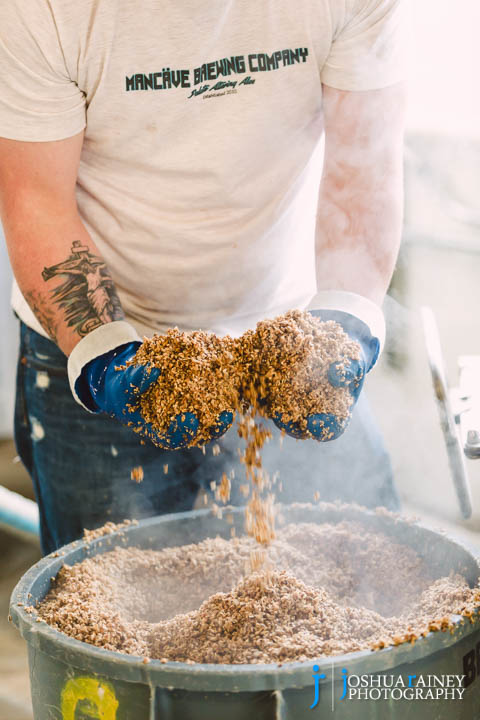 With recreational marijuana now being fully legal in Oregon, industrial hemp is also fully legal as well. Mancave gets their hemp exclusively from Oregon's largest industrial hemp farm, ORHempCo. In fact, the president of ORHempCo is actually Woodruff's father in law, Cliff Thomason. Thomason also happens to be running for the independent party for governor of Oregon.
So can you pass a drug test when you put back a Hippie Joe? With the hemp being used containing .03% THC(roughly the same amount of THC found in a hemp seed), if you drink enough Hippie Joe technically you could fail. 0.3%THC is equal to 3000PPM which makes it legal hemp. These levels are used hemp seed oil, beauty products and other amazing uses. For Hippie Joe the amount of non Psycoactive THC is .0007, or 700PPB parts per BILLLION!
With that said, you could also fail a drug test eating a poppy seed muffin or taking nutmeg, and if you are concerned about failing a drug test for work or other reasons, Mancave's new hemp beer may not be for you. For everyone else, tip those glasses back!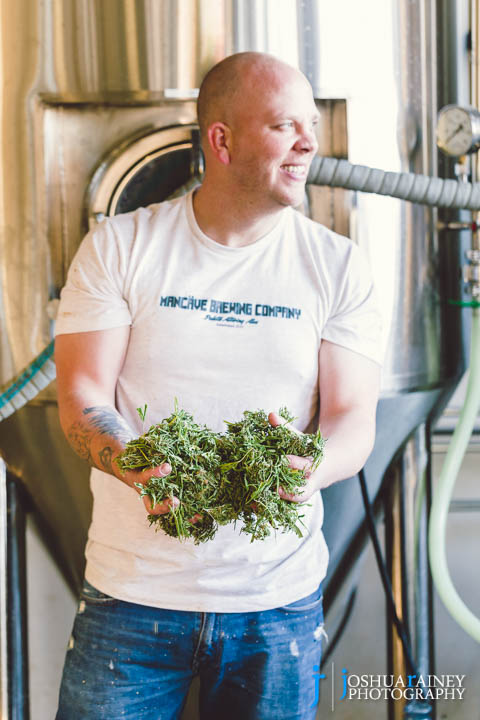 While there have been a number of beers made with hemp seed, Hippie Joe is the very first to be sold in Oregon since Prohition of Industrial Hemp was lifted. How do we know this? Well, Mancave brewed it just a couple days after the bill became law.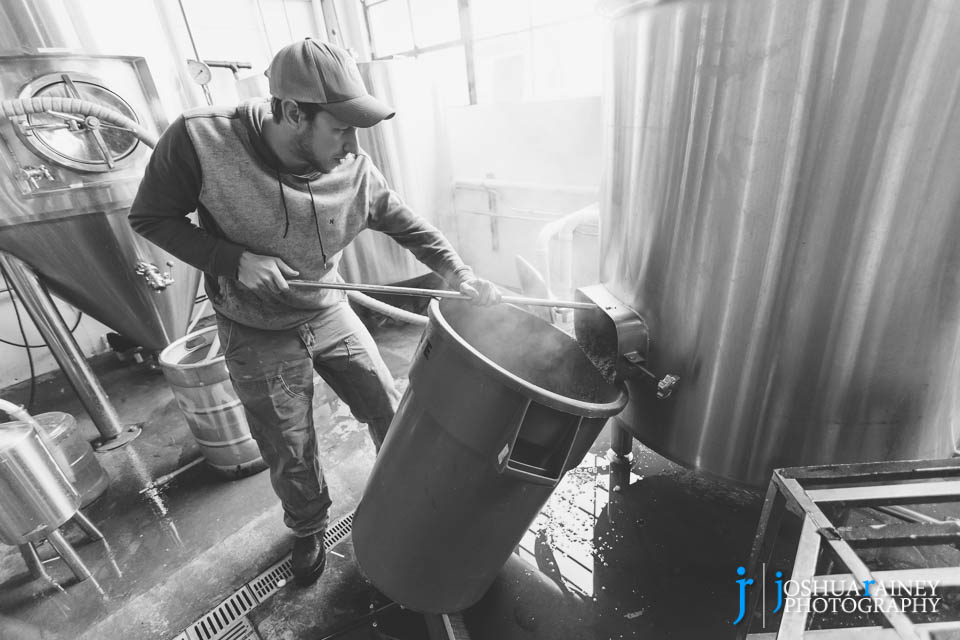 Hippie Joe Hemp IPA is brewed with not only hemp seed, but hemp flowers. Hippie Joes is 5.4% ABV and contains no Psycoactives. At the end of the day Hippie Joe is fucking delicious and we truly hope we get to share this Palate Altering Ale with everyone.
Hippie Joe will be available by next week, and we will keep you posted on when their great new beer is available for sale. For now Oregon's first hemp beer is sitting patiently in bottles, and the recent winner of the best IPA in Eugene from Mancave Brewing, Exalted IPA, is available now in 500ml bottles at 7-11 on 6th and Blair in Eugene, Oregon. As I have personally tried Exalted IPA, I will add I absolutely loved it and highly recommend trying it.