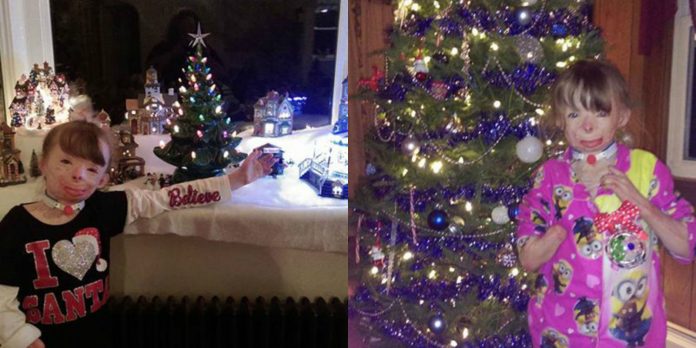 Last updated on February 21st, 2017 at 08:29 am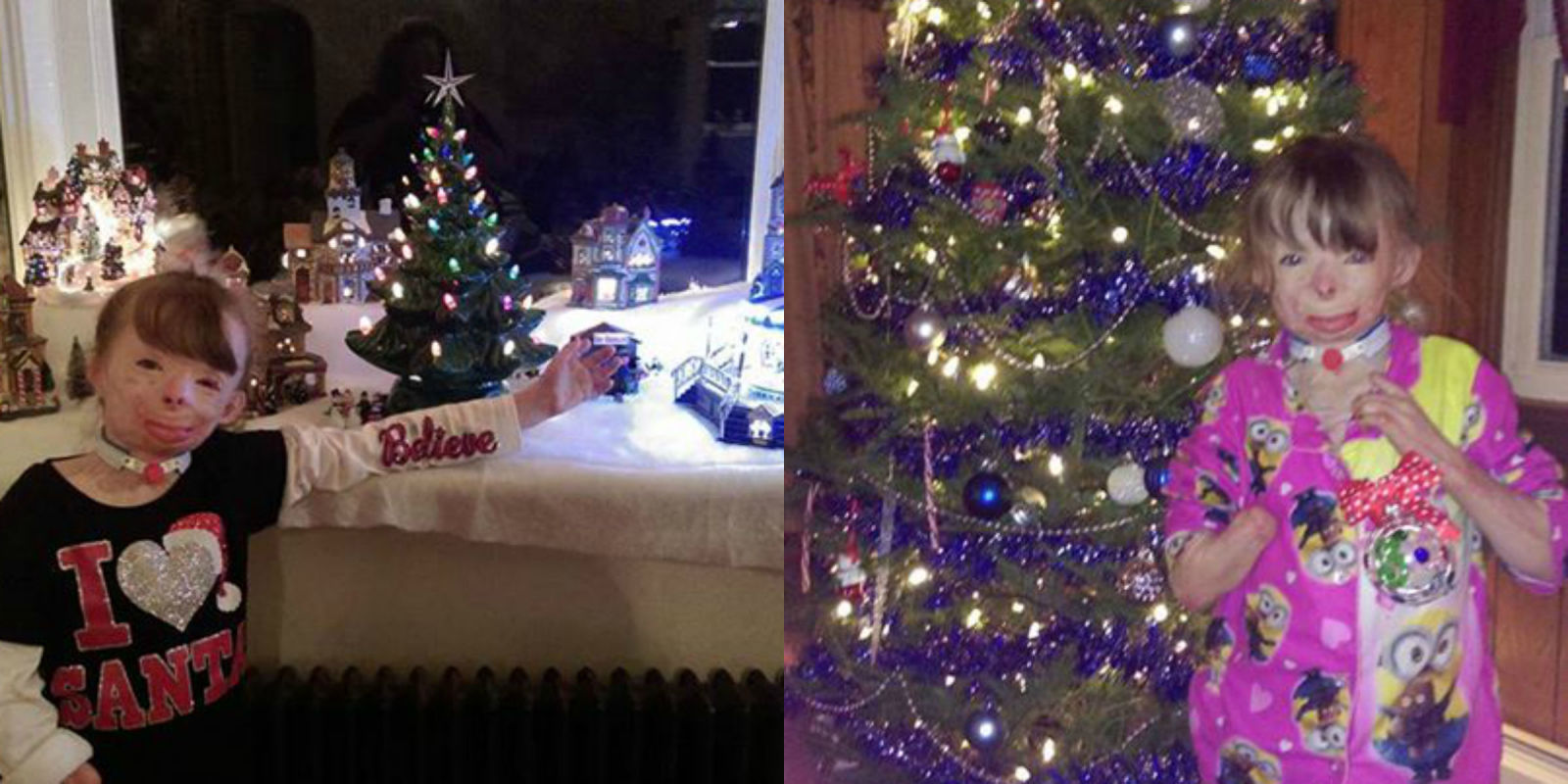 For five-year-old Safyre, the sole survivor of an arson attack that killed her family, and left her homeless, Christmas can be a painful reminder of what she's lost. With the power of social media, we can all help make this little angel's Christmas – all she wants from the world Christmas cards.
Sadly, back in 2013 her siblings and her father were murdered in a seneless act. She was discovered by firefighters in her New York home, clutching her father's chest. Her father had shielded her, but was not able to protect her from all of the flames.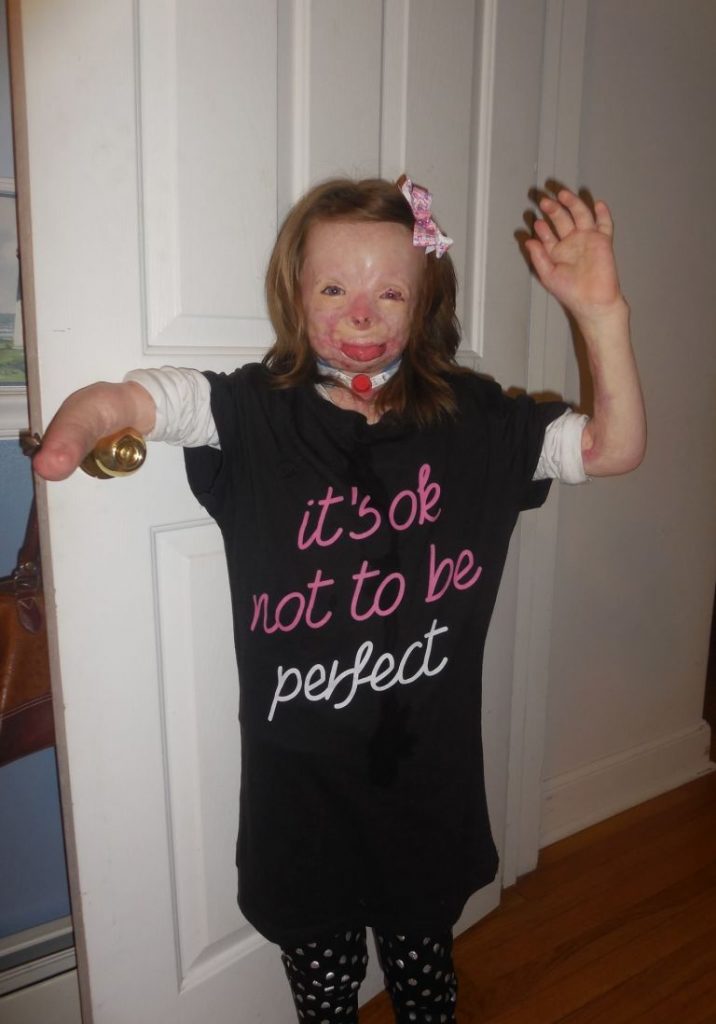 Safyre is now being raised by her father's sister, and still full of joy. She has undergone over 50 surgeries, including a hand and foot amputation.
"Safyre is a typical 8-year-old—she's just wrapped in a different package," her aunt, Liz Dolder says. "She is the bravest, most courageous little girl you will ever meet. She is funny and witty, sweet and caring, and super strong…She is truly amazing. Once you meet her, she is unforgettable."​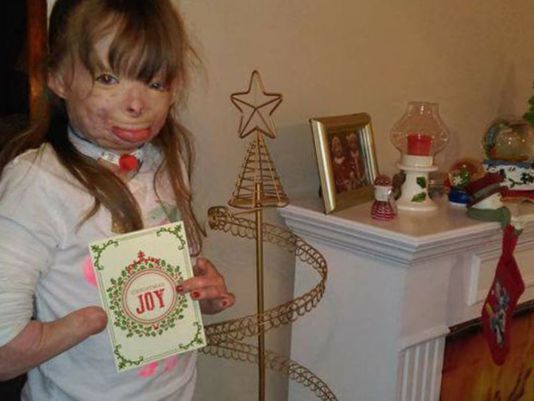 "Safyre lost everything—her father, her mother, her sister, her brothers, her home, her favorite toy, her favorite outfit — everything that was familiar to her," Liz shared. "She even lost the one thing we all take for granted—her reflection. But she wakes every morning with a smile on her face. She is the true definition of hope, faith and love."​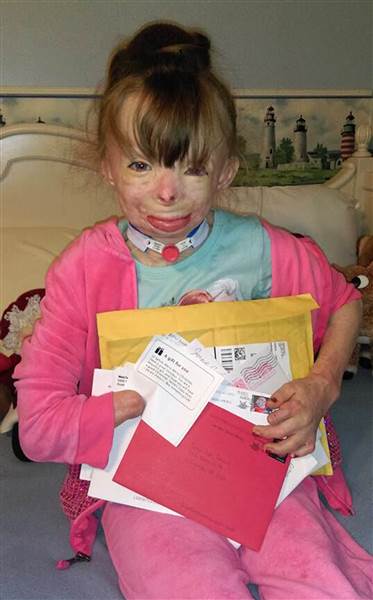 If you've got a stamp to spare, and feel like spreading a little joy, you can mail the cards to:
Safyre
P.O. Box 6126
Schenectady, NY 12306
USA
H/T Redbook