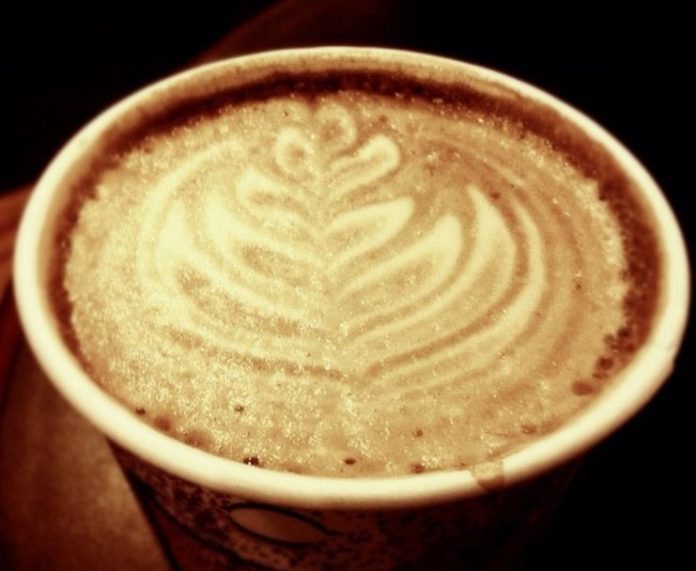 Why settle for Starbucks when you can make your own delicious Pumpkin Spice Latte from the comfort of your own home? With everyone going pumpkin crazy right now for the holidays, I felt like there couldn't be a better time to share this Pumpkin Spice Latte Recipe. Chef Becky is not only an amazing Chef in the Eugene area, but she's also a good friend of mine. Be sure to check out the original article here at her website, where you can also find more amazing recipes!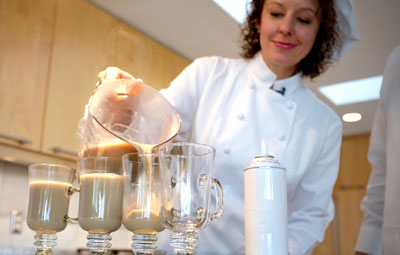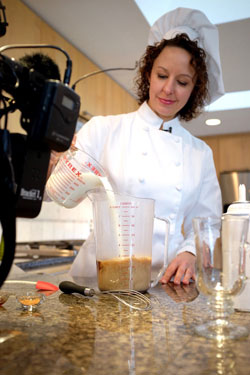 Pumpkin Spice Latte
2 cups strong coffee
2 cups whole milk, hot
2 to 4 tablespoons brown sugar (to taste)
2 tablespoons pumpkin puree
½ teaspoon pumpkin pie spice **recipe below
¼ teaspoon vanilla
¼ cup whipped cream
Pumpkin Pie Spice Recipe 1 teaspoon cinnamon
¼ teaspoon nutmeg
¼ teaspoon ginger
¼ teaspoon ground cloves
In a large container, add the hot coffee, hot milk, brown sugar, pumpkin puree, pumpkin pie spice, and vanilla. Use a wire whisk and whip the ingredients together. Whisk vigorously to froth the milk. Pour into coffee mugs. Top with whipped cream and sprinkle with additional pumpkin pie spice. Serve immediately.
About the chef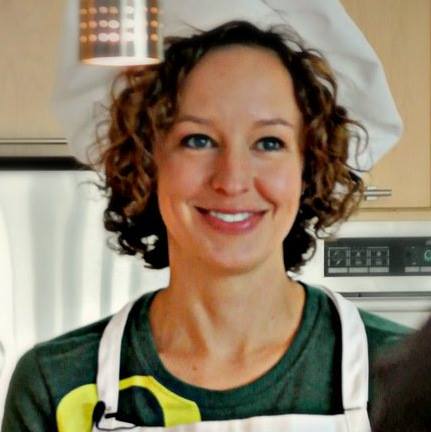 Chef Becky's (Becky McConnell) love for delicious food began on the Oregon Coast, with a job the seafood restaurant Tidal Raves. Followed by a high school exchange to Sapporo, Japan, and extensive travel in Central America, she became an adventurous eater and self-taught cook. McConnell majored in Japanese at the University of Oregon, and finished with a MBA from Oregon State University. She attended the United States Personal Chef Association in Phoenix, Arizona. She then started my business in 2001, known as Chef Becky.
KMTR NBC-16 invited me to cook live on their NewsSource Today program. Becky has appeared 25 times live on KMTR NBC-16's studio, before taking a parental leave of absence. After a 7 year hiatus, she have returned to KMTR NBC-16 for regular cooking segments now titled, "In the Kitchen", which she films from her home. Becky have filmed over 80 cooking segments with KMTR.
Becky and her young daughter have been volunteering in her classroom since kindergarten, teaching "Cooking Club" which is a big hit with the kids! Every year on Christmas Eve, they distribute hot meals to the homeless.
Chef Becky have cooked for numerous high profile clients over the years. She have catered meals for a movie shoot, which took place over four weeks around Lane and Linn Counties. When Etta James was in Eugene, she was chosen to prepare the evening meal for her and her band, before their performance at the McDonald Theater. She have prepared custom weight-gain meals for four different University of Oregon football players. One successfully entered the NFL with the help of her meals. I have also cooked for a former University of Oregon basketball player, who was successfully drafted into the NBA.
With Chef Becky's passion for cooking, she love's building close relationships with her clients. Make sure to drop on by at her website, chefbecky.com for more amazing recipes.
Photography by: Craig Volpe, 2ndSun Photography