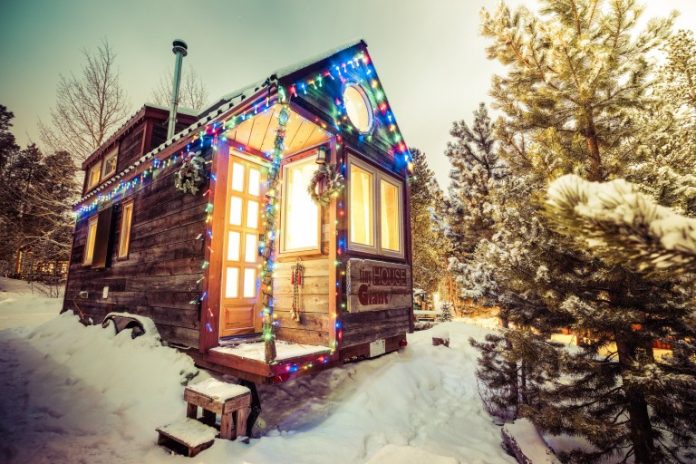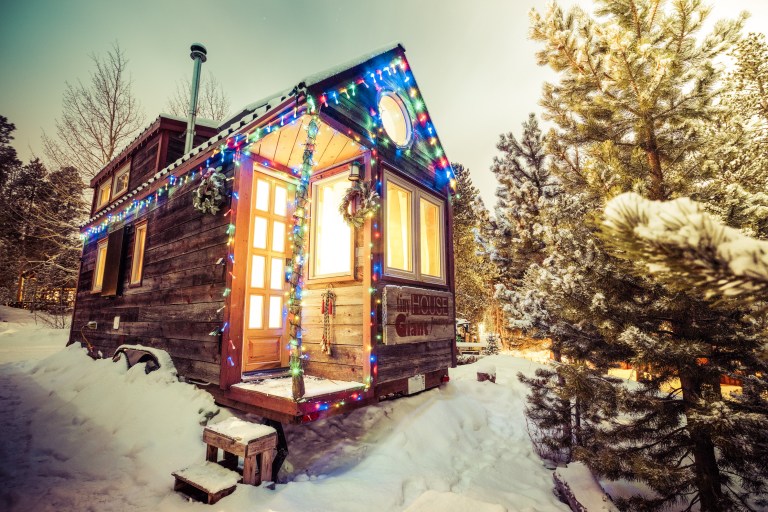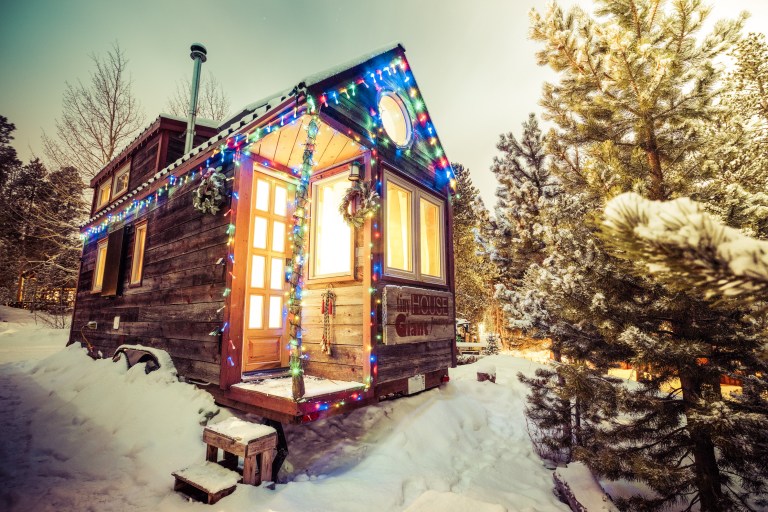 Since I don't have my own tiny house to decorate for Christmas, and absolutely love these cute little homes, I'd like to share Jenna and Guillaume's from Tiny House Giant Journey tiny house decorated for the holidays.
They have been travelling since September 2014, and Oregon has been one of the places they've visited. (Hit the link here to see their journey to Oregon, most recently at Crater Lake)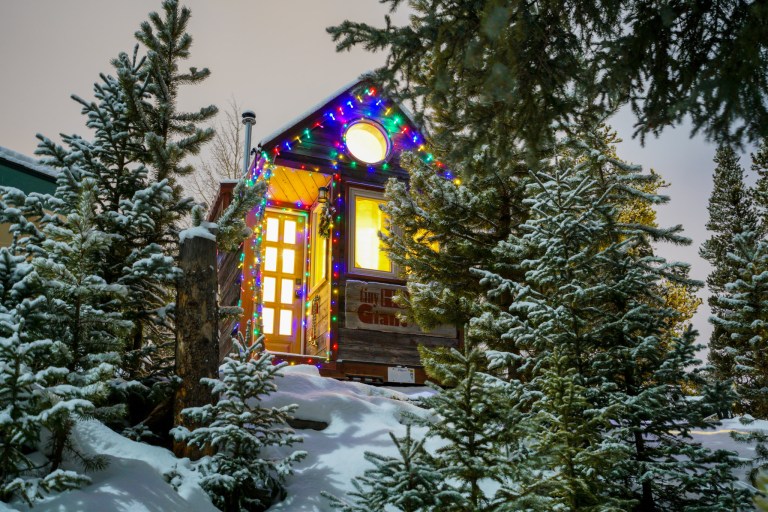 Jenna says: So much has happened in the past year and this teeny tiny home has taken us on quite the journey. I'm happy to report that all is merry and bright on our 2nd Christmas in the Tiny House.
As you know, we try to be eco-friendly with our electrical use, so for our holiday lighting we purchased solar-powered LED strand lights. Usually I'm an "all-white-Christmas-light-kind-of-girl," but Guillaume convinced me to step outside of my comfort zone with colorful lights. I'm actually really happy with how they came out. It somehow seems more festive to have colored lights.
View all their photos and read more about decorating a tiny house at their website: TinyHouseGiantJourney.com