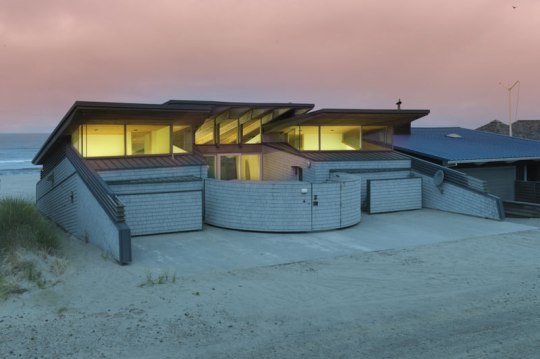 Last updated on February 22nd, 2017 at 12:47 pm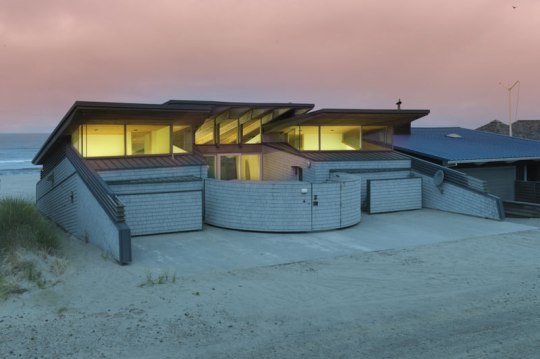 After discovering this home today known as Panet Raymond Beach, I definitely fell in love. This stunning design comes from Robert Harvey Oshatz Architects, and is located near coastal area in Pacific City, Oregon.
"Designed as a small beach retreat for a Portland family; the Panet Raymond Beach house embraces sweeping views of the Oregon Coast. Sitting amongst a row of houses which follow the PacificCitybeach, the house appears to grow from the sand like the dunes which surround it. Yet, the sloping roof also gives an impression of the house bracing against the winter storms which blow in across the Pacific. The stained concrete floors of the main living spaces are level with the sand outside, which when combined with the expansive glass wall, and the way the ceiling material seems to move through the glazing unobstructed, help to break down the definition between the interior spaces and the beach beyond." – Robert Harvey Oshatz Architects.