Last updated on February 21st, 2017 at 08:29 am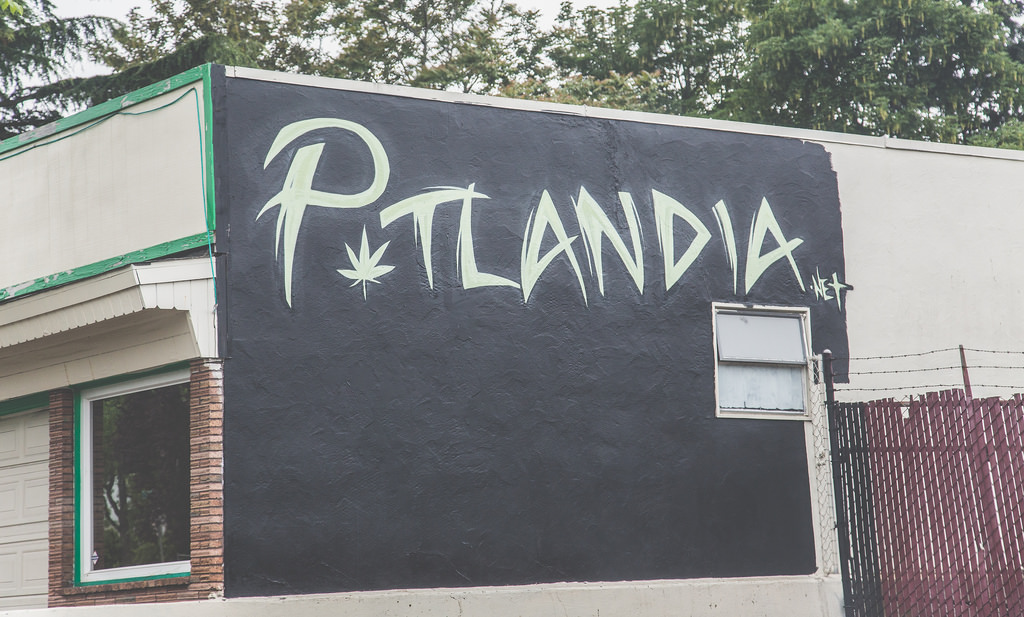 Portland, OR — In the state of Oregon, where marijuana for recreational purposes was legalized just over a month ago, there are already more retail marijuana shops than there are McDonald's or Starbucks.
According to Oregon's Health Authority, there are 281 marijuana businesses in the state due to the fact that there was already a vast network of medical dispensaries there. When legalization kicked in, these dispensaries were able to quickly repurpose themselves as retail outlets. This allowed the industry to grow much quicker in Oregon than it did in Colorado or Washington.
In Oregon, there were over 250 medical marijuana dispensaries that were immediately able to sell to recreational customers, while in Colorado there were just 24 retailers open on the first day of legalization — and Washington had only four.
In fact, in Oregon, the cannabis industry is already becoming as visible as major fast food corporations, with more locations in the state than both Starbucks and McDonald's. They have 248 and 205 locations, respectively.
It is important to mention that many different businesses and owners make up the 281 marijuana shops across the state, while Starbucks and McDonald's are individual businesses. For example, the total number of marijuana shops are not being compared to the total number of fast food or coffee shops, but to specific fast food and coffee corporations. However, it still shows how marijuana is quickly becoming a very important part of the economy and of pop culture.
According to Business Insider, Oregon already has the second-highest number of medical marijuana patients, running close behind Colorado.
The state sold over $11 million dollars worth of marijuana in the first week of legalization. The sales in Oregon in the first week actually outshined both Colorado and Washington.
In Colorado, sales reached nearly $5 million in the first week, while Washington retailers made just $2 million in that state's first week of sales.
As with the retail locations in Colorado and Washington, many of Oregon's shops are concentrated in major cities like Portland, with only a few locations in rural areas.
The growing marijuana industry is not only extremely lucrative, but it is also a more gender-equal environment than many other businesses. As we reported last month, there are more female executives in the marijuana industry than there are in any other industry.
---
This article (In Oregon There Are Now More Marijuana Shops than Starbucks or McDonald's) is free and open source. You have permission to republish this article under a Creative Commons license with attribution to John Vibes andtheAntiMedia.org. Anti-Media Radio airs weeknights at 11pm Eastern/8pm Pacific. Image credit: giphy.com. If you spot a typo, email [email protected].