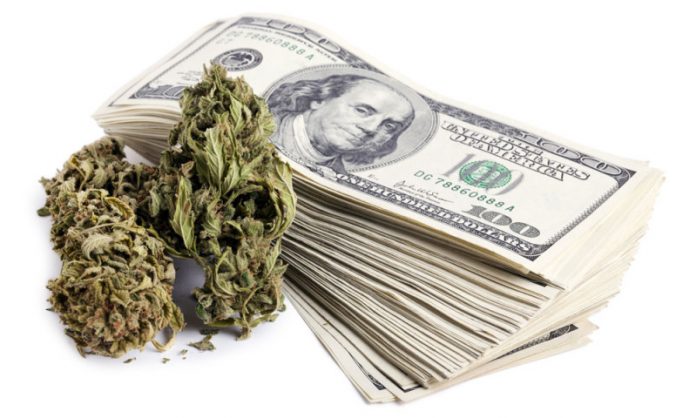 Last updated on February 21st, 2017 at 08:29 am
The state's first week of legal pot sales more than doubled Colorado's and more than quintupled Washington's. 
On October 1, Oregon legalized the sale of limited amounts of recreational marijuana, even though the federal government still considers the drug illegal. In only 5 days after owners of 245 dispensaries opened their doors, they have reported combined first week retail sales were around a whopping $11 million.
"It's exciting," a customer named Peter told KGW. "It's just really weird, it feels like it's not even really happening to be honest, it's really bizarre."
According to the Oregon Retail Cannabis Association, members statewide estimated collecting $3.5 million in sales on the first day of legalizing recreational marijuana.
While Oregon is the fourth state to allow recreational marijuana sales, Oregon more than doubled what Colorado brought in their first week, which estimated around $5 million. Washington is said to have brought in $2 million their first week.
The state estimated around $9 million in tax revenue after Oregon voters approved the legalization of recreational marijuana sales, although the Oregon Retail Cannabis Association told them to buckle up, because it could be three or four times that.