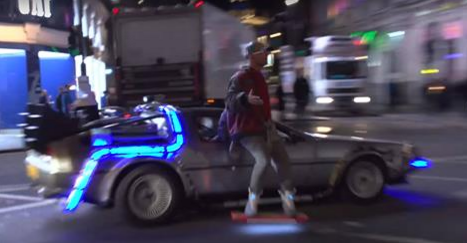 Last updated on February 21st, 2017 at 08:29 am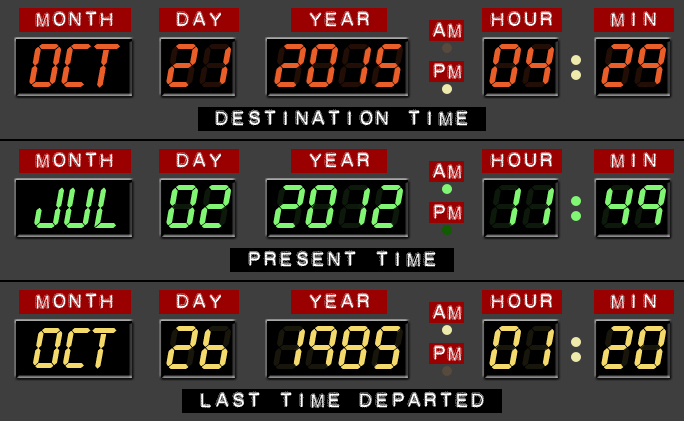 As you may already know, tomorrow, Oct. 21, 2015, is official day Marty went to the future in Back to the Future Part II. And of course, the Internet is Currently exploding with everything covering this.
Probably the single most iconic prop from the 1989 movie is Marty's futuristic hoverboard, which updates the 1980s-style skateboard while removing that pesky tradition of wheels. While I've seen some renditions of the hoverboard, I'm still not sure just how real this thing is. I mean, it looks real, right? Nonetheless, this video shot at one of the busiest places in London was definitely the coolest thing I've watched this morning.
Just a night out on the town 🙂 #BackToTheFuture #BTTFDay #Hoverboard pic.twitter.com/FMYogKkeDm

— Jason Bradbury (@JasonBradbury) October 19, 2015
Sometime late Monday night, Jason Bradbury took a DeLorean out on town through Piccadilly Circus, and dressed up as Marty McFly – complete with the Nikes, coat, and hat.
Everywhere he went everyone couldn't help to stop and stare.

How did he get that hoverboard to float? We're not sure, but nonetheless it was pretty damn cool.
h/t dailydot / Screengrab via jasonb80s/YouTube