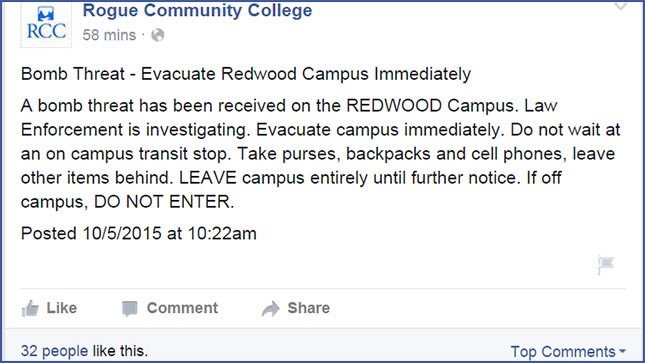 Last updated on February 21st, 2017 at 08:30 am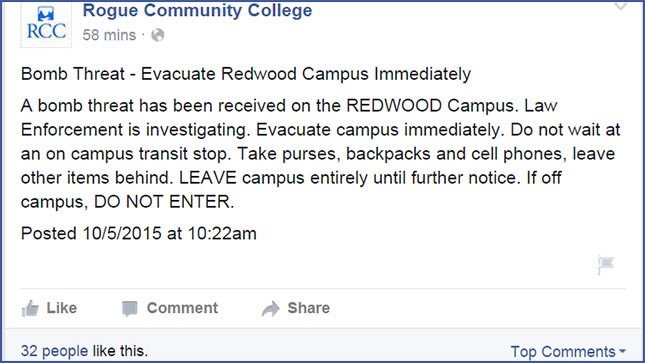 Recently reported by the Facebook page at Rogue Community College in Grants Pass, it appears a bomb threat has forced the evacuation of students on campus.
According to the college, the bomb threat targeted the Redwood campus. OSP and local law enforcement have been dispatched to the scene and were  "conducting a criminal investigation," according to police.
According to the story at KPTV no other details on this are currently available. As usual, it seems the copycat BS is happening once again following a major shooting.