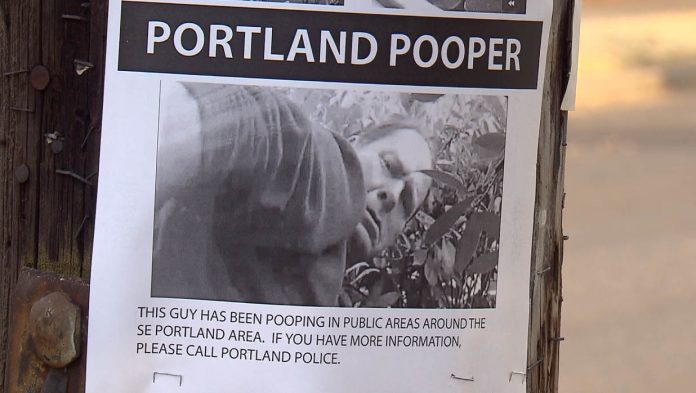 Have you seen the #PortlandPooper? Tonight, the video (this time with his face) #KOIN6Newspic.twitter.com/Trm9NcCPAN

— Cole Miller (@ColeKOIN) August 27, 2015
Hopefully you've already ate, because this is absolutely disgusting. And of course, this is happening in Portland – bringing a whole new meaning to Keeping Portland Weird.
A mystery man in Portland, Oregon who has been dubbed the Portland Pooper was caught on camera literally pinching it off all over a local business owner's property, and now police need your help to put this guy away.
The man who unfortunately had his business shit on, finally got tired of the serial shitter and set up a video camera to catch him in the act.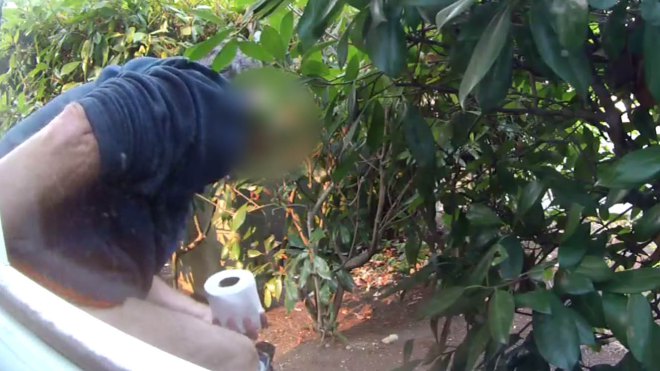 The Portland Pooper was caught on video actually pulling off his belt, busting out some TP, leaned up against a wall outside the office and yeah… I think you know the rest. Even as the Pooper notices he's being filmed, it doesn't seem to faze him.
"He's got to know something is going on," the business owner told KOIN 6. "He squints and he's paying attention."
So with a flyer with the Pooper's face has now been taped up across Portland, hopefully he will soon have to take responsibility for this disgusting act of poop terrorism.
"You just don't really know what to expect around here," a local resident told KOIN 6. "People, they like do their own thing, they kind of march to the beat of their own drum."
h/t Vice