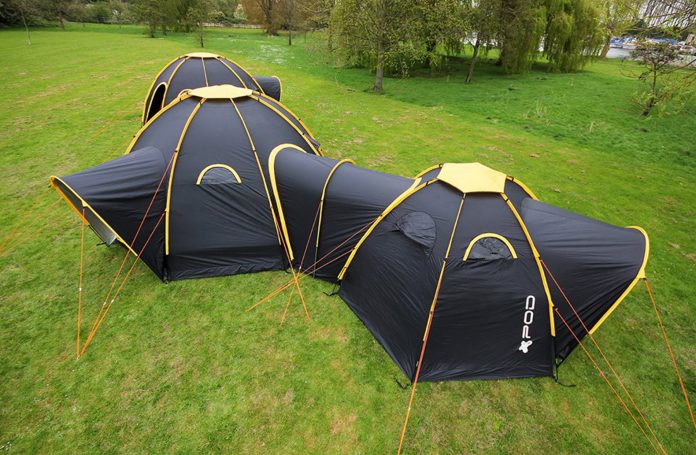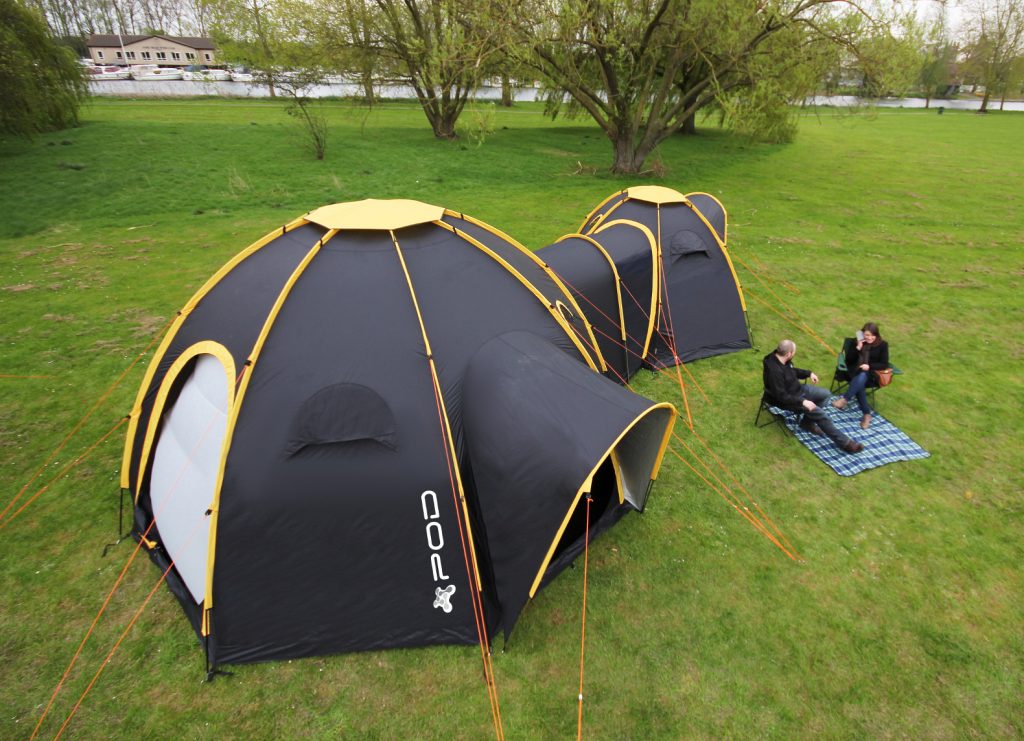 Traditional camping has always been retiring to our personal tents, whether to take a nap or turn in for the evening.  A UK-based company known as M2C Innovation, is looking to revolutionize camping, with their new and very unique POD Tents.
The individual tents can be zipped together with connector tunnels, featuring a large interior to socialize with your entire group, while still enjoying the shelter to keep you dry during bad weather.
The maxi design will sleep up to eight people, with the mini having a maximum of four. The company also has available for purchase internal sleeping cells, which create miniature rooms for couples or kids. The idea here is to provide a home like experience in the wilderness, with their weatherproof design making a comfortable excursion. The Maxi size POD is said to be around 52 pounds.
Currently, the Maxi POD is a little on the spendy side, setting you back around £499 ($780) and the Mini £399 ($625). The tents can be purchased from the designer's website.
With a lower price comes a compromise on quality, and we aren't prepared to do that as we want it to be a premium quality product," says M2C director Jason Thorpe. Nonetheless, POD Tents promise a more spacious getaway for large groups who would prefer having mere millimeters between them and the great outdoors, instead of thick cabin walls.
Images via M2C Innovation