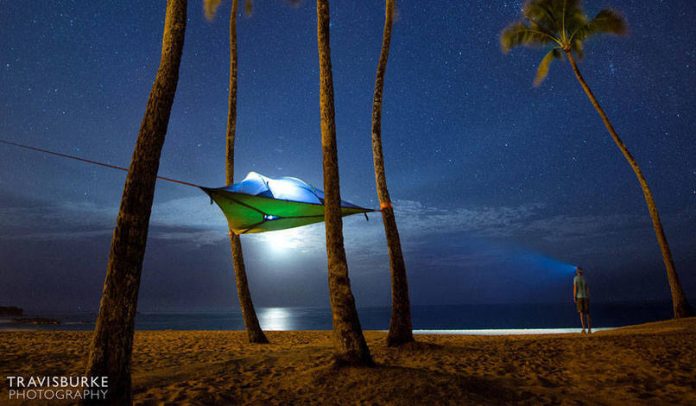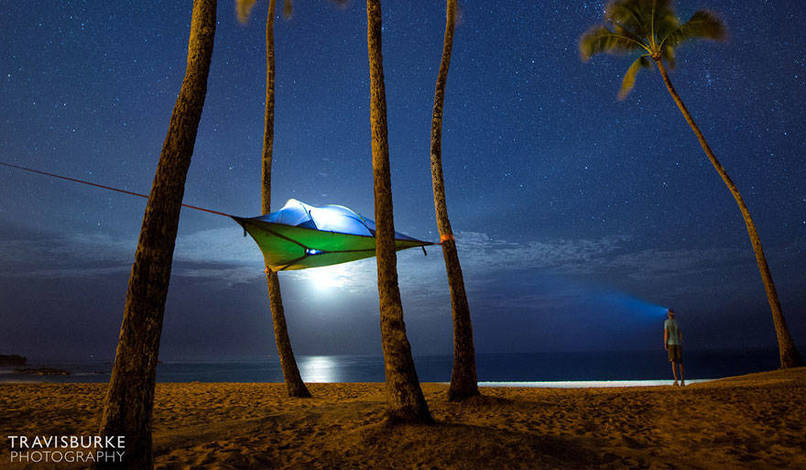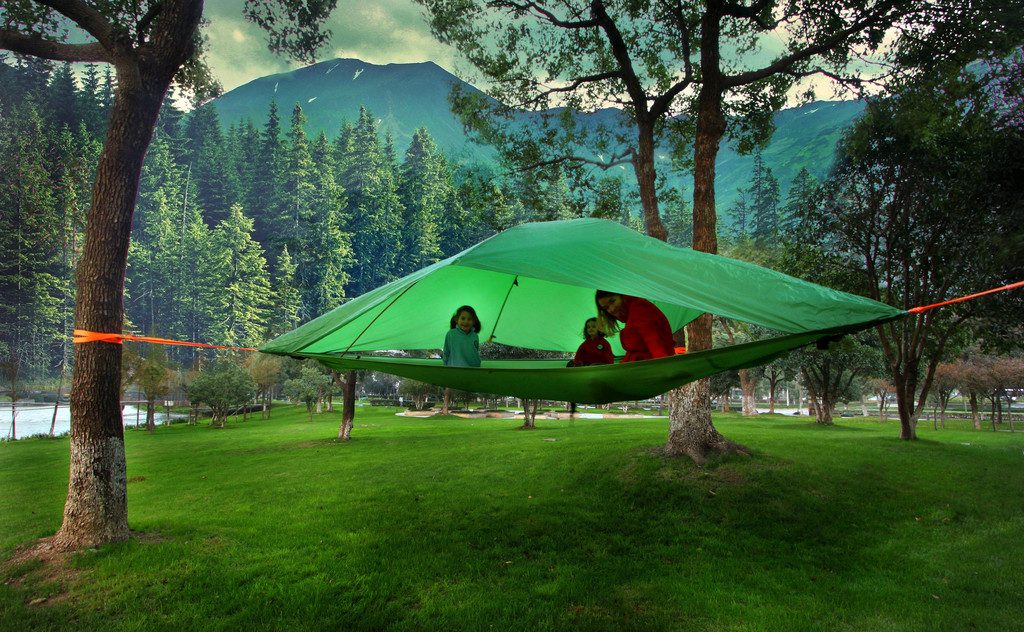 When I was younger, I could sleep anywhere. A bumpy ground didn't faze me the least bit. Hell, I could pass out anywhere. Without trying to sound like an old broken man(I'm only in my early thirties) truth is sleeping on the ground isn't quite as ideal for me on camping trips. Regardless if you're young or old, this suspended "tree house" is one of the coolest tents you'll ever see.
In 2014, a camping company known as Tentsile revolutionized the tent industry with these amazing suspended tree houses. Here recently, they've added three new Tentsile tents which are even cooler than the first.
Their original is the Trillium which sleeps up to three people. A small, stackable, versatile hammock.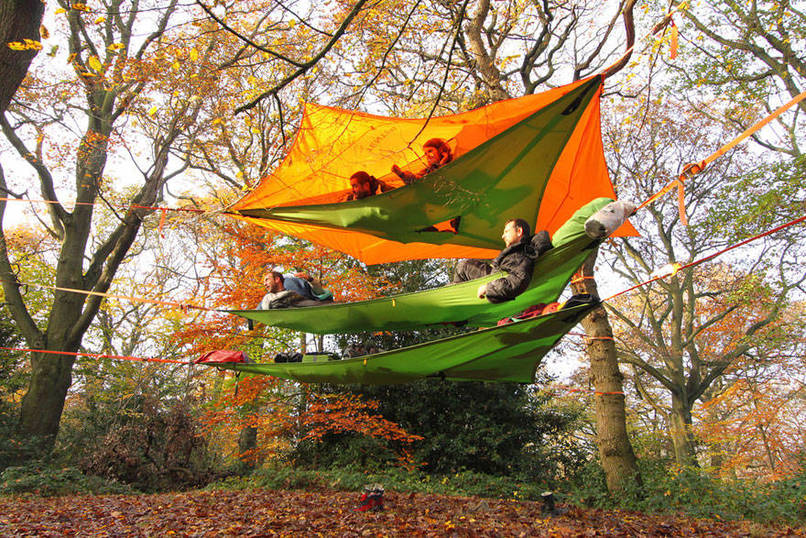 Next up is the Vista – a two-layer space age looking tent that also sleeps up to three.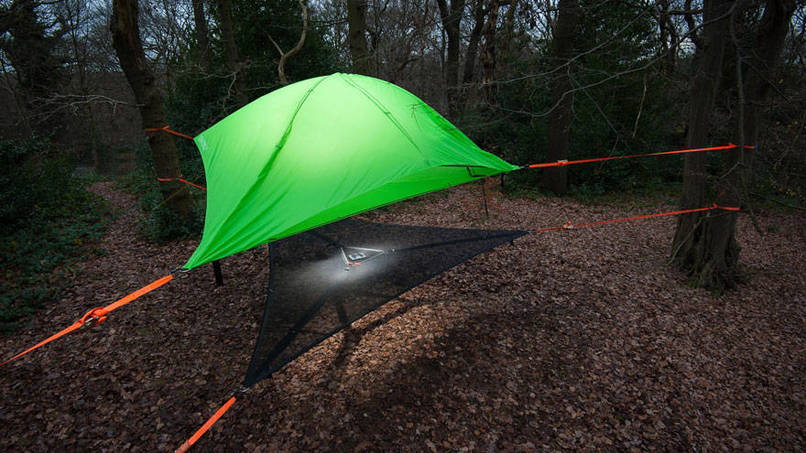 Making Earth contact – the Vista has landed.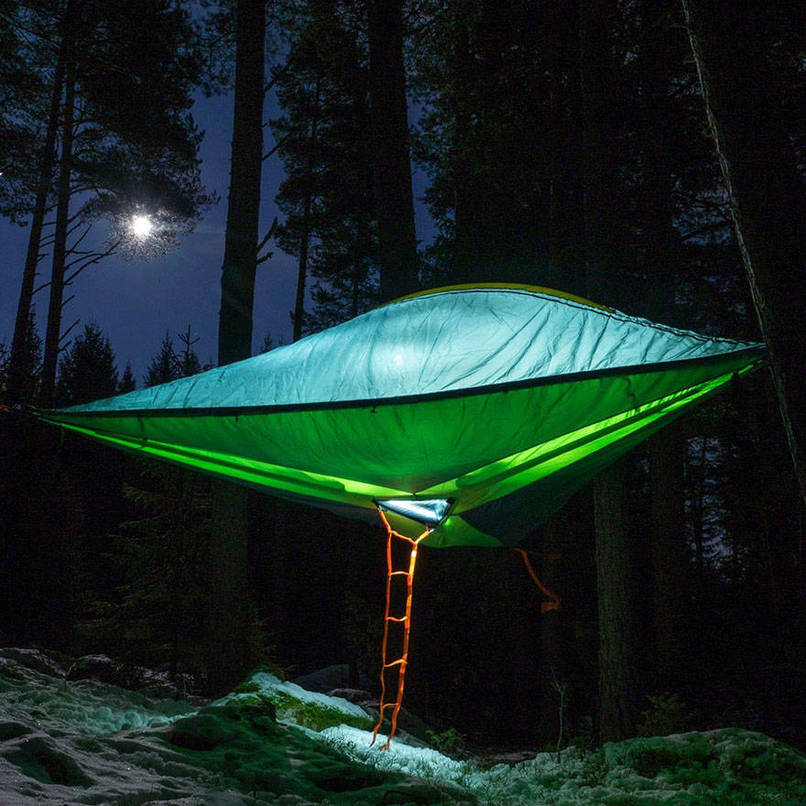 And for Tenstile's last model, the Trilogy is definitely the largest.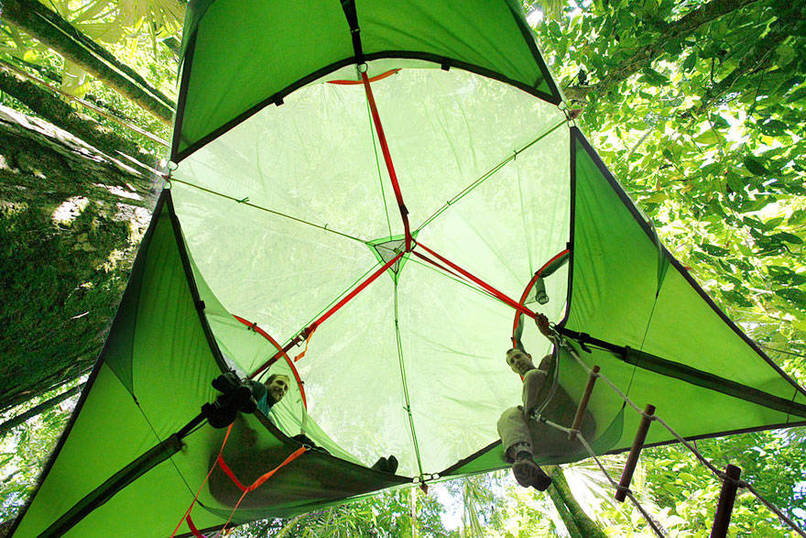 The Triology can hold up to six people, with three separate sleeping areas and a central canopy conjoining them. Is this not freaking awesome? 
If you really want to go all out, they even have the ability to stack creating your own personal commune in the trees.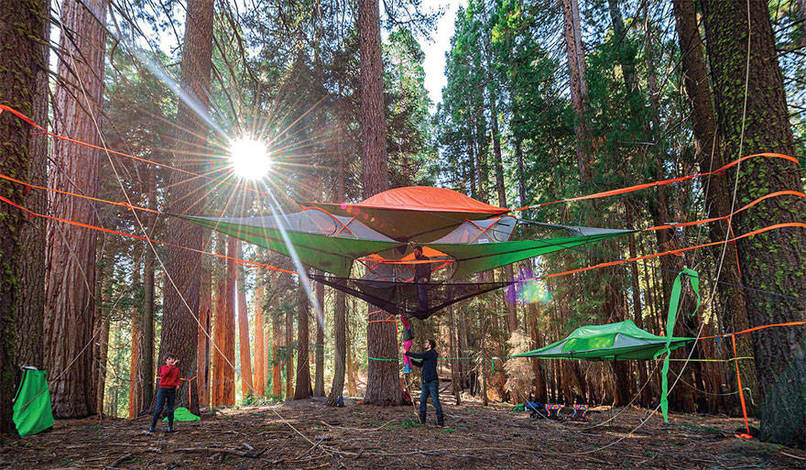 Suspended in mid-air, Tentsile will definitely keep you safe from the pests and predators of the outdoors.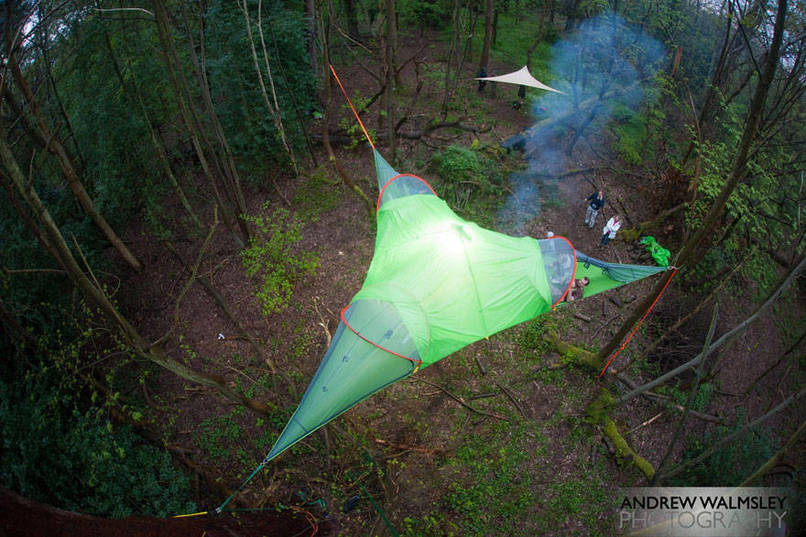 This would definitely be one camping trip you'd never forget, not to mention…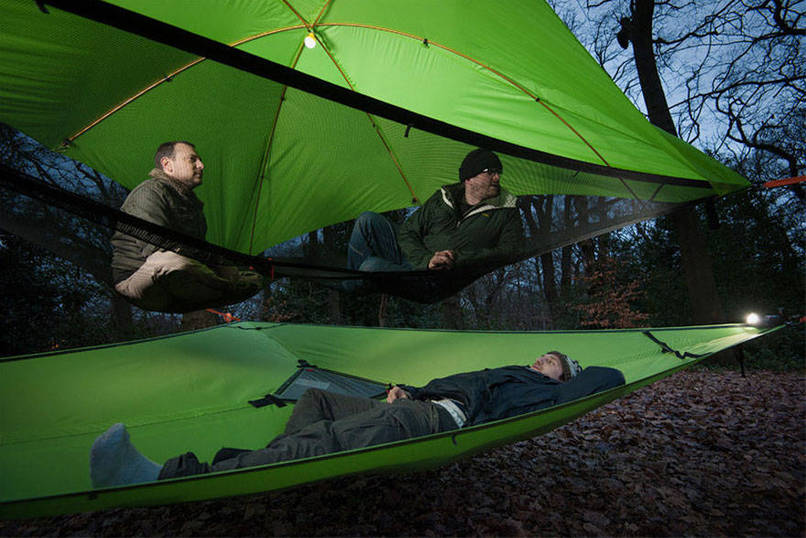 The view from above would be incredible.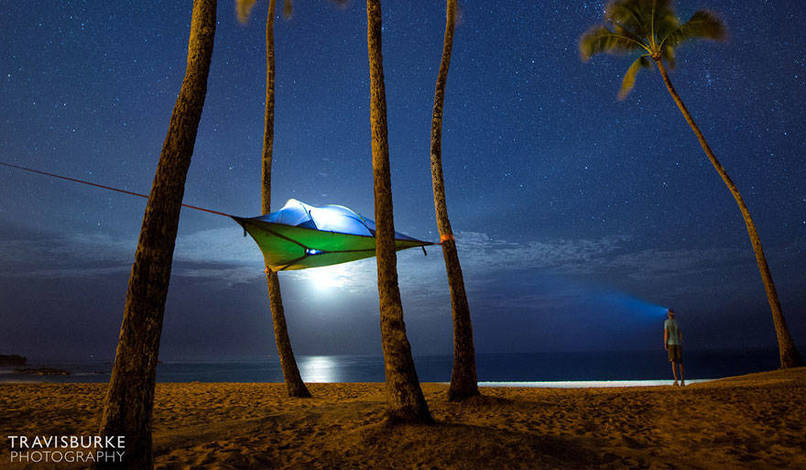 h/t Tentsile