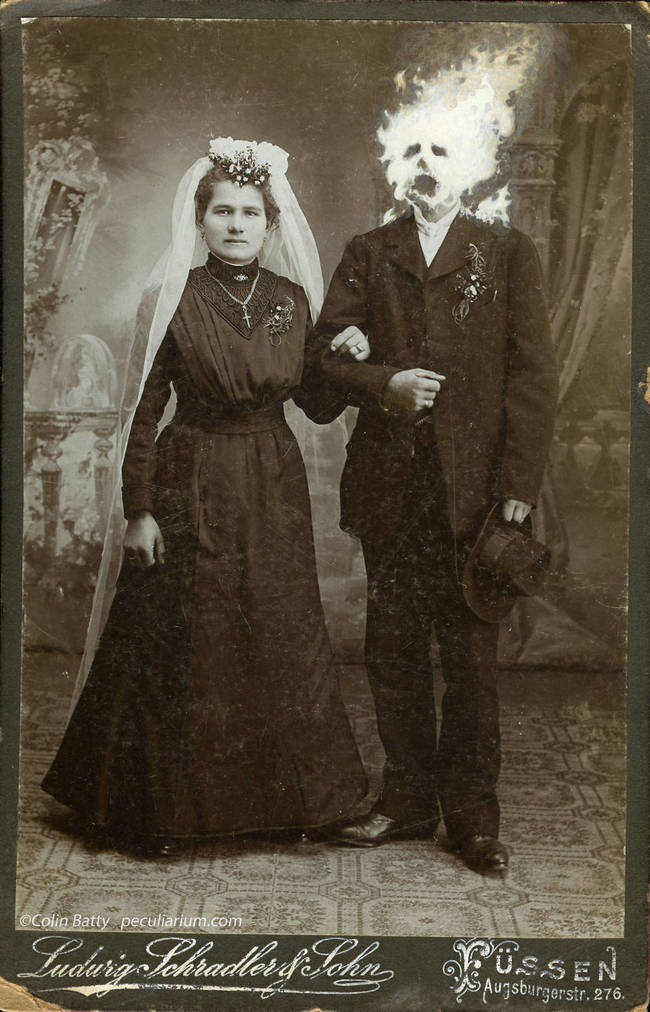 A Portland, Oregon photographer by the name of Colin Batty has painted on top of a hundred vintage photos, creating awesome and creepy images. The resulting exhibition, called "Meet The Family," featured the re-imagining of some of the most outlandishly clever images from the past.
I've never seen anything quite like this, and these photos are definitely awesome.
Our little sister
Insane in the membrane
Blazin' groom
Blobby McGee
Centipatty
Mr. Brundle 
Sisters
Ventriloquistically yours 
My lizard twin
Boys will be boys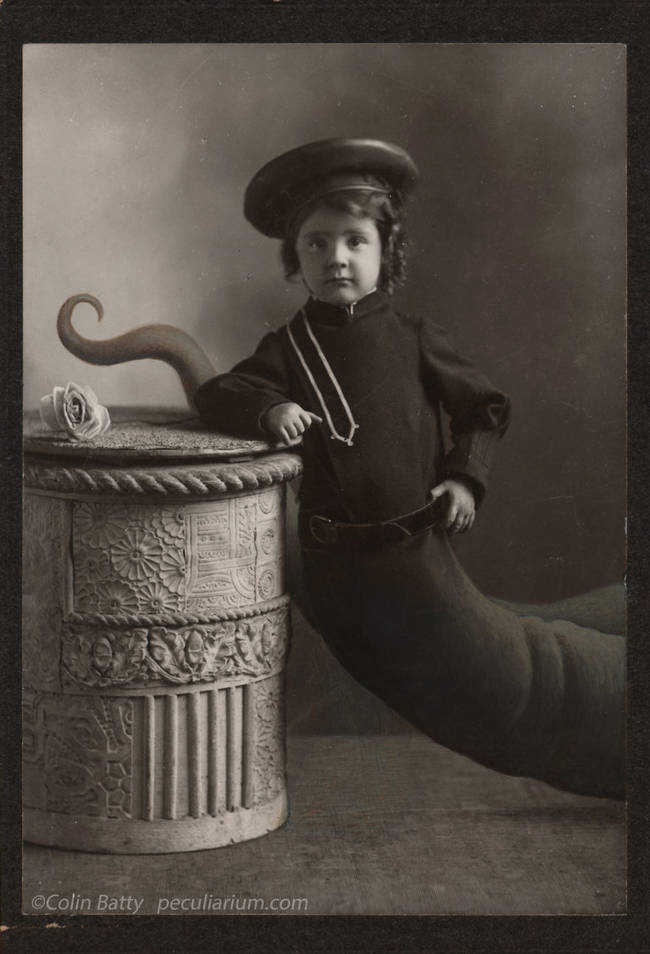 The man of steel
(via Bored Panda)
Who knew the past could be so interesting, or that people who thought it wasn't ok to smile in photos could come off as this creepy? Well, now we know.
You can find more of Colin Batty's work on his website.