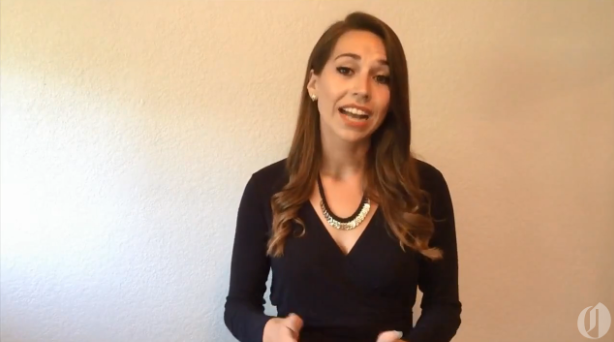 I think I love this girl, and I am in 100% support of what she's doing. It's time people wake up, those who use marijuana are normal everyday people and there is absolutely nothing wrong with being a responsible user.
Her name is Cyd Maurer, a 25-year-old University of Oregon graduate, and the prior morning weekend anchor who worked at Eugene's ABC affiliate, KEZI. Maurer was fired in late May after testing positive for marijuana after a small fender-bender which she was involved with on May 22. Per corporate policy, she had to take a drug test. And if anyone knows anything about drug tests, marijuana stays in your system much longer than any actual hardcore drug.
Maurer made it clear to her immediate supervisor, that yes she smokes weed and used within a week of the accident, but was absolutely not stoned when she went to work. As expected, the test came back positive and KEZI's general manager, Mike Boring, fired her on May 27.
"I just sat there silently, humiliated," said Maurer, who is from Salem. "I have never been fired."
The video as shown in this article was posted on her website askmeaboutmarijuana.com after she was fired from KEZI.
She is taking a stand on policies that need to change. Why is it OK to get tanked on a Friday night, but you can lose your job for smoking a little weed?
Read the full story at The Oregonian