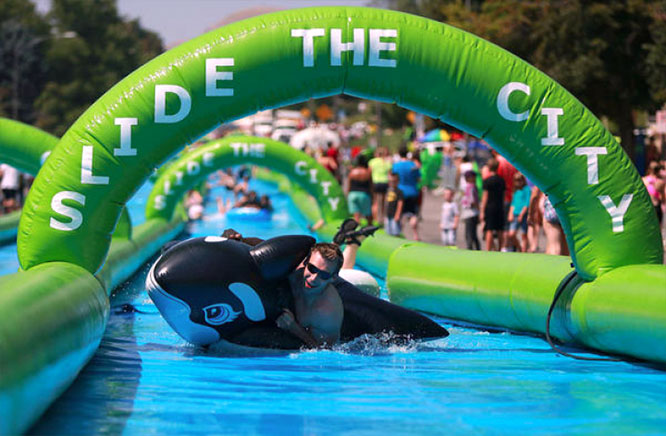 Last updated on February 21st, 2017 at 08:30 am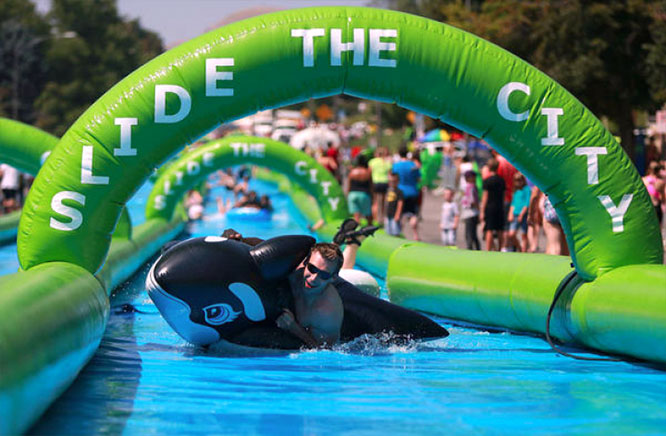 No, we don't have huge water parks in Oregon, but this ridiculously cool 1000 foot water slide known as Slide The City is coming to Oregon, and will be launching in Bend and Portland.
The event is expected to take place on September 5, and as of right now the official date for Portland is yet to be announced. Get your tickets early as the price will be going up considerably as the launch date gets closer. Tickets range from the early-bird rate of $13 (single-ride) to $55 (unlimited), to $30-$72 the day of.
For Portlanders who want to be alerted when tickets go on sale, if you sign up for the Slide the City newsletter, you will be get notified beforehand.
The party will include food, swag bags, music and more. Slide City organizers are partnered with local charity in each city where the event is held. Be sure not to miss the video below to see more:
Are you planning on going? Let us know in the comments!