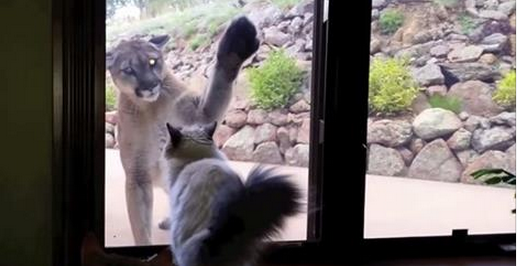 What would you do if a mountain lion walked right up to your door? If you're this brave house cat, you could care less.
How much do you love the man recording with his hilarious meeting of meows to prank his wife?
It's anyone's guess if the little cat would have been so brave without the thick glass between them, but there's no need to test that theory. I'm sure he scared the big guy off for good, anyway.
H/T ViralNova