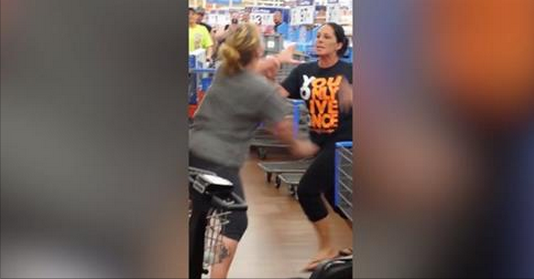 Current Events
Meanwhile at a Walmart in Beech Grove, Indiana police are investing a video making rounds on the Internet, showing a disturbing fight involving a woman fighting over a scooter. The worst part of this Walmart brawl video is that the woman who appears to be his mom is encouraging this six year old boy to join in on the fight.
The brawl lasts nearly five minutes. It doesn't appear that Walmart security ever got involved. To say I'm disgusted by this grown woman encouraging the young boy to fight is an understatement.
Beech Grove Police are exploring whether to file charges. Officers told WXIN that they question the boy's home environment and are considering whether to involve the Department of Child Services in their investigation.
Editor's note: Some viewers may find this strange news video below disturbing. Viewer discretion advised
If you want to see more interesting news, follow us on Facebook.