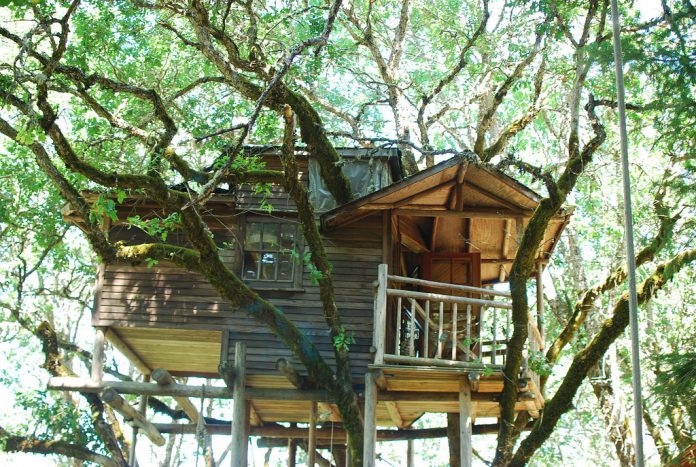 Last updated on December 18th, 2021 at 02:11 pm
Tired of visiting the same resorts, bed & breakfast inns, and hotels? Ready to try something different? Then maybe staying in a treehouse 'treesort' could be a fun place to enjoy with friends or family! In fact, you will find the world's largest concentration of treehouses right here in Cave Junction, Oregon.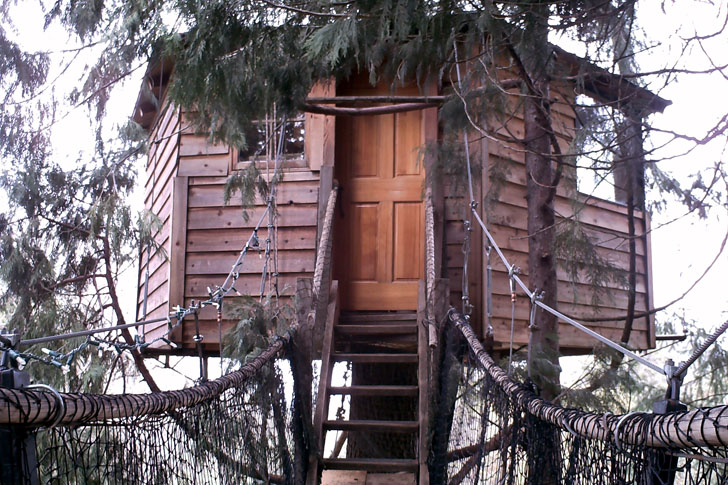 Try something new – a Treesort in Oregon
The genius idea came from builder Michael Garnier, who has built a treetop metropolis at the Out'n'About Treehouse Treesort. "I think it fits in with the state of Oregon perfectly," says Garnier in a video produced by FairCompanies. "That's part of what this environment is, it's part of what Oregon is — it's tree-ific, it's tree-mendous."
Originally Garnier was rejected by the county for his building permit, as the structure lacked a concrete, treated wood, or masonry foundation. That wasn't enough to stop him as he proved it to be structurally sound, and soon after had people from all over visiting as it became a national news story. He eventually was able to get the building permit to legally build his treesort.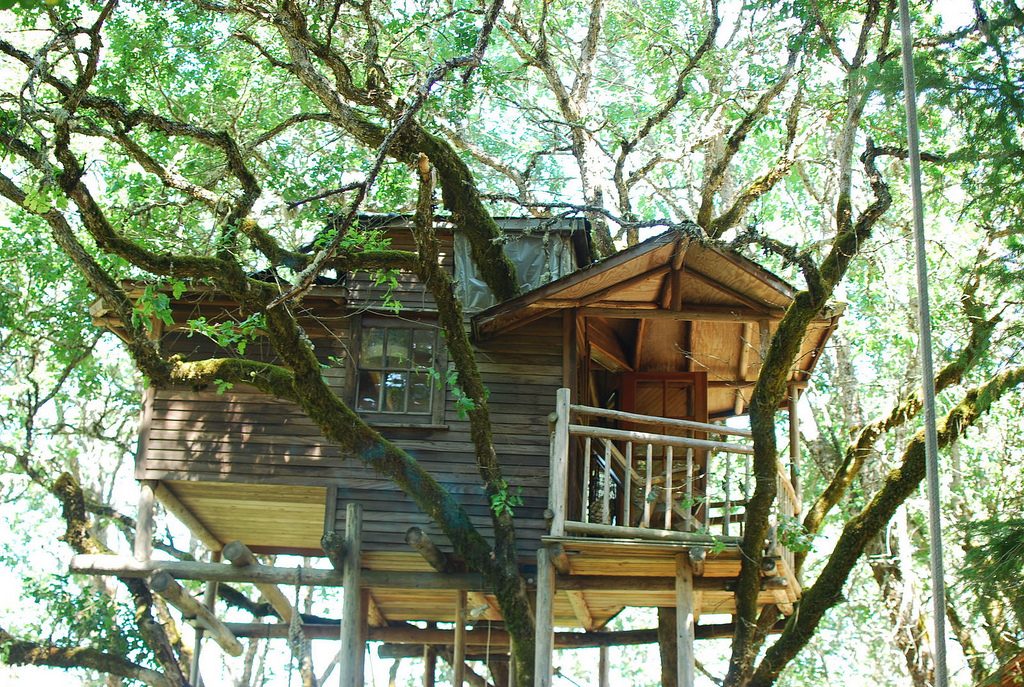 Via Inhabitat