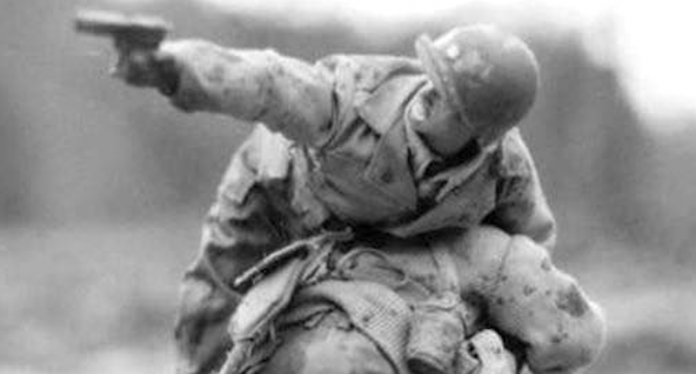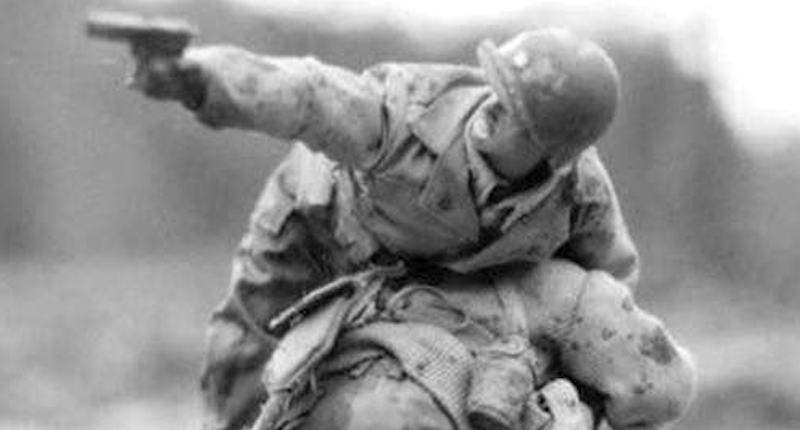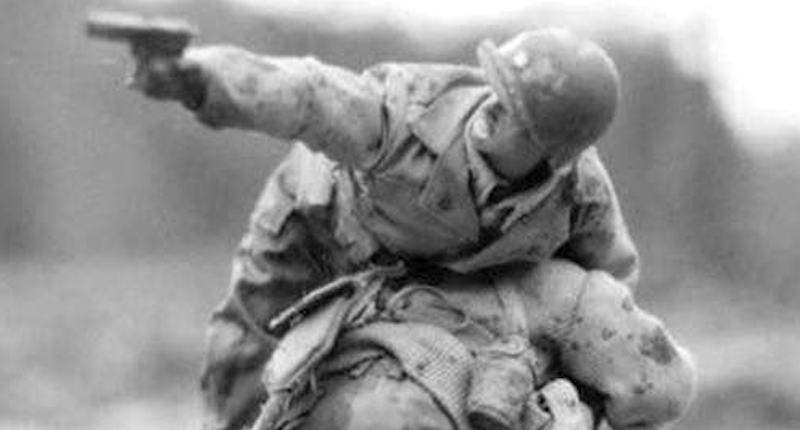 I told myself I wasn't going to post anything about Caitlyn Jenner's gender transition, but then I came across this recent story of a Salem man who got an unexpected lesson in irony after posting a viral photo on Facebook.
The black-and-white photo he posted Monday night was supposed to critisize the media coverage of Jenner's transitioning into a woman. The photo shows a World War II soldier carrying what appears to be a wounded soldier on his back, through the mud.
"As I see post after post about Bruce Jenner's transition to a woman, and I hear words like, bravery, heroism, and courage, just thought I'd remind all of us what real American courage, heroism, and bravery looks like!" Coffey posted.
Coffey found the photo doing an image search online, which was seemingly perfect for his choice words. He did so to ensure the photographer could credit his work.
"In an ironic twist, I have discovered that the photo is part of a documentary created by a man who was beaten nearly to death outside of a bar in 2000," Coffey posted.
Coffey then learned the photographer, Mark Hogancamp, in fact spent nine days in a coma and suffered from severe brain damage as well as other injuries.
Here's where it got interesting. Apparently Hogancamp created the image to help cope with his pain afterward, by creating an imaginary world set in World War II.  "Why was he nearly beaten to death by 5 strangers?" Coffey asked. "Because he was a cross-dresser."
"I could have chosen any one of hundreds of photos depicting bravery, but I chose this one," Coffey said. "Do I think it was an accident? No, I don't."
He said there was an obvious lesson.
"What happened to this man was cruel, wrong, and unforgivable," Coffey said. "Hate helps nothing, love wounds no one, and God heals all (and irony makes you think)."
Watch a trailer for a documentary film about Hogancamp:

H/T Rawstory