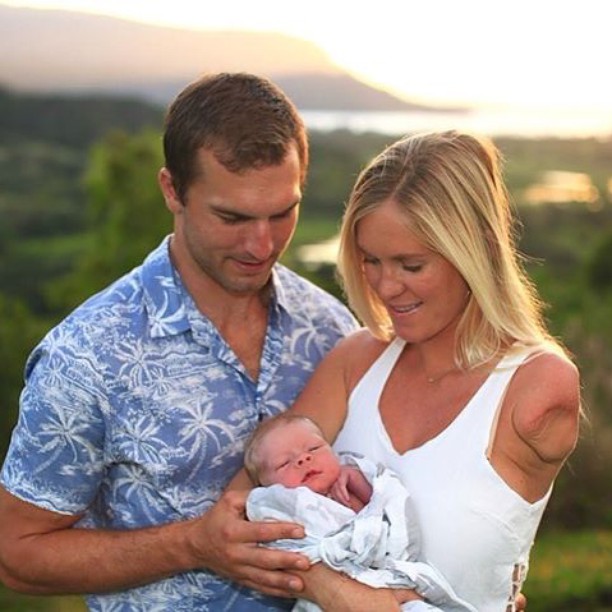 LIHUE, KAUAI (HawaiiNewsNow) — If you're not familiar with Bethany Hamilton, this beautiful professional surfer has an inspiring story which you can read here. Hamilton is a role model to young girls everywhere. Now 25, she was only 13 when a tiger shark bit off her left arm. Talk about inspiring, that wasn't going to stop her from surfing.
Hamilton, who is a Kauai native, and her husband Adam Dirks have some exciting news. Their beautiful son Tobias was born June 1st, which she shared with the world on Monday. Their son was 7.9 pounds and 21 inches long. He was named after his great-grandfather, meaning "the goodness of God."
Make sure and check out this awe-inspiring video from a surfer in Oregon!