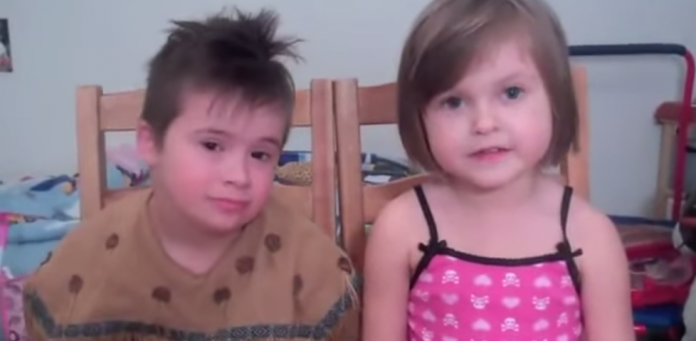 His name is Archie Eicher, and the little boy from Bulgaria was taken in by a loving American family, with a sister who has unconditional love for him. Tragically, Archie was abandoned by his mother after finding out he had Down syndrome.
"Lots of people say Archie's so different, but he's just like any other kid," sister Ace said in this 2012 video for World Down Syndrome Day.
As you will see in the video the two adorable children get along just like any other siblings, for better or worse. Archie, who was adopted in 2011, is older than Ace. Since that time, the family has also been blessed with a new baby brother, Radko.
"I wouldn't change everything about Archie [just[ because he has Down syndrome," she said. "I wouldn't take that away. He's perfect the way God made him."
Ace was clearly well-spoken for a girl her age. Her family has a blog where they share the adventures of their very special household, starting from the journey that led them to Archie.
(H/T Rare)