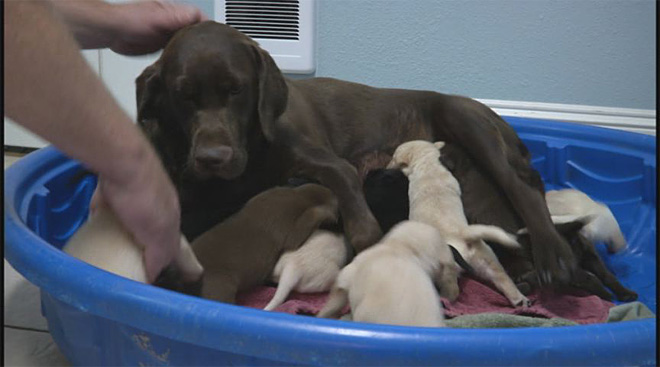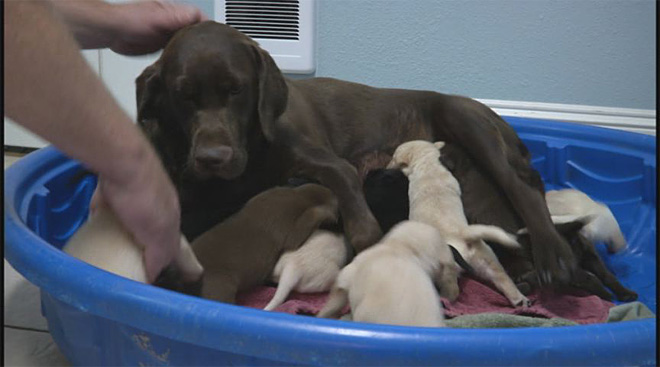 Junction City resident Mike Burgess was in for a huge surprise, when he thought his chocolate lab Bella was only having 10 puppies – and it turned out 12 hours later Bella had 14 new baby puppies.
Last year, Bella gave birth to an amazing 11 pups. The record is actually 15 according to the American Kennel club, with the average being around seven babies.
Burgess plans to find loving homes for the pups.

HT KVAL / Photos Courtesy of KVAL