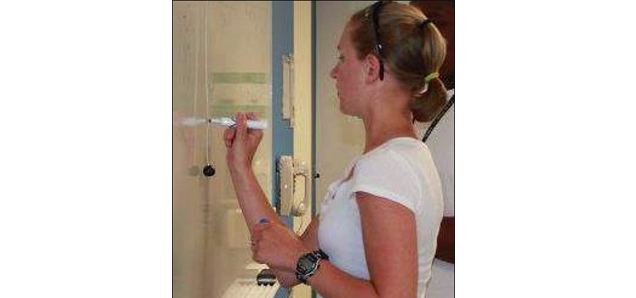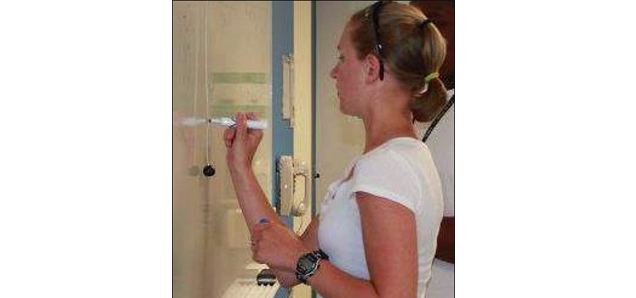 What the actual "Fuch" is going on these days? Every week it seems now there's a new story popping up about a woman teacher banging it out with one of her students. This particular case involves a woman by the name of Jessica Fuchs, a science teacher at Bainbridge Island High School in Washington state.
A two-and-a-half-month investigation had been started after rumors were swirling the school for weeks, when she had been placed on administrative leave back on February 25th when she was first accused of an inappropriate relationship with a 16 year old student. Students at the school told KOMO they were suspicious when Fuchs "just disappeared" from her classes.
Police records obtained by KIRO indicate among emails and texts, Just like so many of these cases, Snapchats that were "sexual in nature" were exchanged. Fuch also allegedly sent the teen a video of her masturbating and titled the clip "ForMyBaby!" The teenager's mom also discovered some of the incriminating Snapchats on his phone.
Here's where it got pretty crazy. Her husband apparently walked in on Fuchs servicing the teenager in their home. Could you imagine?
 According to the story she did her best to cover her tracks, and even Googled "how to permanently delete cellphone records" (smart one) on her school computer the same day school officials were informed of her relationship with the student. She also at one point searched "Paternity Tests."
Police also claim Fuchs tried at one point to compel the teen to lie to police, citing this text message she sent the teen:
Well protect me as best you can. Remember NOTHING COMES OUT EVER! About anything, you have been to my house only once. Lie like you have NEVER lied before and try to get your mom to side with you completely and say this was all a misunderstanding! And tell the investigator that!
At first the teen went along with it, while denying the affair and claimed the Snapchats "were actually from a friend." (He later confessed to the relationship to his mother.)
The male student allegedly involved with Fuchs is reportedly no longer enrolled at Bainbridge Island High. Fuch was charged by police with first-degree sexual misconduct with a minor and tampering with a witness.
Stay tuned, next week I'm sure we will see another teacher/student relationship make headlines.
[via gawker]