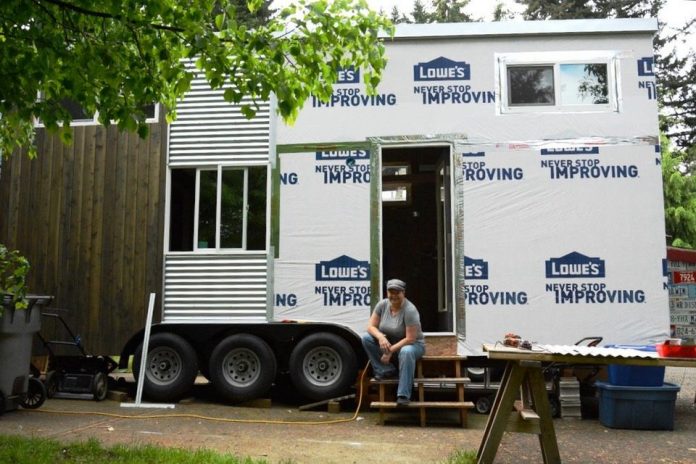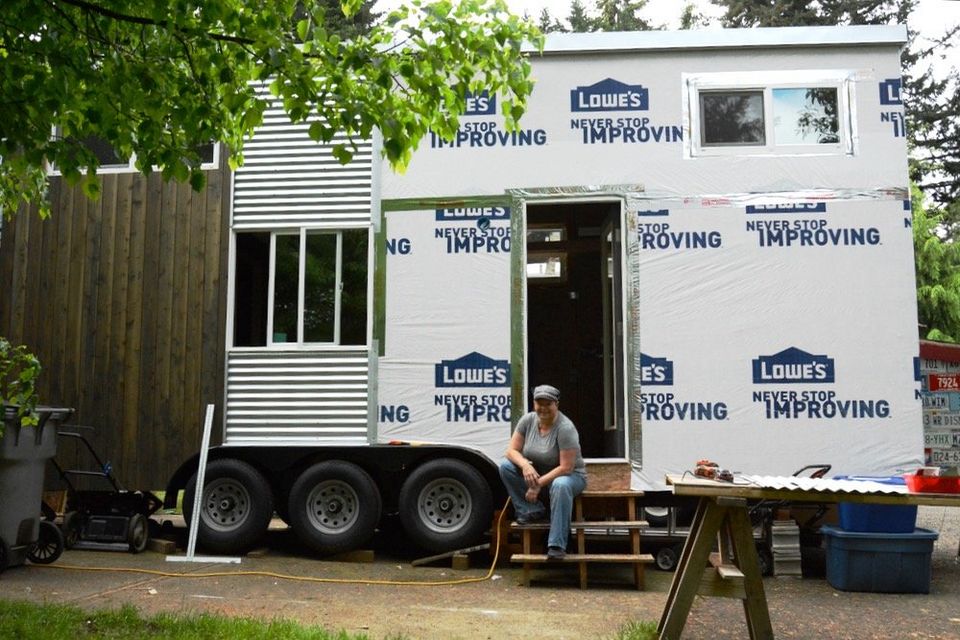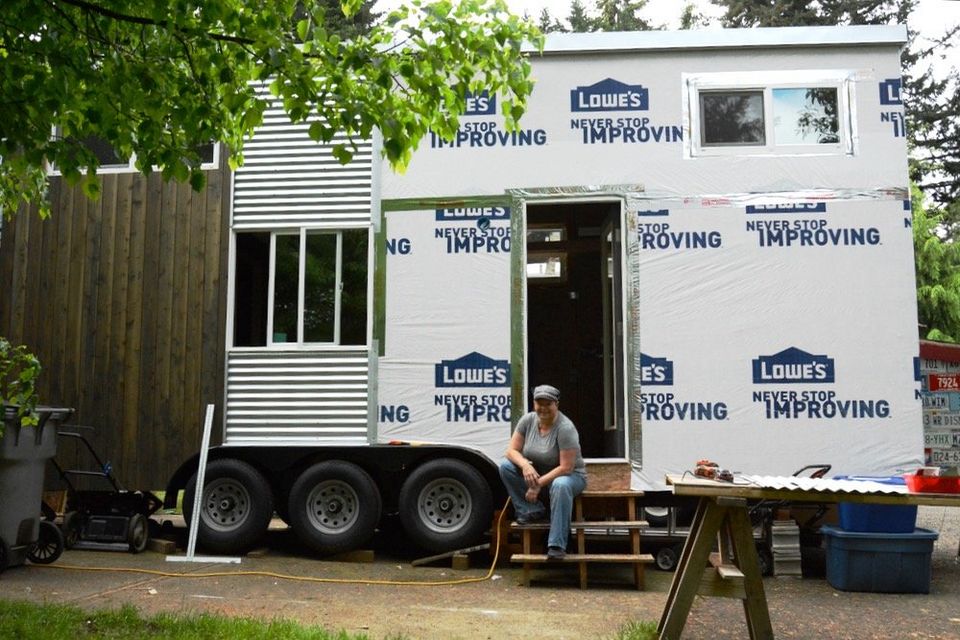 SHERWOOD, OR – 
Now this is how you budget in today's tough economy. Michelle Boyle was browsing Pinterest when she was inspired to build her own very tiny dream home. The home is complete with a kitchen, bathroom, space for a washer and dryer set, and also two bedrooms in the loft area of the 196-square-foot home on wheels.
Boyle is definitely no stranger to tough times. She's been divorced twice, adopted as a toddler and later seperated from her adoptive family.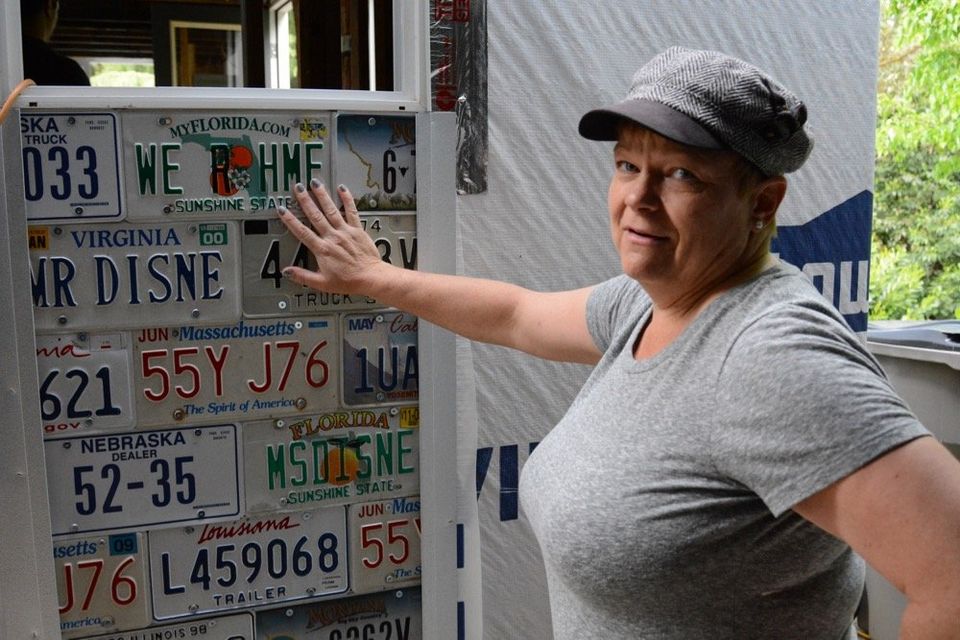 "I've been abandoned so many times; I've lost houses [to divorce], and I've had to start over from scratch," Boyle told The Oregonian. "I moved to Oregon pretty much with the clothes on my back 11 years ago. Yeah, I'm tired of starting over."
Building a tiny house provides a sense of permanence to Boyle, she said. You also don't pay a mortgage on a tiny house that you build yourself. The home is 8.5 feet wide, 24 feet long and 13.5 feet high.
The tiny home is expdected to be finished by July, although she won't be moving in right away. The lease on her current home isn't up until August, and her 19-year-old daughter and 17-year-old son are still living with her. Boyle says plans to have the kids out before she moves in.
To read more about her story, be sure to check out the full article at The Oregonian.