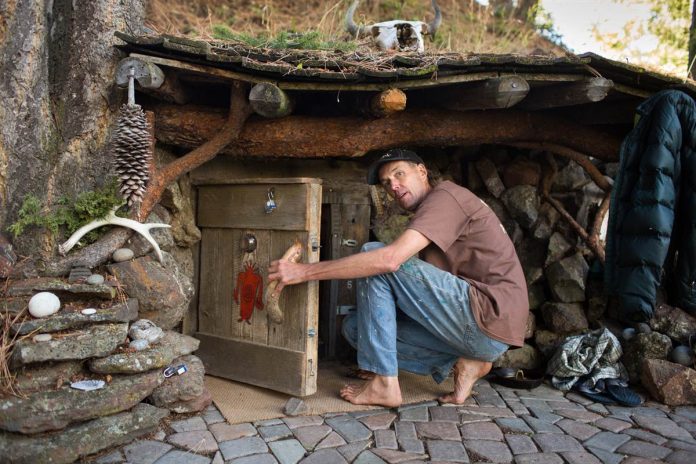 Last updated on February 21st, 2017 at 08:32 am
What do you do when you leave your wife and your good job behind in Kentucky? You become a modern day Hobbit and move underground of course!
And that's exactly what Daniel Price did. "I don't believe in houses or mortgages," Price says.  Price now lives alone in a home buried beneath a horse pasture off the main street of Joseph, way out in the boonies of Eastern Oregon.
The property was leased by Price for a crazy low price of $100 a year – and he's been living here for over 2 decades.
"When you get rid of things and you're willing to have less, you're given a gift of more," said Price as he sat in his 8-foot abode.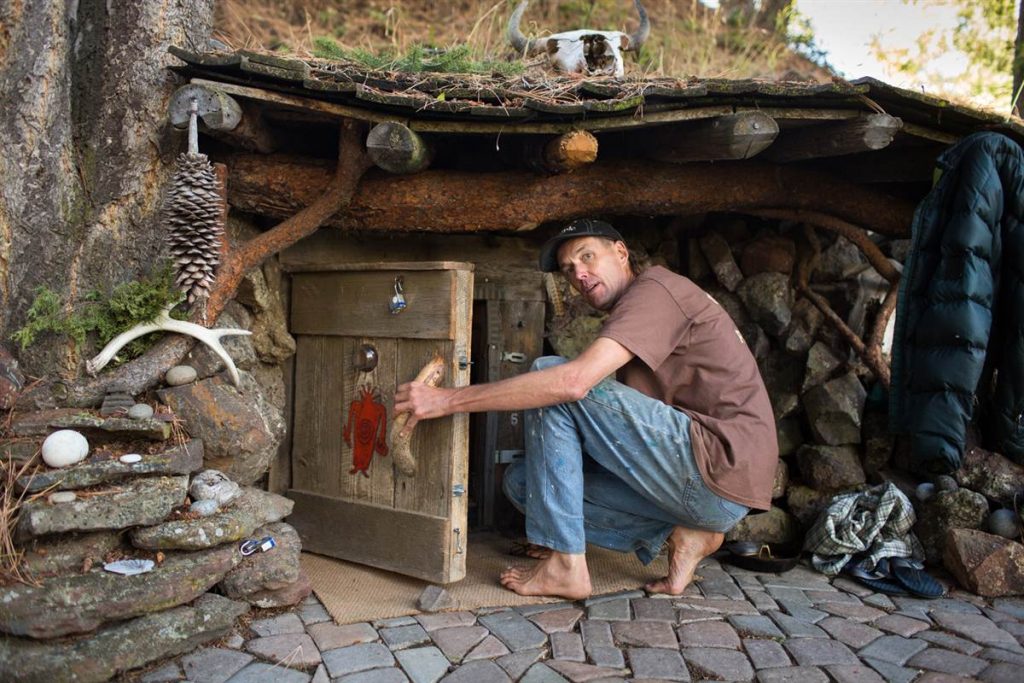 Simple life: Dan Price left his workaday family life in Kentucky behind and has lived in the woods of Oregon ever since.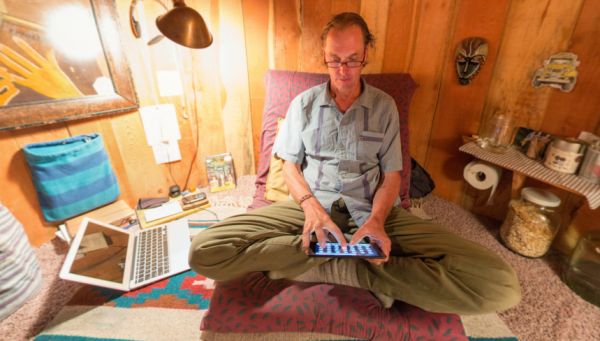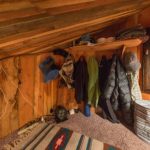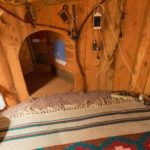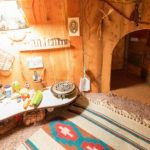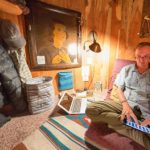 Why would Dan Price do this? According to stories he was tired of the rat-race and daily stress that leads to the so called American dream.
In this regard, his petite abode does come in pretty handy by totally eschewing those mortgages and energy costs; a perfect accompaniment to his $5,000 an year income.
So what does he do to pay the miniscule electric bill and fill his small frypan? He doodles. Since 1992, Dan's reclusive days and nights have been meticulously recorded in an ongoing series of pocket-sized journals called the Moonlight Chronicles, www.moonlightchronicles.com
Source: Homeharmonizing, Galfromdownunder