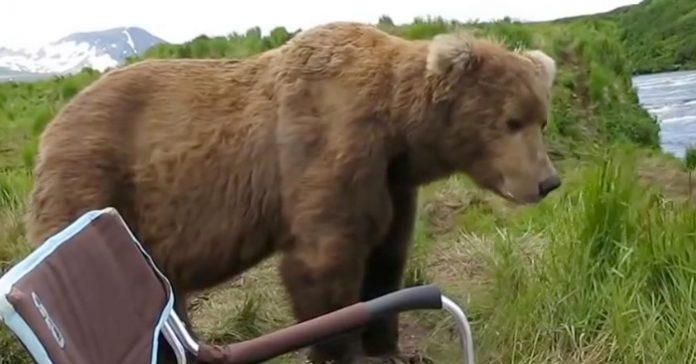 I couldn't believe me eyes when I saw this video of an Alaskan brown bear!
This brave photographer was taking photos and video of Alaskan brown bears when one brown bear decided he'd come over and visit with him.
Drew Hamilton, who is a tech worker at the Alaska Department of Fish and Game originally posted the video.
According to CNN, the world's largest concentration of wild brown bears gathers at this sanctuary ever year from June to August, gorging themselves on salmon.

H/T Outdoor Overload