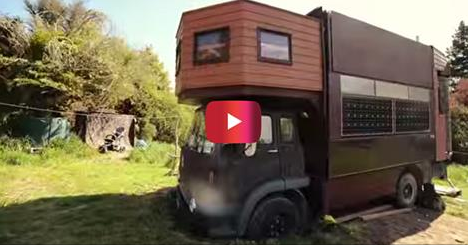 We've seen a lot of tiny homes and other amazingly unique vehicles on the road, but nothing like this.
This family purchased a nondescript truck and transformed it into a fold-out castle.
The truck-castle has it all: A kitchen, a full bath, a living room and even place to dry their clean clothes using the heat absorbed by rooftop solar panels.
The only thing they don't have is a moat.
Watch this remarkable creation unfold before your very eyes.
(H/T SF Globe)