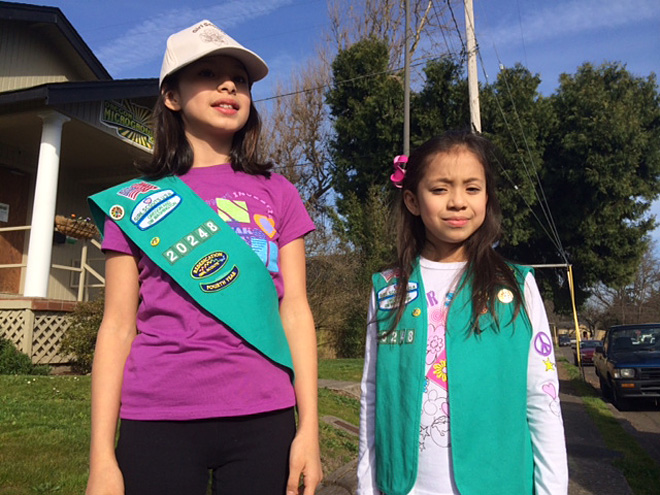 Aurora, and Eden Ray, two business savvy Girl Scouts from Troop 20248, have picked the most genius spot to set up their cookie stand – right outside a medical dispensary. They set out Friday, and their goal is to sell 1,500 boxes of cookies in front of Oregon Microgrowers Guild.
"It's actually really great here to sell at this place because none of our Girl Scout troops has ever done this before," Aurora told KVAL News.
Looks like the fad is catching on, as just last year, Girl Scouts in San Francisco made national headlines when they set up shop outside of a marijuana dispensary.
The times are changing, and if anyone is opposed to this idea, they better get used to it. Marijuana is here to stay, as it was recently legalized in Oregon. As far as I'm concerned, their idea is genius and I'm all for it. What better place to sell cookies than where everyone has an increased appetite for sweets?
"What's the difference between that and setting it up in front of a Walgreens or another pharmaceutical place?" said Debra Grosella, the owner of the dispensary. She has a very good point, people are coming to both places to get medicated.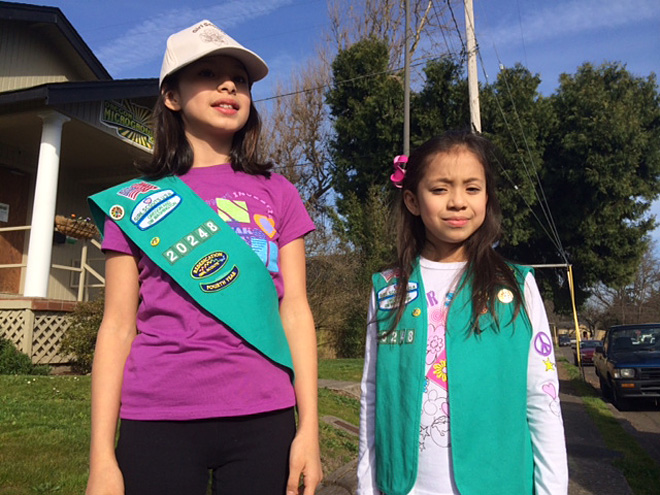 The two sisters, Aurora and Eden, are hoping to raise enough money to make quilts for babies so they can go to Scout Camp this summer.
Bonus: 10 Things You Didn't Know About Girl Scout Cookies
[via KVAL]