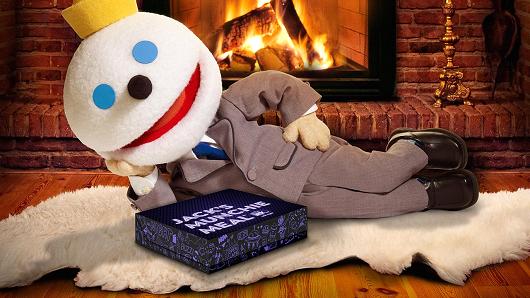 CEO of Jack In The Box, Leonard A. Comma announced earlier today that the franchise will begin including one free personal bong hit with the purchase of their Munchie Meal, to customers 21 years of age and older at participating locations in Oregon. The new Munchie Meal is expected to roll out at 4:20pm on July 1st, when Oregon will finally be completely legal for recreational marijuana use.
The announcement marks an unprecedented marketing strategy in the world of fast food giants. "We at Jack in the Box know that a good majority of Jack in the Box craving customers are smoking a lot of weed. This is why we have target marketed marijuana smokers with all of our clever commercials with references to marijuana. We are very excited about this long over-due venture."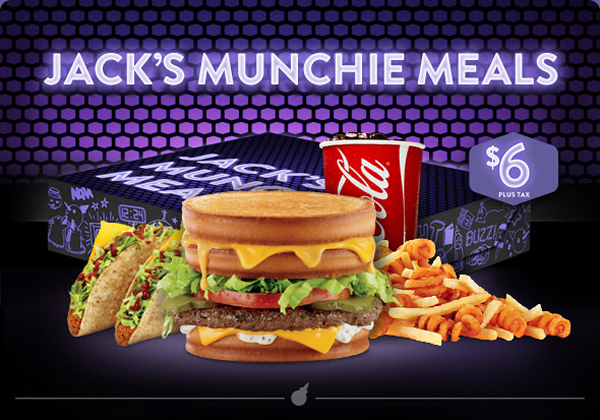 Many college going co-eds and hipsters are very intrigued about the news. However, members of C.A.L.M. (Citizens Against Legalizing Marijuana) are outraged at the announcement and are asking the American public to boycott the franchise. Mary Jane Weedman, one of C.A.L.M.'s most recognized spokeswomen in San Diego, California, says that marijuana should never be offered in any fast food restaurant.
"This is simply not a very well thought out plan, we could understand offering customers Margaritas or other tasty alcoholic beverages, but not marijuana, this is totally unacceptable," Weedman said.
Blake Wright, a freshman at University of Oregon disagrees. "Dude, I think it is totally legit!" the student stated. "I mean like, sometimes you just get too blazed to cook food or even call someone when you run out of bud, and this will be perfect. A quick run to Jack in the Box and we can grab a dank nug and some decent munchies. How much more convenient can it get? I'm definitely stoked!" Wright said. "I hope other fast food joints follow in their tracks, I'd love to see Taco Bell include some weed with those gooey Cap 'N' Crunch dessert balls things!"
Jack in the Box is expected to begin offering marijuana with munchie meals in Oregon as sort of a trial run to see how it all works out. They plan to start at specific locations in Portland, Salem, Bend, Medford, Springfield and Eugene. They may consider doing the same in other states where marijuana is now legal if everything works out.
How do you feel about getting marijuana with your munchies?