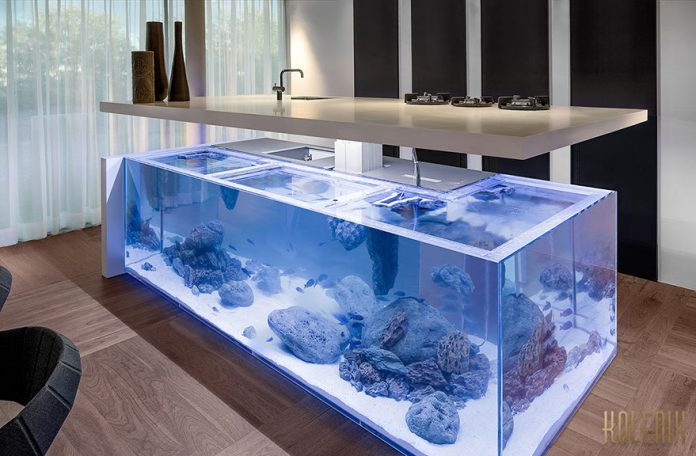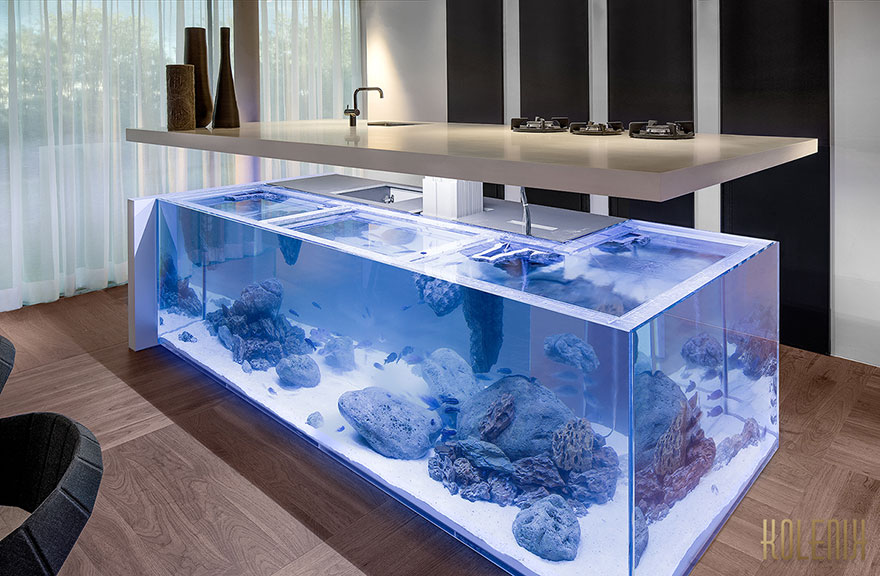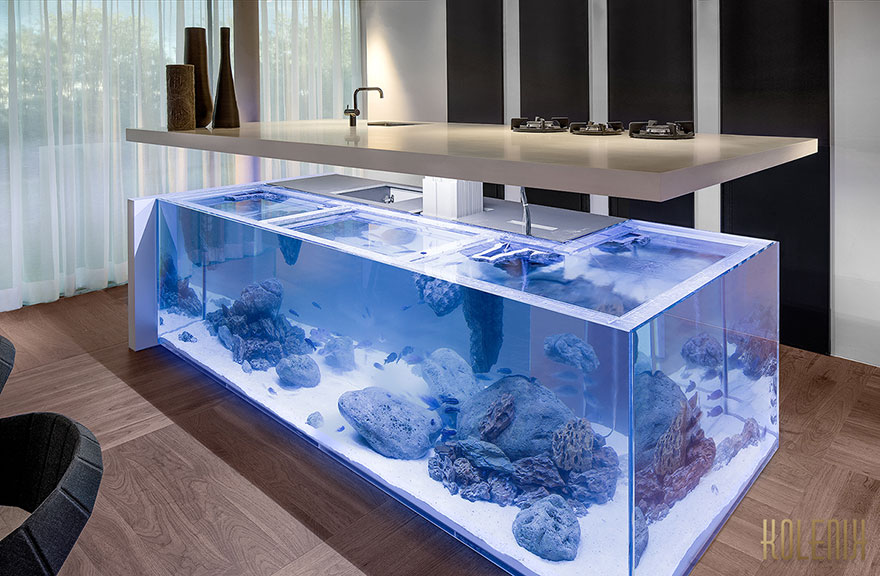 Could you imagine preparing your dinner on a huge beautiful aquarium as a counter-top? If I had the money to do something like this, I'd be all over it!
The man behind this incredible design is Robert Kolenkik. The dutch designer focuses on high-end sustainable designs, such as the Ocean Keuken featured here.
The large 'L' shaped storage compartment hides inside the counter with mirrors, making the aquarium seem much larger than its actual size. The coolest part is, the counter-top even raises with the bush of a button, allowing easier access.
On a client's request, Kolenik will customize the counter to the customer's fit. While his designs are often high-luxury fixtures, he mostly focuses on providing designs with low carbon footprints.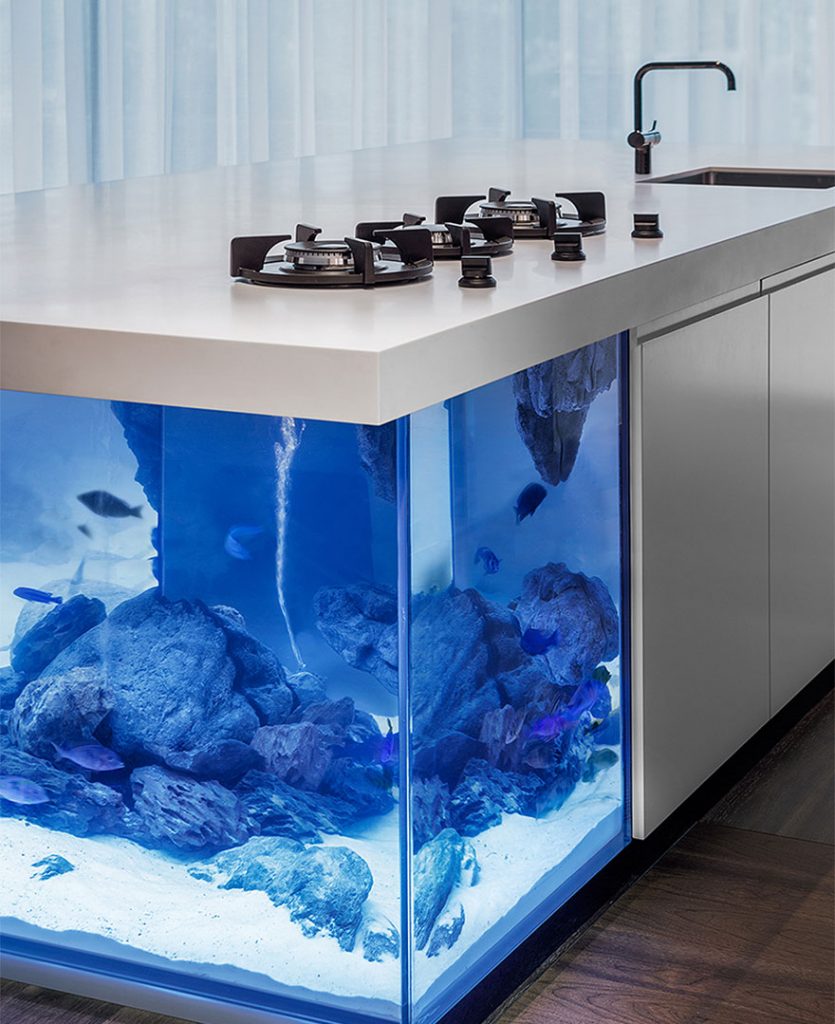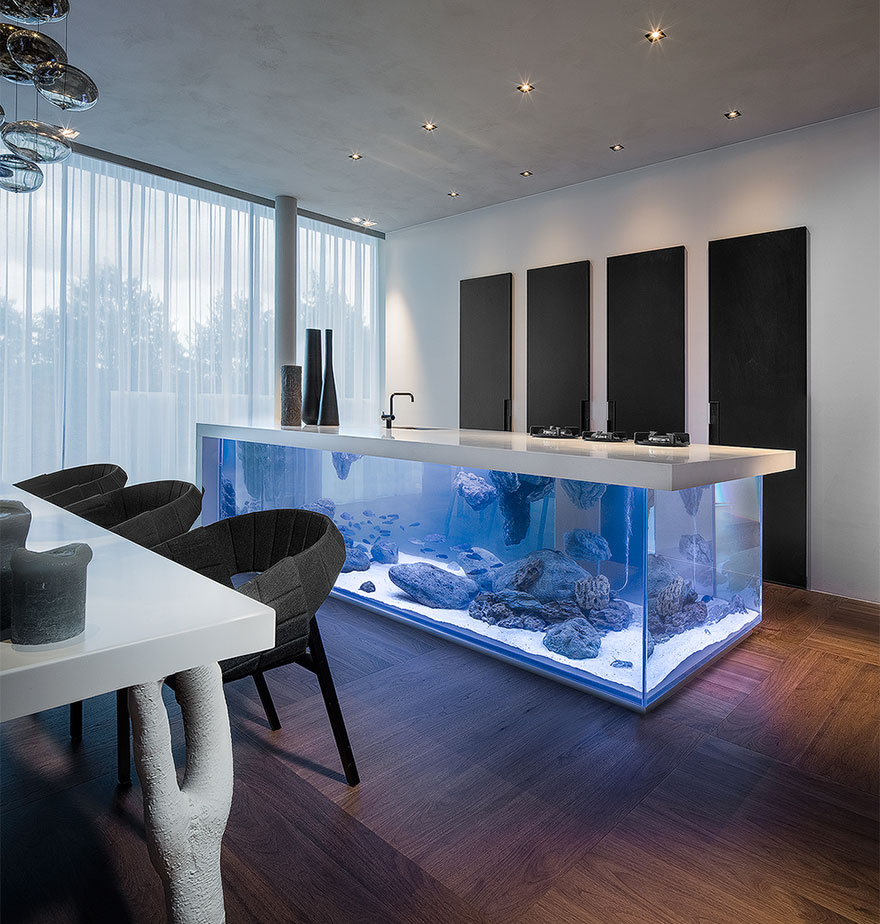 More info: kolenik.com | Facebook | Twitter | Instagram (h/t:boredpanda)