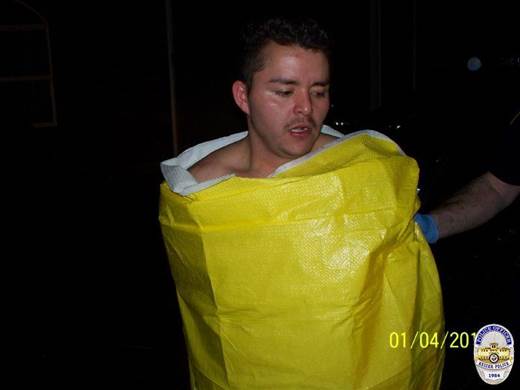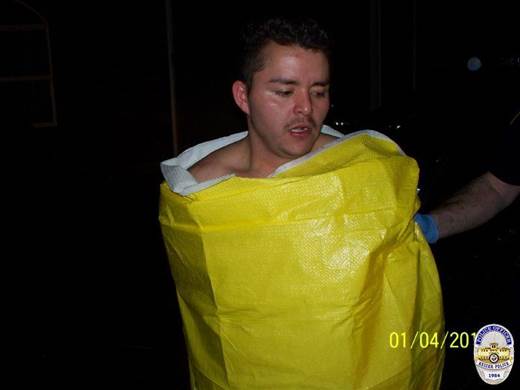 Well there's nice Sunday surprise. I couldn't stop laughing when I seen this photo of a man wrapped in what looks like a yellow tarp. According to recent news stories, a 24 year old man, Guillermo Brambila Lopez, was found naked hiding in a Keizer home where he was then arrested.
According to the Keizer Police Department he had broken into two homes on the same street, stripped down and even enjoyed a cocktail while facilitating the hot tub. During his home invasion apparently this man even used the shower. What better time to clean up than when you're invading someone's home, right?
A house sitter had called 911 when she were awoken by noises coming from the laundry room. The man then slammed the door shut as she approached the room.
Responding officers found Lopez naked inside the home, but apparently his clothes were found at a different house on the same street. According to police he entered both homes through windows, and was taken into custody without incident.
Lopez was charged with burglary and criminal mischief, with his bail set at $82,500.
What would you do if you found a naked burglar in your home? What a creeper!
H/T NBC News